Boutique hotels drive DoubleTree renovation, rebrand
New owners of the Downtown Memphis DoubleTree by Hilton received a $14.8 million tax abatement Tuesday to renovate the "tired" limited-service hotel into a modern boutique hotel.
The Downtown Memphis Commission's Center City Revenue Finance Corp. (CCRFC) board approved a financial incentive that will freeze property taxes at the predevelopment level for 15 years.
The hotel was purchased last April by a partnership, King & Union Memphis Acquisitions LLC, made up of Columbus, Ohio-based Continental Hospitality Group and Wright Investments, a local company that has owned a number of Downtown Memphis hotels through the decades.
The owners bought the hotel for about $23.9 million and an adjoining parking garage on Gayoso for $5 million. Now, they are planning a $47 million renovation that will transform the 280-key hotel inside and out.
"The hotel today is a tired hotel," said Adam Valente, president of Continental Real Estate Companies, adding that he did not want to imply DoubleTree is a tired brand as the Hilton affiliate has been a great partner.
But with an influx of boutique hotel options coming online in Downtown Memphis, long-time Memphis hotelier Wright Investments plans to compete by creating an upscale brand of their own.
"It will be a very high-quality lifestyle asset," said Larry Wright Jr., president and CEO of Wright Investments. "If it feels like a brand, we've done a lot wrong. We want it to feel like Downtown Memphis. We want it to be totally unique to Memphis where it would not work if you picked it up and put it in another market."  
Wright anticipates partnering with a brand of some kind. The group already has approval from DoubleTree as a franchise and is talking to other hotel flags.
The owners' existing licenses with DoubleTree and TGI Friday's are short term to allow the developers to study what is best for the project, Valente said.
While all options are being considered, it is likely the existing TGI Friday's will be replaced by a new restaurant with more local flavor as well as event/meeting space.
"To make this level of investment, we have to increase meeting and food and beverage capabilities," Valente said. "Our risks are greater not doing that even though it sounds oxymoronic. If we can't pull new demand from these new spaces, we weren't successful."
Of the DoubleTree's 280 rooms, about 80 percent are occupied on a given day.
After the renovation, the owners are hoping for a similar occupancy rate, but upping the nightly rate by about $40 to $50.
The main entrance will be moved to B.B. King Boulevard, across from the historic Peabody, instead of its current location facing AutoZone Park on Union Avenue.
CCRFC board member Jim Crone raised a concern about moving the entrance to B.B. King, "That's tight to get in and out."
The developers have given a lot of thought and discussion about moving the entrance, Wright said, and decided if they can achieve a historic, pedestrian-friendly approach, then they can handle the cars.
"We feel comfortable we can manage that safely and make all guests happy," he said.
Plus, the hotel still has Hernando Street as an escape valve, he said.
A curb extension near the entrance will serve as a signal to traffic to slow down and creates an opportunity for about eight vehicles to queue up for valet services, Valente said.
The goal of moving the entrance is to activate what is currently a quiet corridor between ServiceMaster and AutoZone Park.
"If you walk that block right now it is pretty bleak from ServiceMaster up," said DMC president and CEO Jennifer Oswalt. "There's lots of hotel needs and this meeting space will be very valuable to ServiceMaster, the Redbirds and 901 FC."  
The existing Union Avenue entrance will be converted into commercial space, but not a restaurant.
"Our initial thinking is a coffee shop, newsstand or art studio to energize it not only pedestrian-, but vehicular-wise," Valente said. "It would be a nice moment of interest to have an art feature or something relative to a bar or restaurant. With so much more going on, that's not the highest and best use of space."
The owners will pay about $5.3 million in taxes over 15 years under a payment-in-lieu-of-taxes (PILOT) agreement, generating about 170 percent more in property taxes than what currently comes in from the hotel now. 
With a goal of spending 25 percent with women- and minority-owned business enterprises (WMBE), the developers anticipate to spend nearly $11 million with local WMBEs.  
The owners plan to close on financing for the renovation and begin construction in October. They plan to open the hotel in the first quarter of 2021.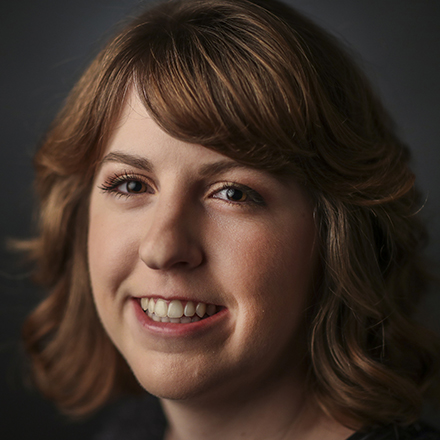 Michelle Corbet
Michelle Corbet covers business for The Daily Memphian. Prior to, she was a reporter at the Memphis Business Journal. A native Memphian and University of Memphis graduate, Michelle covered business in Conway, Arkansas after college. Michelle got her start covering business as an intern at The Commercial Appeal.
---