BAM Thrift Store wins grant to spruce up, add coffee shop at 1340 Madison
Christian recovery center Memphis Adult Teen Challenge will open a coffee shop and spruce up the exterior of its thrift store in the old Stewart Brothers Hardware building.
The Center City Development Corp. (CCDC) and Memphis Medical District Collaborative will provide the bulk of funding for an exterior facelift in hopes of spurring further revitalization of the emerging retail district east of Downtown.
CCDC's board on Wednesday approved an exterior improvement grant of up to $47,289, half of the estimated cost of sprucing up the Madison and Cleveland frontage of the BAM (Business as Ministry) Thrift Store at 1340 Madison.
The Medical District organization has committed a $28,290 forgivable loan, and the nonprofit Teen Challenge will raise the rest.
"We really feel like it will be catalytic for some of the improvements that we want to see and help support in that node right there," said Vonesha Mitchell, community and economic development program manager for the collaborative.
"BAM was prime to move a little bit faster than some of the others. Their building didn't really need a lot of remediation as far as structure, so it just felt like they were ready, we were ready, it could kind of be an example to some of the other property owners what can happen," Mitchell said.
The project will help continue positive momentum for the Madison Heights area, an up-and-coming retail node on the east end of Downtown's Central Business Improvement District, said Brett Roler, vice president of planning and development for the Downtown Memphis Commission.
"It strengthens Madison Avenue, which is a key gateway to Downtown on the east. It also helps an existing property owner and business owner make high-impact exterior changes that will be very visible from Madison," Roler said.
The improvements, including removal of chain-link fencing and addition of landscaping, a trellis, awnings and café storefront facing Madison, are expected to be completed by October, said Alex Harris, direct care staff with Teen Challenge.
Referring to architectural illustrations of what the improved building will look like, CCDC board member Anton Mack said, "It's an exciting project. It really didn't look bad before but it looks a lot better."
Board member Ray Brown added, "It's an emerging area and I think anything we can do to help it is worthwhile."
Stewart Brothers closed the Midtown store in 2013 and sold it to Teen Challenge in 2015. Teen Challenge, which has operated in the neighborhood since 1997, opened the thrift store as part of BAM, its work program for students who are recovering from alcohol and drug addiction.
Property records say the main building dates to the early 1900s.
BAM roasts coffee in the recovery center next door to the thrift store and sells the product, branded Cozy Coffee, to select churches, businesses and family members and through a food truck that goes to events, Harris said. The food truck is sometimes parked adjacent to the thrift store, he said.
Harris described Teen Challenge as a "100 percent Christ-centered, faith-based" recovery program with beds for 45 male students, teenagers and adults. It currently has 32 students enrolled and 10 staff members.
Students live on campus and go through a 13- to 15-month recovery program.
"We don't even classify ourselves as rehab, because we're a discipleship. It's all about lifestyle for us and keeping it Christ-centered, more than anything," Harris said.
Formally known as Adult and Teen Challenge of Memphis Inc., the organization is supported by churches and donations and revenues brought in by Business as Ministry. "Everything that those enterprises generate goes back into the ministry," Harris said.
BAM operates mini-storage in the thrift store's upstairs and has a box truck and a partnership with estate sale companies to clean up after sales.
"We'll do clean-outs after the auctions, and all of that furniture and all of those donations come back to the thrift store, so we're always getting new, fresh product to sell in the store. We also have a wood shop in the store, so we refurbish antiques," Harris said.
The addition of the coffee shop should increase foot traffic into the store and raise its profile in the neighborhood, while contributing to a revitalization trend, Harris said.
"I think it's going to be great for the block and the city. All around it, it's grown up, but that one little area, it's taken it awhile," he said.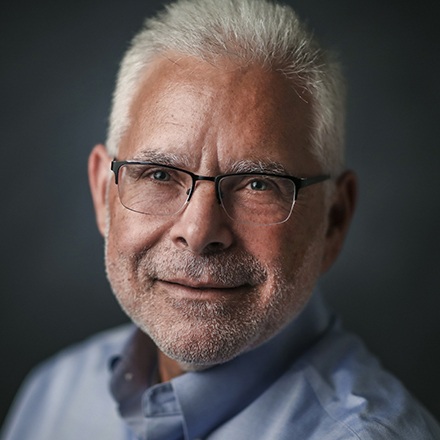 Wayne Risher
Business news reporter, 42-year veteran of print journalism, 34-year resident of Memphis, University of Georgia alumnus and proud father and spouse of University of Memphis graduates.
---