Mahaffey takes hit, finds peace of mind in battle against coronavirus
Spread across a grassy patch in South Memphis, tall arches built from tent materials create a gateway leading to the glass front door of the sprawling, 16-acre Mahaffey warehouse.
Beneath them, CEO and president George Smith paces back and forth, quietly talking on his cell phone while placing his other hand on the side of each piece of metal.
It's not a nervous strut, but maybe an uncertain one.
Those arches, which visually separate the warehouse into two sides — Mahaffey USA and Mahaffey Event & Tent — provide a different type of division at the moment.
On one side is a business that has been completely devastated by the impact of COVID-19, and on the other is an extension of promise for how to get through the days ahead.
There are plenty of mixed feelings. The type of emotion that makes coming to work equal parts worrisome and an adrenaline rush.
"There's really nothing we can do about it," Smith said. "We just sort of wonder what will happen."
But the Memphis-based company vows it's going to continue to try to fight through the coronavirus divide.
"In the end, it has an opportunity to be a great story," vice president Bill Sublette said as he walked the final steps of a property tour. "This could be: 'Memphis company helps country battle coronavirus.'"
The right side
A single truck pulls out of the loading space and turns left into the parking lot. Its contents are some of the only materials headed off the lot on Wednesday, April 8.
Sitting on a table is a white board divided into three sections and by every day of the week. It signifies the Mahaffey Tent & Event section of the warehouse.
In the 'deliveries' section next to Wednesday it reads "two." Saturday and Sunday are both marked with "zero." The rest of the days are completely blank.
"Yep, that's definitely a sign of the times," Sublette says of the board.
This branch of the complex, which Sublette described as "controlled chaos" during a coronavirus-free year, is packed to the brim. There are chairs of all colors stacked to the ceiling, fabric tarps piled one after the next, large metal bars lined in a row, children's tables, silverware and even a chandelier.
"It's amazing, almost, how much stuff we have in here," Sublette said.
But it's not supposed to be that way.
Right now, Mahaffey should be preparing for the busiest time of all in Memphis — Memphis in May — and figuring out exactly how they plan to set up all of the structures for BBQ Fest. Instead, it is postponed.
But that hardly touches the surface of potential losses on the event side. The New Orleans Jazz and Heritage Festival was also pushed back, and Hangout Fest in Gulf Shores, Alabama, was canceled.
Every private wedding or graduation celebration that needed a structure — poof! — all of that is out of the picture, too.
While Smith declined to give the exact amount he projects Mahaffey — and the event industry as a whole — will lose as a result of COVID-19, Sublette did acknowledge that the decline will be "devastating."
"(Outside of warmer climates) every rental company in the country loses money in December, January, February and March because of the weather," Smith said. "Now they are losing money and going into April and May — probably their best part (of the year) — and it's gone. They will have to make it up later, and that's not going to happen.
"Then it usually slows down in the summer, and all of a sudden you have three slow seasons in a row. A lot of people won't make it."
The only hope at the moment — even if unrealistic — is to have a massive fall season. And if that is the case, there could come a time in the future when Mahaffey needs to hire again.
For now, however, Smith said some layoffs in the corporate office had to be made, but Mahaffey has avoided layoffs to any warehouse employees.
Still, the facility is much less noisy than usual because only half of the warehouse workers and corporate employees are there at one time. It was a decision made out of caution. The other half of the employees work the next day, week or during different hours.
As a result, many have been forced to shift roles from their usual day-to-day operations.
"Johnny!" Sublette yells at the lone forklift driver. "How many different hats do they have you wearing now?"
"Oh, I don't know," he responds. "Probably five or six. I'm usually over there."
He pointed to a row of doors that fit onto the side of large tents. But the former door-maker is now a forklift driver, and there were similar stories for each of the employees as the vice president asked them.
Thankfully, it's a plan that can work for now. Although, Smith warned that this is not a strategy that can continue in the long run.
"The best possible scenario is that the event business is back by August," Smith said. "If this goes into August or September, this will be crushing to all of us in the event business."
The left side
But it's the other end of the arches — the Mahaffey USA side — that can counteract those worries, if only a little.
On this side there are even more materials, larger beams, a gigantic dry-cleaning chain for tarps, outdoor storage space, more chairs and more workers.
As a unit, their efforts are helping provide critical structures that could help prevent the spread of COVID-19 all over the country. It may not be enough to cover all of the financial burdens, but it is at least peace of mind.
"With Mahaffey USA, we are really doing things that we haven't really done before," Sublette said.
Last Monday, the United States military called. It needed a structure in South Carolina to house 1,500 people so that it could prevent the spread of the virus.
The same day, Mahaffey loaded a truck and sent all of the materials away.
In desperate times, the city of New Orleans turned its convention center into a coronavirus hospital that holds 2,000 people.
Mahaffey, with all of its materials, constructed that hospital.
In New York City, the U.S. epicenter of the pandemic, seven different medical facilities needed triage locations set up in tents outside.
The following day, Mahaffey had materials on the way.
"Prior to the pandemic, we weren't doing hardly anything for hospitals," Sublette said.
And home in Memphis, several local companies have asked for adjacent structures to their workplace, including St. Jude Children's Research Hospital, FedEx, Eye Specialty Group, Smith & Nephew, The Village at Germantown, Volvo, Siemens and Methodist South Hospital in Southaven.
Editor's Note: The Daily Memphian is making our coronavirus coverage accessible to all readers — no subscription needed. Our journalists continue to work around the clock to provide you with the extensive coverage you need; if you can subscribe, please do. 
Many of them use the structures as places to test employees before beginning a shift.
"We feel like we are saving lives," Smith said. "When things leave here, we are telling our employees that everything needs to be as clean as possible. This is a representation of who we are, and we want everyone in any one of our structures to feel like they are in a nice and clean environment. It's not a bunch of junk we put up."
So as Sublette led the walk-through of the land of "Legos," as he called them, he chose more to focus on the positive of the operation and less on uncertainty.
"How many hats do they have you wearing?" Sublette asks to the last worker.
"Whatever is necessary to get through this," he responds. "Just one team doing one job at a time."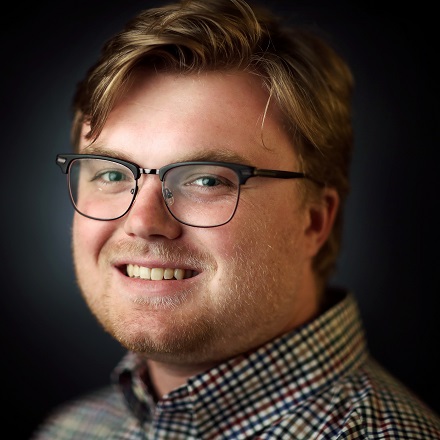 Drew Hill
Drew Hill covers Memphis Tigers basketball and is an AP Top 25 voter. He's worked throughout the South writing about college athletics before landing in Memphis.
---