Four Way owner Jo Ellen Bates' influence evident in South Memphis
Jo Ellen Bates, a retired Memphis City Schools teacher of more than 40 years and the matriarch of the popular South Memphis eatery The Four Way, died Sunday. She was 74.
The last school where Mrs. Bates taught was Booker T. Washington High School, located in the restaurant's neighborhood. Former students of hers were also Four Way regulars. Many of them often spoke of her influence on their lives.
"She was a mother to all, not just her own," said her daughter, Patrice Bates Thompson.
Specifically, Mrs. Bates and her late husband, Willie Earl Bates, found an extended family in a group of neighbors in the Alcy community known affectionately as the Punchbowl Society. Willie Earl befriended a group of men who taught at Wonder High School in West Memphis while recruiting one of them to work with him at Universal Life Insurance.
"He knew everybody and he could do everything," Mrs. Bates said of her husband in January.
"He was outgoing. He had a lot of friends. He knew more people in Memphis than anybody else I know."
The men in the society, along with their wives, would meet together for functions. Their name came from a punch bowl that belonged to member Flora Lee, which served as a centerpiece at birthday parties and showers.
"This group got started some 56 years ago," Lee said at a January meeting of the Punchbowl families at The Four Way Grill.
"We kept our friendship going. At my house, when the children were very small, we would have a gathering on Christmas Eve," she said. "The smaller children would go upstairs and they would play games. The grown-ups would stay downstairs and entertain. From there, the children all grew up."
"It was always a lot of fun, but the reinforcement of being a positive member of (the community) was (our) focus," said Lee's son, Christopher Lee.
"(There was) positive role modeling, all the way around."
"We all wanted the best for our children," Mrs. Bates said at the January meeting, noting that her grandchildren, now adults, remain close with other third-generation members of the society.
Member Kimmie Vaulx said the Bateses put their resources into the community, giving many young people in the area their first jobs, including her son.
"Both of their children went away to college and chose to come back to live and give back," she said.
Over the 15 years or so, many members of the first generation of the group have died, Christopher Lee said. But their legacy lives on.
"They left us with all the tools to be successful, vibrant contributors to our community," he said. "She set a wonderful example."
Mrs. Bates was originally from Brownsville, Tennessee, and met her husband when they both were students at Tennessee State University, according to her daughter.
Bates Thompson said her mother was known as a "quiet storm" and described her as "reserved" and "humble."
Before owning the restaurant, Mrs. Bates taught business classes at Hamilton, Fairley and Booker T. Washington high schools.
Clint Cleaves and his wife, Irene Cleaves, first opened The Four Way in 1946. The restaurant served notable musicians, including Stax Records artists, and activists like Dr. Martin Luther King Jr. and the Rev. Jesse Jackson.
"There was an interim period where it had gone out of business in the early '90s," Mrs. Bates said in January. "It was up for sale for tax collection. My husband and a church member had an opportunity to purchase."
Bates Thompson's parents bought the restaurant in 2001. When her father died in 2016, she became a co-owner.
In a section of the 2009 book "The Mom & Pop Store: True Stories from the Heart of America," Robert Spector described the restaurant.
"Ever since its founding its 1946, the Four Way has been a gathering place for this part of Memphis, a spot where you can eat good food, meet good friends, and participate in community fellowship," the book says. "Preachers, politicians, judges, teachers, students, and just plain folks from the community have always eaten at the Four Way. Men and women have met their future spouse at the Four Way."
On Twitter, Memphis Mayor Jim Strickland and Shelby County Schools superintendent Joris Ray both paid their respects to Mrs. Bates.
"This past weekend, Memphis lost Mrs. Jo Ellen Bates," Strickland wrote. "For years, her and her husband, Willie Bates, owned and operated one of the best and most historic restaurants in our city – The Four Way. Thoughts and prayers go out to her family."
"Saddened to hear the news of the passing of Jo Ellen Bates, owner of Four Way Grill," Ray said. "The family, employees, and community are in my prayers."
Mrs. Bates' wake is 4-7 p.m. Friday, June 14, and her funeral at 11 a.m. on Saturday, June 15, both at Metropolitan Baptist Church, 767 Walker Ave.
The restaurant, located at the intersection of Walker Avenue and Mississippi Boulevard, will be closed through June 16 in honor of Mrs. Bates' death.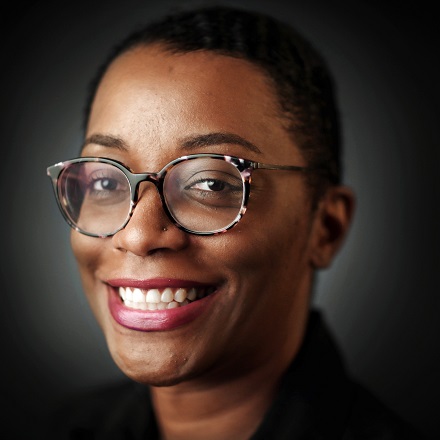 Elle Perry
Elle Perry covers Hickory Hill, Orange Mound, South Memphis and Whitehaven for The Daily Memphian. The Memphis native and two-time University of Memphis graduate has written for publications including The Memphis Business Journal, Memphis Flyer and High Ground News, and previously served as coordinator of The Teen Appeal.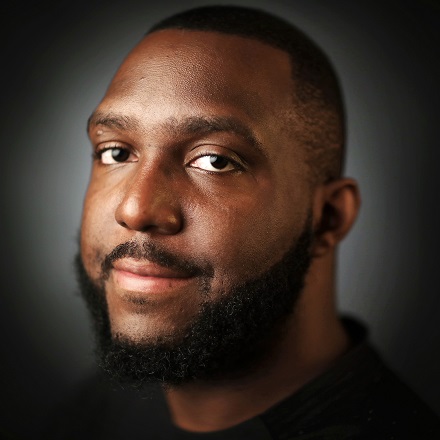 Jared Boyd
Jared Boyd is a general assignment reporter with The Daily Memphian who can be found covering just about anything people in the Mid-South might find interesting. His friends call him "Jay B.," and you can, too.
---