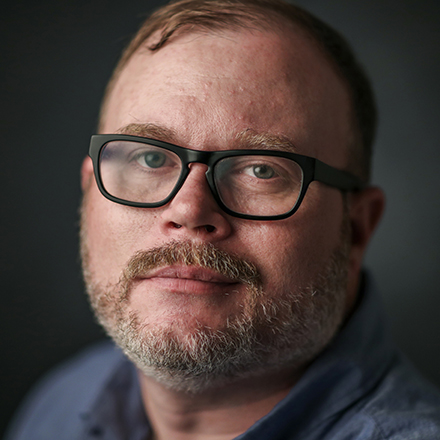 Election Day Notebook: Blackburn wins ugly, urban-rural divide deepens, Gibson's gets flack, and more
Two quotes in the closing days of this year's midterm election, both on the subject of the "migrant caravan" as a political motivator:
First, outgoing Tennessee junior Sen. Bob Corker:
"We all know what's happening. It's all about revving up the base, using fear to stimulate people to come out at the polls,"
Second, now-incoming Tennessee junior Sen.-elect Marsha Blackburn, in a tweet on Sunday:
"There is a right & wrong way to come to our country & the illegal alien mob marching on our border is an invading force that must be stopped. My opponent has doubled down on his belief that there is no threat & thinks the wall is 'political theater.'"
Hunter S. Thompson wrote about fear and loathing on the campaign trail in 1972, but it fits the present moment like perhaps no time since.
These days, loathing is a kind of free-floating condition, but a lot of the fear was strategic and targeted, built on the flimsy foundation of a few thousand poor people (a heavy percentage children) with conveniently brown skin on foot a couple thousand miles south of the U.S. border.
Most Americans across party or ideology would generally agree with Blackburn's first statement, that there is a right and wrong way of coming into the country. The closing contrast with Bredesen was politics. But "illegal alien mob" and especially "invading force" crossed the line that Corker named. This messaging was in no way a one-off for Blackburn. This video spot equates "gang members" and "known criminals" with "people from the Middle East" as commensurate types.  
Tennessee has a recent tradition of elevating mainstream politicians in statewide races. Maybe Blackburn ended that tradition on Tuesday night or maybe "mainstream" has shifted to absorb the kind of raw fear-mongering represented by her closing, no-doubt consultant-tested (and President-approved) messaging on migrants — on a distant, slow-moving, ever-shrinking huddled mass of would-be refugees.
Unlike the fellow Republican she replaced or the fellow Republican (Lamar Alexander) she will join, Blackburn proved herself happy to say whatever it took to win.
Given an apparent margin of victory larger than polls suggested, it probably wasn't necessary. But even with Blackburn's big win, she still seems to have run more than 10 points behind fellow Republican Bill Lee in the less-heated governor's race.
How much of that gap represents opponent Phil Bredesen's strength relative to a state where the demographics work heavily against Democrats and how much of it represents a resistance on the part of a significant sliver of the Republican-leaning electorate to buy what Blackburn was selling? Were the Lee/Bredesen voters more pro-Bredesen or anti-Blackburn? Would younger, more potentially exciting candidate James Mackler, who bowed out in deference to Bredesen, have fared better? Impossible to say.
Regardless, Blackburn made herself something more than a willing accomplice in the degradation of our national discourse.  
What now?
Corker leaves the Senate as chair of the Senate Foreign Relations committee. He was a serious person taken seriously across the political spectrum. Blackburn built her name more on cable-news appearances than her legislative work. She's no longer one of 435, no longer representing a congressional district suited to her. The Senate demands more. So does Tennessee's history at that level of national politics.
The question for Blackburn now: Can she serve the whole of the state (and of the country) rather than just her voting base? Does she really want to try?
City and country
Contrast Blackburn-Bredesen to the last time this seat was open: Corker-Harold Ford Jr. in 2006. Corker/Ford was a much closer race. Corker won it 51/48. But despite losing much bigger statewide, Bredesen seems to have won Shelby (Memphis) and Davidson (Nashville) counties by bigger margins.
Ford ran +26 in Shelby and +22 in Davidson. Based on current reported results, Bredesen is at +32 in Shelby and +42 in Davidson.
This is the real story of modern American electoral politics: Not the red/blue state maps made famous in 2000, but an increasing urban/rural divide nationwide. Here was a bit of national punditry that felt right:
The best summary so far, from a Democratic source, of where we stand:

 Red places want to stay red.
Blue places want to stay blue.
Purple places are tight as a tick.
And the fever ain't breaking.

— Kasie Hunt (@kasie) November 7, 2018
I read so much political writing over the past week, and the most interesting thing I came across was this column from The New York Times, which turned an academic study into digestible journalism.
It looked not at political allegiances but at broader worldviews, defining the dichotomy not as conservative/liberal but as fixed/fluid. (Which I would argue overlaps pretty heavily, though certainly not entirely, with urban/rural differences.)
What it found is that 25 years ago, these divergent worldviews were fairly evenly distributed across the two major political parties. In 1992, people who fit into "fluid" worldviews (open to diversity/changing norms) tended to be Democrats by a 52/36 margin. People who fit into "fixed" worldviews (wary of cultural change, suspicious of outsiders) also tended to be Democrats by a 49/40 margin. (Party identification broadly tilted toward Democrats.)
By 2016, that had changed dramatically. Fluid wordviews were now Democrats by a 71/21 margin. Fixed worldviews had swung as hard the other way, identifying Republican by a 60/25 margin.
Over time, each party has become less ideologically diverse, more aligned with opposite ways of seeing and experiencing the world. Perhaps the most important take away: Those who fall in the middle of this continuum are more likely to align with the fixed. 
Some politics is local
If Blackburn suffered no penalty for her cynicism, that was not the case for the Memphis City Council members and other fellow travelers who pushed three referendums meant, in part, to overturn something on which the city had already voted, and did so with what seemed to be intentionally obfuscating ballot language, questionable use of public money to promote an outcome, some messaging that was not true (that instant-runoff voting "tosses out votes" and "disenfranchise voters"), and some misleading voter guides:
Process changes can have unintended circumstances, but the bet here is that the defeat of these three referendums will be a victory for better, cleaner, and ultimately less expensive elections in Memphis.
The apple fritters though …
So, I guess Gibson's Donuts didn't see this coming. The beloved — and expanding — East Memphis donut shop was where Marsha Blackburn began her Election Day before heading east across the state:
The last hurrah this #ElectionDay starting off in Memphis at Gibson's Donuts. We are surging in the final hours and Tennesseans are pumped to VOTE Republican! #RedWall #TeamMarsha #StandWithMarsha https://t.co/n4jR7zEO3v pic.twitter.com/WbFrO35qpk

— Marsha Blackburn (@VoteMarsha) November 6, 2018
This drew the ire, at least on social media, of some Blackburn critics, who swore to remove Gibson's from their culinary itinerary.
While I'm not about to deny myself a Gibson's apple fritter (pro tip: when still warm, maybe the best thing to eat in Memphis) due to a candidate stop, to each his own. Customer complaints, business boycotts, or simply "voting with your pocketbook" for political reasons are a totally legitimate means of self-expression and often an effective method of activism. We all choose our battles. And our donuts.
Gibson's tried to clarify the matter, in a since-deleted tweet:
We would just like all of Memphis to know that we did not host and do not support Marsha Blackburn! She simply came to our store to buy donuts and we sold her donuts as we would do anyone else who walks through our door as we always have done!
This sounded good, especially given how Blackburn had hijacked the Tiger football cheerleaders earlier in the election cycle, forcing the University of Memphis to distance itself from the entirely unintended appearance of a political endorsement. This stop, by contrast, was planned, announced, and known ahead of time. I don't think that necessarily constitutes an endorsement. Even if it did, I doubt the Phil Bredesen campaign would have been turned away for a similar drop-in.
Geoff Calkins makes a valid point: John Calipari remains a regular Gibson's customer when in-town. If they've survived this …
Speaking of Bredesen, he didn't shout-out his stop, but I'm pretty sure this is at Interstate Barbecue:
Memphis deserves attention to its issues just as much as the rest of TN. It's a city of such energy and potential. I want to do everything I can as your next U.S. Senator to help it achieve that potential. If you're with me, make sure you vote tomorrow: https://t.co/cgW7OXKhaI pic.twitter.com/F88a4SsUFG

— Phil Bredesen (@PhilBredesen) November 5, 2018
Both candidates exhibited good taste in Memphis eats, even if only one was willing to actually debate in Memphis. I didn't see anyone insisting in response they'd never again darken the doors of Interstate. This, I suppose, would require someone to have a strong reaction to Phil Bredesen.
My favorite response to the Great Political Donut Controversy of 2018, from former Memphis City Council member Harold Collins:
Glad she didn't hit Krispy Kreme in the Haven!!! IJS... https://t.co/BH3YJRDHcz

— Harold B. Collins (@HaroldBCollins) November 6, 2018
The idea of a Blackburn campaign appearance at the Whitehaven Krispy Kreme is pretty funny. And this allows me to relay my favorite personal celebrity sighting. Once, years ago, I took a college friend on a Graceland visit and afterward we went to this very Krispy Kreme. Ducked down in the passenger seat of another car in the parking lot, a baseball cap pulled down while his co-pilot was inside obtaining some glazed goodness: Actor John Goodman.
Get Up, Get Into It, Get Involved
Scenes from the day:
Poll watching perks! A man just delivered goodie bags right to our polling place. Behold the contents! #ElectionDay pic.twitter.com/x5px3lNQG9

— Josh Spickler (@joshspickler) November 6, 2018
A quieter Memphis Election Day meal from a quieter -- but effective -- campaign:
What a great way to end our day on the Roadmap to Victory in Memphis! Polls open in less than 12 hours, and I sure would appreciate your vote.  Find your polling place at https://t.co/xDBOkpl6WF pic.twitter.com/6EtZjqm3Vx

— Bill Lee (@BillLeeTN) November 6, 2018
Exit polls suggest that 16 percent of the electorate nationally in this midterm were first-time voters. Here was one:
Where'd @jarenjacksonjr go after the plane landed this afternoon?  To Vote! pic.twitter.com/9iJ6BobQeR

— Memphis Grizzlies (@memgrizz) November 7, 2018
And in doing so, this (Michigan State) Spartan got to meet some other (White Station) Spartans. (Shout-out to the alma mater.):
Spartans worked the polls today!  We can't wait to hear about their experiences! #Vote901 #SCSis901 pic.twitter.com/cfH6mKRIEN

— White Station High (@SpartansWSHS) November 7, 2018
A final Memphis connection:
As Bredesen files out, Marcus J starts up one of the sadder versions of "Uptown Funk" imaginable. pic.twitter.com/5LEWMNDzwL

— Stephen Elliott (@ElliottStephenB) November 7, 2018
---