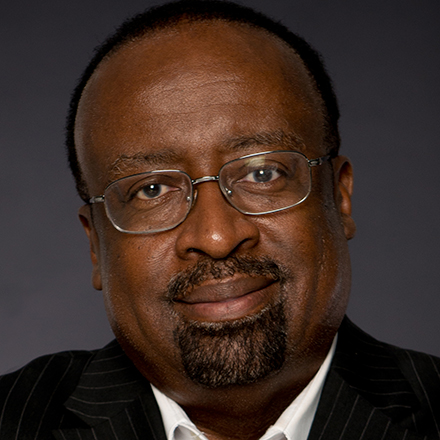 Otis Sanford
Otis Sanford holds the Hardin Chair of Excellence in Journalism and Strategic Media at the University of Memphis and is the political analyst and commentator for WATN Local 24. Contact him at 901-678-3669 or at o.sanford@memphis.edu. Follow him on Twitter @otissanford.
Sanford: How newly elected Sen. Hyde-Smith can help alleviate racial discord in Mississippi
I am willing to give the nearly 500,000 Mississippi voters the benefit of the doubt.
Their support of Republican Cindy Hyde-Smith in Tuesday's special Senate runoff was about issues dearer to them than race relations.
I will concede that their votes giving Hyde-Smith an 8-point win over Democrat Mike Espy was about defending Brett Kavanaugh, maintaining unfettered gun rights, ending abortion, building a wall, erasing the Obama legacy and every other political talking point in the conservative playbook.
And I am willing to wager a week's pay that, if asked, none of Hyde-Smith's voters will acknowledge that Mississippi's shameful racial history or the candidate's racially insensitive comments during the campaign played a role in their ballot decision – except possibly as defiance against the national media that viewed this as solely a contest about race.
From northernmost DeSoto County to southernmost Harrison County on the Gulf Coast, Hyde-Smith's voters – including some who cringed at her quip about attending a public hanging – will insist their vote was about policy, not prejudice.
As a result, what was expected all along came to pass. Deep red Mississippi remained true to its political colors. Hyde-Smith defeated Espy by 69,181 votes out of 887,929 total votes cast, according to the unofficial count.
Despite the runoff falling five days after Thanksgiving, the turnout was robust. Both candidates worked hard. And the outcome by all accounts was fair and square.  
Hence, the state's first woman senator, described in a Washington Times column this week as a "nice lady with a gift for saying graceless things," becomes the 53rd – and arguably the most reliable conservative – GOP vote in the Senate. And an extra cushion that Senate leader Mitch McConnell and President Trump can use to counter rogue votes by more moderate Republicans.
But as much as Hyde-Smith's voters and the candidate herself insist otherwise, the specter of race hung over this election like an ominous storm cloud over a Delta Blues festival.
How could it not? Espy was the first serious African-American candidate for either the Senate or governor in Mississippi since the Reconstruction era when two black men – Hiram Revels in 1870 and Blanche Bruce in 1875 – were selected by the state Legislature to serve in the U.S. Senate. 
Since then, African-Americans have been shut out of statewide, nonjudicial offices. And most of the governors and senators elected from Reconstruction until the late 1960s campaigned as staunch segregationists. They mostly looked the other way as racial violence, particularly lynchings, were carried out against black residents seeking equal rights, including the right to vote.
Some of that history hauntingly returned to the public's consciousness with Hyde-Smith's remarks captured on video that if one of her Tupelo-area supporters invited her to a public hanging, she would be on the front row. She was also caught on video saying voter suppression is "a great idea" for some liberal college students.
Once the remarks became national news, Hyde-Smith's campaign decided a half-hearted apology during the sole runoff debate Nov. 20 would be sufficient. Otherwise, she would say nothing else, banking correctly that her supporters would stick with her regardless.
Plus, she had sufficient cover from Gov. Phil Bryant, who handpicked her to be the interim senator after Thad Cochran resigned for health reasons earlier this year. She also had backup from Sen. Roger Wicker and especially the president, all of whom brushed aside her tasteless remarks as being innocent misstatements taken out of context by the media.
So now, Hyde-Smith is no longer an obscure appointed interim lawmaker. She is the duly elected senator for at least the next two years. In her victory speech Tuesday night, she made no direct mention of her controversial remarks.
"The reason we won is because Mississippians know me and they know my heart," she said, later adding, "No matter who you voted for today, I'm gonna always represent every Mississippian."
Those were nice, if predictable, words. But allow me to suggest something more.
At her earliest opportunity, Hyde-Smith should meet personally with constituents who did not vote for her – including perhaps the relatives of Mississippians who were victims of lynchings – to gain an understanding of why her public hanging comment was so hurtful.
Then she should give a heartfelt speech recognizing Mississippi's sordid racial past that included her enrollment in an all-white private school that was set up solely to avoid mandatory public school desegregation.
She should use the speech to point out things she has done as a public official, in the Legislature and as agriculture commissioner, that advanced the cause of race relations in Mississippi.
And she should commit to hiring a racially diverse staff and working as a senator to improve conditions in the Mississippi Delta, where some of the state's poorest residents live.
Of course, I don't believe Hyde-Smith will do any of this. Few past senators and governors in my home state – with the exception of William Winter – have even considered it.
But until someone in authority does, Mississippi will remain trapped in its own twilight zone of racial discord.
And the stagnant polarization that defines the state's politics will continue.
---