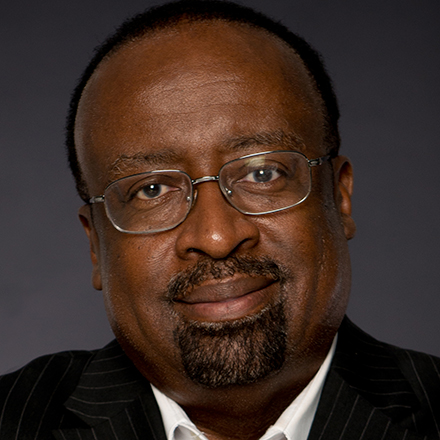 Otis Sanford
Otis Sanford holds the Hardin Chair of Excellence in Journalism and Strategic Media at the University of Memphis and is the political analyst and commentator for WATN Local 24. Contact him at 901-678-3669 or at o.sanford@memphis.edu. Follow him on Twitter @otissanford.
Potentially game-changing Blackburn-Bredesen Senate race features two strategies: national vs. local
Republican Congresswoman Marsha Blackburn is doing all she can to nationalize her race for the U.S. Senate.
Her Democratic opponent, former governor Phil Bredesen, is doing just the opposite. For him, the focus is local, local, local.
And therein lies the obvious – though completely expected – contrast between the Blackburn and Bredesen campaigns.
For Republicans, the Tennessee Senate race is about extolling President Donald Trump and the job he's done keeping the economy humming, while attacking Bredesen as a puppet for national Democrats, including Chuck Schumer of New York, Elizabeth Warren of Massachusetts, even the GOP's everyday punching bag, Hillary Clinton.
For Democrats, it's about issues close to home such as the impact of high tariffs on Tennessee businesses and workers, and healthcare policies that are hurting working class and rural residents. All while painting Blackburn as an apologist for Trump and a spendthrift who is out to enrich herself at the expense of Tennessee taxpayers.
If all that isn't enough to make this an interesting race, consider that the eyes of the nation will be laser focused on the Tennessee Senate campaigns from now until election night, Nov. 6.
"This is the single most important Senate race in the country," proclaimed a headline Monday on the CNN web site.  The accompanying article by Chris Cillizza, CNN's editor-at-large, included this enticing lead. "There are 35 Senate seats on the ballot across the country this fall. But if you are trying to figure out whether Democrats have any plausible chance at winning back the majority, there's one race that should tell you all you need to know: the Tennessee Senate race."
No hype, just fact.
Adding to the suspense is a new CNN poll released Monday showing Bredesen with a 5-point lead – 50 percent to 45 percent – over Blackburn among likely voters. It followed a Republican-friendly Fox News poll last week that gave Blackburn a 3-point advantage, 47 percent to 44 percent. But even in the Fox poll, Bredesen's favorability among likely voters was 3 points higher than Blackburn's – 54 percent to 51 percent.
Keep in mind that Trump won Tennessee by 26 points in 2016, and the state has not elected a Democratic senator since Al Gore Jr. in 1990.
So with that, I asked the leaders of both political parties in Tennessee what are they most confident of, and concerned about, regarding the 2018 Senate race.
State GOP chairman Scott Golden: "I'm confident that the voters recognize how good the economy is in Tennessee and the way that it's going. My concern is whether there is a willingness by voters to disregard it.
"I'm also confident that there is enthusiasm for the job Republicans are doing in Washington and Nashville. But I'm concerned about the enthusiasm on the other side. We know the historical trends," Golden said, referring to the fact that the party that controls the White House usually loses Congressional and Senate seats in the first term.
State Democratic chairwoman Mary Mancini: "I'm confident that Phil Bredesen is a candidate who really wants the best for Tennessee, no matter what you look like or where you live. I'm also confident in the energy around all of our campaigns.
"We're concerned about voter protection and making sure that everyone who is eligible can cast a ballot. Which is why we have a statewide voter protection team in place and we will have poll watchers dispatched across the state."
As for the candidates themselves, the pressure is mounting and they are looking to seize on any possible edge. For Bredesen, that means focusing plenty of time and attention on vote-rich Memphis and Shelby County, and stressing the fact that Blackburn turned down a request for a West Tennessee debate at Rhodes College.
For Blackburn, it means highlighting endorsements from well-known Republicans, including Trump, Vice President Mike Pence, Florida Sen. Marco Rubio and former Tennessee Lieutenant Gov. Ron Ramsey. Noticeably absent from the endorsement list is current Sen. Bob Corker, whose seat Blackburn is seeking to fill.
Corker has been effusive in his praise of Bredesen, and old friend, but has trouble referring to Blackburn by name, although he insists he plans to vote for her. "I'm supporting the nominee. I've worked with the nominee for some time, and I don't know what else to say," Corker told CNN in April.
That says it all.
At the moment, two Senate debates are scheduled, Sept. 25 in Lebanon and Oct. 10 in Knoxville. They will be crucial for both sides although polls show that only about 3 percent of voters remain undecided. I believe it's less than that.
Still, the debates are as important for a national audience as they are for a statewide one. Because the outcome of this election may well decide control of the U.S. Senate.
If that does not put pressure on both candidates and both parties, nothing will.
---