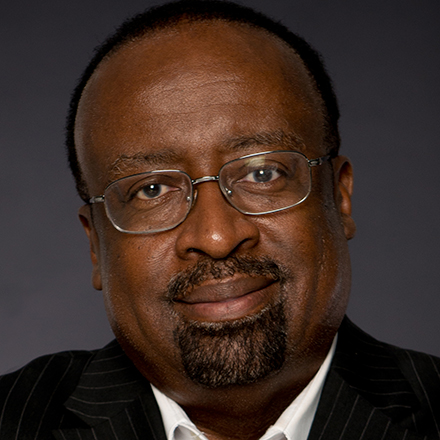 Otis Sanford
Otis Sanford holds the Hardin Chair of Excellence in Journalism and Strategic Media at the University of Memphis and is the political analyst and commentator for WATN Local 24. Contact him at 901-678-3669 or at o.sanford@memphis.edu. Follow him on Twitter @otissanford.
Sanford: Alexander served with honor, earning the right to step aside
Plenty of Senator-want-to-be's will jockey to fill seat vacated by veteran lawmaker
The statement contained a total of 102 words. But for a man who has served his state and country as long as Lamar Alexander has, it was remarkable for its brevity.
"I will not be a candidate for re-election to the United States Senate in 2020," Alexander announced Monday in a statement from Nashville. "The people of Tennessee have been very generous, electing me to serve more combined years as Governor and Senator than anyone else from our state. I am deeply grateful, but now it is time for someone else to have that privilege.
"I have gotten up every day thinking that I could help make our state and country a little better, and gone to bed most nights thinking that I have. I will continue to serve with that same spirit during the remaining two years of my term."
With those 102 words, succinctly and graciously crafted, Alexander is stepping aside in plenty time for others – Republicans and Democrats – to explore and mount a campaign to become his successor. And you can be assured that the field will be bountiful.
Among Republicans, names already being floated include 1st District Congressman Phil Roe, 3rd District Congressman Chuck Fleischmann, and newly-elected 7th District Congressman Mark Green. Former U.S. House members Diane Black and Stephen Fincher are also likely candidates, as is former state official Randy Boyd. Both Black and Boyd lost bids for Tennessee governor this year.
Among Democrats, possible candidates include Nashville attorney James Mackler, who considered running this year for the Senate seat vacated by Bob Corker, and raised more than $700,000 before dropping out in favor of former governor Phil Bredesen, who lost to Sen.-elect Marsha Blackburn.
Other Democrats who likely will consider a bid are Chattanooga Mayor Andy Berke, state Sen. Jeff Yarbro, and state Rep. John Ray Clemmons. One name that is not being floated, but should, is newly-elected state Sen. Raumesh Akbari of Memphis.
It all makes for another intriguing campaign. But today, the focus rightfully should be on Alexander, 78, who is doing the absolute right thing by not seeking a fourth term in the Senate. I say that not because of his age or because he has nothing more to offer. But because he has already offered enough.
This is a man who has been in public life for more than 44 years, with a lengthy string of political victories and defeats to prove it. Let's review.
In 1974, he lost the Tennessee gubernatorial race to Democrat Ray Blanton. It was the last election in which a Tennessee governor could not succeed himself. Four years later, Alexander tried again and was elected amid a pardon and parole scandal surrounding the outgoing governor. With help from the state's top Democratic lawmakers, Alexander took office three days early to prevent Blanton – who had already pardoned 52 state inmates including 20 convicted murderers – from releasing more prisoners.
Grateful voters reelected Alexander in 1982, and after completing a successful second term, the education governor was named president of the University of Tennessee. He left that position in 1991 to be secretary of education in President George H. W. Bush's administration, where he was one of the first education leaders to push for school vouchers.
By then, Alexander had become a national political figure. He ran for the presidency twice – first in 1996, and made a respectable showing before eventually bowing out to Kansas Sen. Bob Dole. But not before making an issue of Dole's advancing age. During a debate in Iowa that year, Alexander quipped to Dole, then 72, "It may be your turn, but it is not your revolution. It's time we moved on."
With Dole's eventual defeat, Alexander launched a second presidential bid in 1999, but dropped out early after he was no match for Texas Gov. George W. Bush in fundraising. In a telephone interview with The New York Times in August 1999, Alexander complained that because of campaign finance rules at the time that limited individual contributions to $1,000, he could not compete with Bush's massive support.
"The rushing to judgment (in favor of Bush) combined with the $1,000 limit makes it virtually impossible for anybody except the rich and the famous the run," Alexander told The Times. He then added, somewhat prophetically, "So we can look forward to a race between Donald Trump and the latest Powerball winner."
With his hopes for the White House gone, Alexander found new political life back home in Tennessee just as the Republican Party was poised to become a statewide force. He defeated Democrat Bob Clement to win his first senate race in 2002 with 54 percent of the vote.
His reelections in 2008 and 2014 were both landslides over nominal Democratic opponents. And for the last 15 years in Washington, Alexander has been a moderate at times and willing to work with Democrats on issues related to healthcare, the environment and education. But make no mistake, he is a reliable conservative vote.
Alexander's supporters point to his work dealing with the opioid crisis and the Every Student Succeeds Act, which replaced No Child Left Behind. He also was one of the architects of recent bipartisan legislation, known as the Music Modernization Act, reforming music copyright laws.
A Vanderbilt Poll released late last week showed Alexander with a favorability rating of 48 percent. That tells me some Republicans believe he is not conservative enough, while Democrats contend he does not pay enough attention to concerns in the state's urban areas of Memphis and Nashville.
But the primary reason I think Alexander is correct to forgo a fourth term can be summed up in two words – Donald Trump. The next 20 months are shaping up to be the equivalent of a political civil war for the presidency and control of Congress. No matter what comes of the Mueller investigation and the congressional hearings into Trump's numerous scandals, all of it will consume the run up to the 2020 campaign.
And while Alexander could have easily played it safe, kept his mouth shut and won reelection, the looming turmoil is just not worth it. Because this is not just about 2020. It's about the years to come.
So let the mad scramble begin with a new generation of Republican and Democratic upstarts. Alexander has already been through enough wars. He's won some and lost some. His legacy in public service is cemented. And while he may have more to give, he has nothing else left to prove.
---