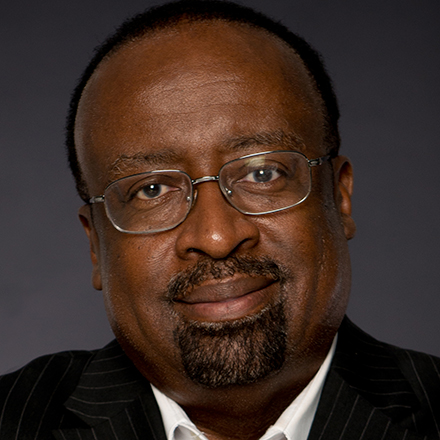 Otis Sanford
Otis Sanford holds the Hardin Chair of Excellence in Journalism and Strategic Media at the University of Memphis and is the political analyst and commentator for WATN Local 24. Contact him at 901-678-3669 or at o.sanford@memphis.edu. Follow him on Twitter @otissanford.
Sanford: Cohen squashes rumors about his political future, then makes some predictions of his own
He was the subject of a highly controversial prediction at year's end that cast doubt on his future political plans.
Now, Democratic U.S. Rep. Steve Cohen is making a rather bold prediction of his own – one that he intends to be in Washington to witness firsthand.
"Donald Trump will not win re-election in 2020," Cohen told me on New Year's Day, just hours after he publicly put the kibosh on rumors – being spread mostly by Republicans – that his 2018 election victory might be his last.
"I definitely do believe" Trump will be gone after the next presidential election – if not sooner, Cohen said, citing an avalanche of scandals that will be too overwhelming to survive.
"It's all there and it's all going to come out."
Welcome to political prognostication 2019. It's a time-honored exercise that once again proves you don't have to be accurate to make news. And Cohen was in the news this week making it clear he will seek re-election to an eighth term next year and a ninth term in 2022.
This all started Sunday morning when Shelby County Republican Party executive committee member Jane Pierotti, appearing on WATN-TV's "Local 24 This Week" program, predicted Cohen might take himself out of the 2020 congressional race.
"Rumors on the street, word has it, that Steve Cohen may step down because of health reasons. Whether it's true or not, I don't know, but there is an awful lot of talk about it."
Despite the uncertainty in her words, Pierotti went on to mention that Cohen suffered from polio as a young child, something he has discussed openly throughout his lengthy political career.
"They're finding out now that there is post-polio syndrome condition that can come back many decades later, and it's debilitating on your muscles," Pierotti said.
"So if in fact he's struggling with that, I don't know. But my prediction is if there is enough noise, he may step down and (county Mayor) Lee Harris may take a run at that position."
Cohen, who has represented Memphis' 9th Congressional District since 2007, was watching the show Sunday and was shocked by Pierotti's words. So he decided to address the rumors directly at the annual Myron Lowery New Year's Day Prayer Breakfast Tuesday.
The congressman described Pierotti as an extreme right-wing Republican.
Pierotti, however, was correct that speculation about Cohen not running again had been quietly floating around in Republican circles and a few places on social media. Perennial 9th District GOP candidate Charlotte Bergmann, who again lost to Cohen in November, referenced the rumors in a Facebook post this week.
But the speculation was dubious from the start. Cohen remains as active as any politician in town. In November, he scored his most lopsided re-election victory ever, winning 80 percent of the vote to Bergmann's 19 percent. Barring catastrophic illness, why would he be making plans to leave just as Democrats have convincingly regained control of the House?
"A new day is dawning," Cohen told the prayer breakfast audience who showered him with applause after he announced plans to stay in Congress at least through the 2022 term. "Congress will start to do what it is supposed to do, what the Founding Fathers wanted it to do, and that is oversight."
With House Democrats in charge, Cohen becomes chairman of the Constitution, Civil Rights and Civil Liberties subcommittee under the House Judiciary Committee.
As such, he plans to pursue, among other things, new voting rights legislation – although he's well aware that the effort will likely stall in the Republican-controlled Senate.
Beyond that, Cohen told me he relishes being part of a group of House members who will hold Trump accountable. "I'm going to continue to speak truth to power. It's just a crime that he's president. He is temperamentally unsuited for the job."
And that brings us back to Cohen's own prediction that the U.S. will have a new president after next year's election, and it will be a Democrat.
That spells good news for both Cohen and the 9th District, he said, citing his close relationship with most of the top-tier Democrats being mentioned as 2020 presidential nominees.
I know (Joe) Biden, I know (Elizabeth) Warren, I know (Bernie) Sanders. I was (Texas Congressman) Beto O'Rourke's mentor, and I think the world of Sherrod Brown. It's always good when the people who are running are the people you know."
Of course, Cohen's prediction could be just as off-base as Pierotti's. After all, few people thought Trump would win the presidency in 2016.
And yet, the old cliché is true. Father time is undefeated. There will inevitably come a day when Cohen, 69, will relinquish the House seat. And plenty of viable would-be successors from both parties will be poised to make a run.
But Cohen insists that day is not on the horizon. I take him at this word, and his constituents seem to be just fine with that.
---