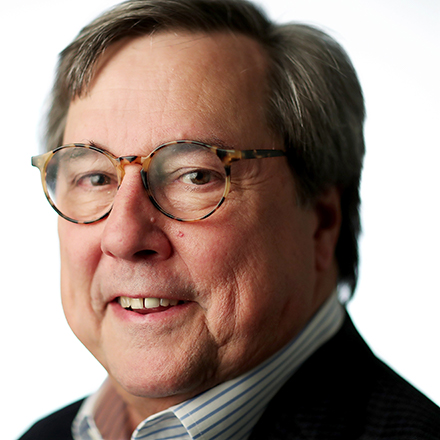 Dan Conaway
Dan Conaway is in a relationship with his city. A communication strategist, freelance writer, and author of "I'm a Memphian," he can be reached at dan@wakesomebodyup.com.
Conaway: Something wild. Something beautiful.
CLAIMING OUR ISLAND. I said I'd start the year with a couple of ideas.
Last week was the first, the John Vergos idea for making Memphis a UNESCO World Heritage Site. If you thought that was wild, wait until you see this week's, and that's kind of the point.
Both ideas are about the wild and wonderful river in front of us, this particular spot on that river, and making sure we never take what we have for granted or fail to respect the power of it all.
Because of the bluff on this side, there's a city here. Because of the lack of a bluff on the other side, the town of Hopefield, Arkansas, is no longer there, and if it weren't for the man-made levee, West Memphis might not be there either. Because we moved our riverfront south of the mud and silt filling our original harbor, Memphis became one of the world's major inland ports instead of the more natural port of Richardson Landing just north in Tipton County. That mud and silt became Mud Island and Richardson Landing became a coulda-woulda footnote. While all of that was going on … while an earthquake caused the river to flow backwards for several days … while a one-day burp caused the channel to shift … while river became oxbox … while wet became dry and wet again … the view across the river remained much the same, for Native Americans, for the city's founders, for somebody today having a sandwich from Cordelia's Market on a bench in Greenbelt Park.
And across from that bench in Harbor Town is the Loosahatchie Bar, a Tennessee island bigger than all of Mud Island (and actually an island) and wilder than anything we know this close to us. In the Loosahatchie Chute that separates the bar from the west bank, as a blogger put it posting about paddling it, "out of view of downtown Memphis, the Hernando de Soto Bridge, and all other man-made structures, I feel like I'm in a wilderness area as remote as the Yukon or the Amazon."
So let's make it official. Let's make the Loosahatchie Bar an official wilderness area.
I don't care if the city does it, or the county or the state, or the country, or if Bass Pro adopts it … or all of them … so long as it stays wilderness. In Alaska, the Noatak and Gates of the Arctic Wildernesses comprise 12.7 million acres. The Loosahatchie Bar is about 6 miles around, about 2.5 miles long, and about a mile high at the fattest point. I submit that all of those areas qualify as uniquely undisturbed.
Let's acquire it from whoever owns it and protect it, accessing it by boat, and by bike or foot by trail across the fields of the west bank when dry, and ultimately by suspension bridge over the Loosahatchie Chute, but never by motorized vehicles. Fish it but don't hunt it. Study it, visit it, explore it, but don't build on it. Photograph it, paint it, draw it, record it, write and muse about it, but don't ruin it. Schedule field trips but not camping trips, bring your own water, and leave nothing behind.
It's primal. Some of it is underwater every year and all of it some years, reinventing and repopulating and regrowing in bright green wonder, washed gray driftwood, and light on water at day's end.
A study or several may be required – the Corps of Engineers loves a good study – but the momentum the Big River Crossing has created for exploration of the west bank at ground level should continue.
This is our ground, uniquely of the stuff and circumstance that made us, and it should be recognized, protected and cherished.
I'm a Memphian, and the sun sets in Tennessee just west of the Loosahatchie Bar.
---