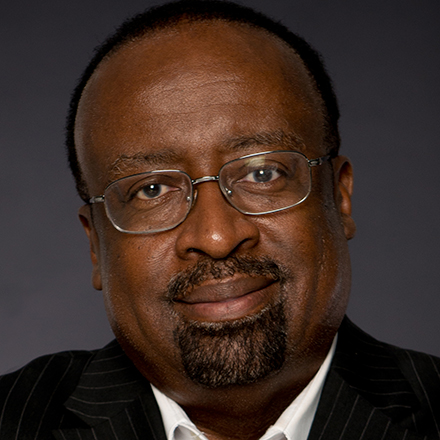 Otis Sanford
Otis Sanford holds the Hardin Chair of Excellence in Journalism and Strategic Media at the University of Memphis and is the political analyst and commentator for WATN Local 24. Contact him at 901-678-3669 or at o.sanford@memphis.edu. Follow him on Twitter @otissanford.
Sanford: Luminary Awards shine well-deserved light on 10 women change-makers
A year ago at this time, virtually all of the attention was on the men who sparked a movement.
They were the survivors among the roughly 1,300-member workforce of the city sanitation department who toiled in humiliation and under dangerous working conditions for meager pay until they finally had enough.
When they, and their now-deceased co-workers, went on strike the morning of Feb. 12, 1968, it sparked a chain of history-altering events. Events that led Dr. Martin Luther King Jr. to come to Memphis three times within a span of three weeks, beginning March 18, to speak, march and wage a federal court fight in support of the striking garbage workers. His third trip to the Bluff City, on April 3, ended tragically the next day with his assassination on the balcony of the Lorraine Motel.
As Memphis commemorated the 50th anniversary of Dr. King's assassination last year, city government attempted to atone for the indifference and hostility of 1968 by distributing tax-free grants totaling $50,000 each to 14 surviving sanitation workers – four of whom were still working for the city.
And Mayor Jim Strickland last April handed out the first Luminary Award medals to the surviving workers during a star-studded event at the Cannon Center.
This year, Strickland's administration moved the award presentations to Monday's national holiday celebrating the birthday of Dr. King. Strickland also moved the event itself to City Hall. But the most striking – and I might add most refreshing – change from last year was that all 10 medal recipients were women.
Of course, we should not be surprised by this, given the contributions women have made to the growth and progress in Memphis going back more than a century. But let's be honest. Women collectively are seldom recognized for those contributions. Historically they have toiled anonymously and in obscurity, whether it was on behalf of civil rights, community development, economic empowerment or political change.
Women quite often did the lion's share of the grunt work. And the men accepted the accolades.
Which is why Monday's award ceremony, which competed with a smorgasbord of other King holiday events across the city, is worth noting. The 10 medal recipients represent the diversity, racially and otherwise, that makes Memphis a cool place in which to live.
To typical workaday Memphians, the honorees are likely unknowns. But not for those who work with them in the trenches.
The medal recipients were:
JoeAnn Ballard, director of Neighborhood Christian Centers Inc.
Dorothy Crook, former executive director of the American Federation of State, County and Municipal Employees Local 1733 and the first woman to head the union that represents sanitation workers
Norma J. Lester, Shelby County election commissioner and a licensed practical nurse with graduate degrees in nursing and health care administration
Sara Lewis, a former administrator in the legacy Memphis City Schools and a former city school board member
Hazel Moore, a cosmetologist, often called the "mayor of Whitehaven," and organizer of Whitehaven's annual Holiday Festival Parade
Lois Stockton, former president of the Memphis chapter of The Links Inc. and owner of The Nail Station
Regina Walker, former senior vice president of United Way of the Mid-South
Mary Wilder, Vollintine-Evergreen neighborhood activist
Linda Williams, RISE Foundation president and CEO
Jocelyn Dan Wurzburg, attorney and longtime civil rights activist
"I've known most of these women for a long time, and I've asked their advice on different issues," Strickland said. "I'm grateful for their service to Memphis and just wanted to thank them. They're true luminaries."
The cynics among us will no doubt argue that Strickland's decision to hand out Luminary Awards exclusively to women this year was more political than anything else. After all, this is an election year in Memphis, Strickland is running for a second term and women make up the largest voting demographic in the city.
Not to mention that women voters have meant the difference in several recent elections, including 2018, when a record number of women were elected to county and legislative office.
To which I say, so what? Virtually every initiative that comes out of City Hall has a tinge of politics in it somewhere. This is more about finally giving recognition to people whose causes have gone unnoticed for too long.
Strickland may yet have a few serious opponents – including women – in the October city election. That's a column for another day. But for now, I join with the administration in congratulating this year's Luminary Award recipients. Individually, they may not have changed history. But, without question, they have made our city better.
And may they display their medals proudly.
---