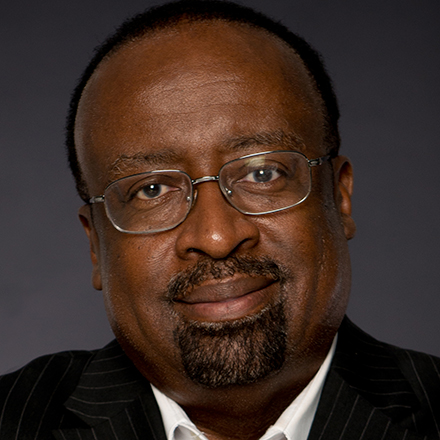 Otis Sanford
Otis Sanford holds the Hardin Chair of Excellence in Journalism and Strategic Media at the University of Memphis and is the political analyst and commentator for WATN Local 24. Contact him at 901-678-3669 or at o.sanford@memphis.edu. Follow him on Twitter @otissanford.
Sanford: A serious look at Memphis poverty requires more than a math equation
In an otherwise carefully crafted State of the City address that was full of symbolism and substance, Memphis Mayor Jim Strickland included one line that may have caused more confusion than clarity.
"Poverty is down," Strickland proclaimed as he rattled off a number of positive things that are up and negative things that are down since he took office. "The latest census estimates show (poverty is) down about 17 percent since 2014."
The mayor then immediately moved on to his remaining litany of ups and downs, all designed to show progress made under his administration on many of this city's major issues.
Police hires are up. Police officers leaving the department are down. Prosecution of violent crime is up. Violent crimes, including gun crimes, are down. Affordable housing units are up. Homelessness is down. And so on.
In total, the speech was effective in accomplishing Strickland's main goal of recapping not just 2018, but his entire first three years as mayor, while also making some news with new initiatives being rolled out later this year. More on that later.
But I was struck by his give-and-go comment on poverty – particularly given the fact that it is consistently the most nagging concern facing Memphis. And the subject did not come up again during the approximately 30-minute speech at the Links at Whitehaven.
The poverty number Strickland used stems from the Memphis Poverty Fact Sheet, produced annually by Dr. Elena Delavega, associate professor in the School of Social Work at the University of Memphis and the leading authority on poverty in the Bluff City.
Technically, Strickland is correct. In 2014, the overall poverty rate in Memphis was 29.8 percent. By 2017, the overall rate had dropped to 24.6 percent, according to Delavega's report last year. So if you take the 5.2 percentage point drop from 2014 to 2017, divide it by the original 29.8 percent, then multiply that number by 100, you will get a 17.4 percent decrease.
But a serious look at poverty in Memphis requires going far beyond a simple math equation that helps to buttress a well-written and well-delivered State of the City speech. Besides, poverty has had its own ups and downs over the last eight years, according to Delavega's reports.
In 2010, the overall rate was 26.5 percent; in 2011, it was 27.2 percent; in 2012, it was 28.3 percent; in 2013, it was 27.7 percent; in 2014, it was 29.8 percent; in 2015, it dropped to 26.2 percent; in 2016, it was 26.9 percent; and in 2017, it was 24.6 percent.
A C Wharton was mayor most of those years, and the largest percentage drop, year to year, occurred during his administration.
Strickland took office in January 2016, which means during his first year, poverty actually increased by seven-tenths of a percentage point before dropping noticeably in 2017. Therefore, he can legitimately claim credit for a decrease of 8.5 percent instead of 17.4 percent.
In looking at poverty, "we have to be careful because there may be measuring errors we cannot control for," Delavega told me. "One important thing to observe is trends."
One encouraging number from Delavega's latest report was the poverty rate among African-Americans decreased to 28.9 percent in 2017 from 32.3 percent the previous year. That is an impressive drop of 10.5 percent.
And yet, all these numbers aside, poverty continues to be a destabilizing problem in our city and the cause of so many other ills. It is responsible for household dysfunction, neighborhood blight, lawlessness and toxic stress, particularly among young women with children who struggle every day just to provide food, shelter and normalcy for themselves and their kids.
People in poverty lead complicated lives that many who are not in their world can't understand. Those complications often mean doing what's necessary to survive, from petty stuff such as siphoning electrical service from a neighbor to far more serious crimes. 
None of this is meant to critically nitpick Mayor Strickland's treatment of poverty in his speech. The Memphis economy under his watch is getting better. Unemployment is at all-time lows and many of his proposals outlined Monday are promising.
They include the launch of the Memphis Community Catalyst Fund, which the mayor said would provide money for infrastructure improvements in various neighborhoods. "That can be anything from new sidewalks, new pedestrian crossings, new lighting," Strickland said.
The mayor also announced the rollout of Buy901, a searchable website where private individuals and businesses can easily find certified minority- and women-owned businesses that already do business with the city.
"Need a new roof or fence and want to hire a local or minority contractor? Great. Just visit Buy901.net and you'll be able to pick the same contractors we use," he said.
It was also telling that Strickland gave the speech in Whitehaven, a community that has long felt neglected by city government.
All of that, along with efforts to improve early childhood education and reduce crime, represent tangible things the Strickland administration can cite as the mayor launches his campaign for re-election this year.
But when it comes to poverty, the situation is much dicier. And numbers can never tell the complete story. We may no longer be the poorest big city in America. That dubious distinction belongs to Detroit.
But we are light-years away from even the slightest suggestion of mission accomplished.
---