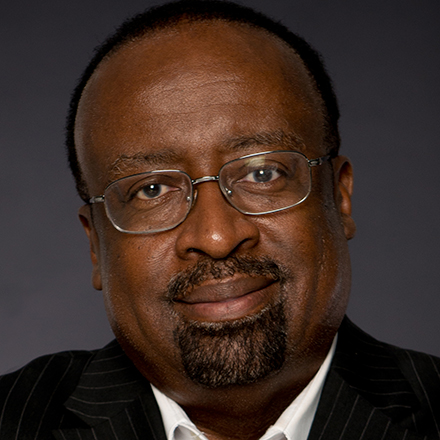 Otis Sanford
Otis Sanford holds the Hardin Chair of Excellence in Journalism and Strategic Media at the University of Memphis and is the political analyst and commentator for WATN Local 24. Contact him at 901-678-3669 or at o.sanford@memphis.edu. Follow him on Twitter @otissanford.
Lee seems well-positioned to break the 52-year trend of the governor's office alternating between the two major parties - or is he?
If you believe the polls, Republican Bill Lee is steamrolling toward victory in the Tennessee governor's race.
The president of a Franklin, Tenn.-based commercial and home services company that bears his name is looking to capitalize on the many advantages he has in his race against Democrat Karl Dean.
Those advantages include the fact that Tennessee is a decidedly red state that has not elected a Democrat to any statewide office since 2006.
In addition, Lee, who is making his first run for elected office, has gotten this far by portraying himself as a political outsider, which among conservative voters is seen as a plus in the era of Trump. Lee came from behind to win the GOP nomination for governor over three other candidates who have served in elected or appointed office for years and outspent him in the primary by millions of dollars.
Now, Lee's campaign is well-funded. He has already spent well over $5 million of his own money with nearly six weeks remaining before Election Day Nov. 6.
Most polls show Lee with a commanding lead over Dean, with margins ranging from 9 points to 20. The Real Clear Politics average of polls has Lee up by 13 points. 
Throw in the fact that his is the first name voters will see on the ballot, thanks to Republican control of the state legislature and therefore the election commission, and Lee seems well-positioned to succeed fellow Republican Bill Haslam and break a 52-year trend of the governor's office alternating between Democrats and Republicans.
Or is he?
In this volatile, anger-filled election year, candidates running under the Republican banner are unlikely to receive many crossover votes. In other words, Independents and people who traditionally lean Republican are more likely to vote for Democrats in 2018 than the other way around.
Lee figures to overcome that by the sheer number of conservative Republicans in Tennessee, along with the fact that he is a likeable candidate who has ingratiated himself with the electorate by opting not to run negative ads.
So an outcome that does not favor Lee will come down to whether a huge number of disgusted voters, who normally don't participate in mid-term elections, show up this year to make a statement.
Another determinant will be whether Lee's political views on healthcare, immigration and other issues turn off more voters than they attract. And whether Lee stumbles during any of his three scheduled debates with Dean, beginning next Tuesday at the University of Memphis.
Unlike GOP senatorial candidate Marsha Blackburn, Lee has sought to aggressively court Memphis and Shelby County voters. "My family is from here. My mom was born and raised in Memphis," Lee said in a campaign ad during the primary. "I want you to hear it from me. As governor, I'm not going to ignore this part of the state."
And yet, despite being way ahead in the polls, Lee remains largely unknown in these parts. And some of his views will be seen as a turnoff to most Memphis voters. For example, Lee opposes Medicaid expansion, emphatically telling The Tennessean newspaper, "Obamacare will not expand in Tennessee under my watch."
 He also strongly opposes in-state tuition for so-called Dreamers – immigrants who were brought to this country illegally as children. He calls the practice "unfair to American citizens, and it does not help address the problem of illegal immigration."
Dean, the former mayor of Nashville, supports Medicaid expansion and in-state tuition for immigrants, and has been hammering Lee on the campaign trail over those issues. Dean told The Tennessean that denying in-state tuition to Dreamers "is denying them access to opportunity."
Dean is banking on a massive turnout among traditional Democratic voters in Memphis to overcome Lee's advantages elsewhere across the state.
In the end, divergent political views may not be the deciding factor. Lee is a fresh face with a compelling life story. A businessman with no political baggage. His company reportedly has received nearly $14 million in state government contracts since 2012, but a company spokesman told The Tennessean Lee intends to cancel the contracts if elected.
The bottom-line question is, in an election year when most Republicans are on the defensive, will Lee's many advantages propel him to a place that seemed unlikely eight months ago – the governor's office?
---