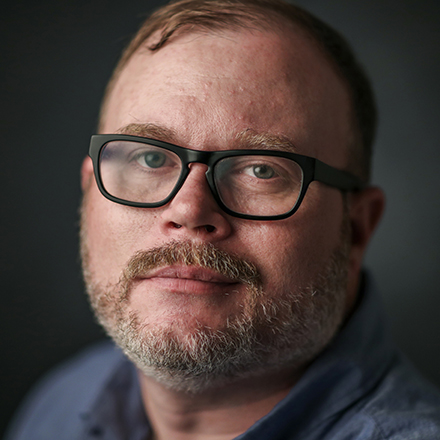 The Memphis 10: 'Tennessee values' in the Bredesen-Blackburn race, Brooks 'Outside,' Mark Edgar Stuart's new album, and more
A double-fistful of observations on the week in Memphis.
Welcome back to The Memphis 10, the only place where you'll find Marsha Blackburn and the Oblivians hanging out together.
1. Tennessee Talk
True confessions: A few times over the two years I wrote the "9:01" column at The Commercial Appeal, I wrote about Memphis/Nashville divisions and the limits to Tennessee state identity. A subtext, for me, was the "Tennessee Network" being applied to the paper, and I wondered whether some out-of-town editor or corporate overseer was ever reading and picking up what I was putting down.
A theme song: Joe Ely's "Tennessee's Not the State I'm In." Lyric: "So I walk the streets of Memphis/But I'll have you understand/That Tennessee's not the state I'm in."
If Tennessee lacks the kind of coherent identity common to geographically boxier states (I've lived in Arkansas and Minnesota, and both apply), in many ways Tennessee is the state we're in, and two stories this week serve as a reminder.
One was Memphis Mayor Jim Strickland touting the city (and maybe trying to court some business relocation) in Nashville.
The senatorial race between Democrat Phil Bredesen (a former Nashville mayor turned two-term governor) and Republican Marsha Blackburn (who represents a congressional district tucked between Jackson and Nashville) applies to us whether we want it or not, and as fraught as electoral politics is these days, as someone with a long avocational interest in them, I think the race is low-key fascinating.
Bredesen and Blackburn debated Tuesday night, and setting aside political ideology and policy, you could see a battle being waged over who's more Tennessee. Bredesen would seem to be on strong footing here. He's got a long list of in-state executive accomplishments to tout. Blackburn has served in Washington for 16 years.
But does Bredesen have "Tennessee values"?
This has been a thing. Our governor's race has been lousy with "Tennessee values." Memphis Congressman David Kustoff has run for his now foregone re-election touting "West Tennessee values."
Tuesday's post-debate included the spectacle of Republican National Committee chair Ronna Romney McDaniel, who is from Michigan, chastising Bredesen on social media for not having "Tennessee values."
Bredesen tried to prove he has "Tennessee values" by asserting that if he were elected and the Democrats were in power, he would not support current Senate Minority Leader Chuck Schumer, of New York, for Majority Leader.
I guess Schumer has New York values.
I don't know what any of this means -- ok, fine, I'm fluent enough in dog whistle to hazard a guess -- but the repetition of "Chuck Schumer" as a Tennessee election boogeyman reminded me of that 1980s salsa commercial: "New York City? … get a rope."
The truth, of course, is that however real the Nashville entitlement/Memphis resentment relationship is -- it's very real -- we increasingly have more in common with each other than with the rest of the state. "Memphis values" and "Nashville values" are probably closer to "New York values" than to "Tennessee values," whatever that's supposed to mean.
If Bredesen wins, it will be because of turnout in Memphis and Nashville, and from his perspective you have to wonder if running away from his party will come back to bite him.
Bredesen has a non-partisan case to make: I'm here to govern; my opponent's here to get on the cable shows. But he has a thin needle to thread as a Democrat in Tennessee. The calculation seems to be this: I'll win the moderate/establishment Republicans I need; Blackburn will win the Democrats for me. Will it work?
A longtime watcher of Tennessee politics, my former Memphis Flyer colleague Jackson Baker, is skeptical:
Bredesen says he won't vote for Chuck Schumer [as Senate Leader}. Bad omen. That denial-of-party-loyalty approach didn't work for Roy Herron in 2010, and it won't work this year, either.

— Jackson Baker (@jbaker7973) September 26, 2018
Our own columnist Michael Nelson sees Bredesen as more establishment Republican than Blackburn. I think that's true. Whether that works to Bredesen's advantage or keeps him from riding a blue wave will matter more than whether his "values" are fully "Tennessee."
2. Tattoos on This Town
Last week, I wrote about a quartet of new exhibits or installations at the Brooks Museum of Art this month. The final of the four began installation this past weekend, but not at the Brooks itself. The "Outings" project, the work of French artist Julien de Casabianca, is the latest in the "Brooks Outside" series and is bringing 21 images from Brooks-owned art works out of the museum and across the city, plastered on city walls from Downtown to Frayser to East Memphis to Soulsville.
Figures from Arkansas/Memphis painter Carroll Cloar can be found in a South Memphis doorway, on the side of a Broad Avenue gallery, and crossing the peeling paint of a building in Orange Mound. A little old lady from George Luks' The Fortune Teller battles graffiti in Crosstown. A young girl from William-Adolphe Bouguereau's At the Foot of the Cliff covers a warehouse on Crump Boulevard.
There are 17 human-scale images and four multi-story monumentals. A second monumental is going up as of this writing on the Masonic Temple at 154 G.E. Patterson Avenue. Two more will follow at 3177 Summer Avenue and, on Friday, at the Brooks itself. Soon after, you should be able to find the full list of locations on the Brooks site. Happy art hunting. Here are 10 I tracked down:
3. Up vs. Out
An obvious linkage in two stories from our City Hall/Memphis politics reporter Bill Dries this week: City Council approved de-annexations of Rocky Point and Southwind/Windyke.
Meanwhile, "local leaders formally kicked off construction Monday, Sept. 24, of the first two phases of the South City mixed-income mixed-use development" on the site of the former Foote Homes public housing development.  
These issues are complicated, but together they point to a shift from a period of sprawl to tightening the city's footprint and refocusing on its core neighborhoods. This is what the city's current comprehensive planning means by building the city up rather than out. There's so much more to do, but these seem like the right steps in that direction.
4. Indie Memphis Goes to 'Beale'
One of the real success stories in Memphis culture over the past couple of decades has been the evolution of the Indie Memphis Film Festival, which has grown from a makeshift coffee-shop happening to a year-round organization that puts on, by acclamation, one of the country's better smallish annual festivals. (Small relative to, say, Sundance or Toronto or New York.)
This year's lineup, released on Tuesday night, is deep and daring and will take some time to wade through. We will revisit in the near future.
But two things to say about the booking that's gotten the most attention so far: The Memphis debut of Moonlight director Barry Jenkins' new film, If Beale Street Could Talk, an adaptation of James Baldwin's 1974 novel.
First: Despite the title, it's not about Memphis. It's a Harlem-set love story. The reference is to a lyric from W.C. Handy's 1916 composition "Beale Street Blues."
Second: Who cares! Moonlight was a cinematic hat-trick. It was a hit of sorts, grossing seven times its production budget. It was named Best Picture by the film industry at the following year's Oscars. And many critics (including this part-timer) considered it a kind of masterpiece. That confluence is more rare than you might think. Jenkins' follow-up was always going to be an event, and man does this look great:
On second thought, though, maybe it is about Memphis. The film made its world premiere a few weeks ago in Toronto. Vox critic Alissa Wilkinson describes it as "lush" and "devastating," and points out this:
…  the film's epigraph quotes Baldwin saying, "Every black person born in America was born on Beale Street, born in the black neighborhood of some American city, whether in Jackson, Mississippi, or in Harlem, New York. Beale Street is our legacy."
5. Has '901' Jumped the Shark?
If Portland can put a bird on it, Memphis can slap "901" on it. It's a day. It's a column. (Ok, I had a hand in that one.) It's a soccer club. It's a choice. But last week was an eye-rolling reminder of one of the oddest claimants to this bit of local embrace: Confederate 901?
Please come up with something else, y'all. Dead-Enders Club of Memphis?
6. "Mad" Mark
I consider Mark Edgar Stuart's 2013 debut album Blues for Lou one of the very best Memphis music albums of the current decade. A debut album on the the doorstep of 40, from a longtime sideman stepping out as a singer-songwriter, informed by a cancer scare: It was an album full of purpose, but shockingly graceful and funny and gentle. (It also has probably my favorite song about my home state.)
Albums like that are often one-offs, but Stuart's 2015 follow-up, Trinity My Dear, was good enough to prove otherwise, confirming his easeful musicality and charm, and with a couple of songs that could stop you flat.
Stuart's new one, Mad at Love, is even better, I think. It's got a lilting looseness -- whether melancholy or contented -- that's reminiscent of Blues for Lou, and does he ever sound great when paired with a companionable female singer. (Kait Lawson and Susan Marshall among the guests.)
The national release, on Memphis' Madjack Records, is early next month, but the local release is Friday, September 28th. Stuart will play an album release show at 4 p.m. on Sunday, September 30th, at Railgarten.
7. Ed Meek's Ole Miss
Edwin Meek had a bad week. That's not the start of a nursery rhyme, but rather a messy thing that happened down the road in Oxford, a little beyond our metro but destination of the best day trip from Memphis, so we'll consider it local enough from time to time.
ICYMI: Meek, for whom the University of Mississippi's School of Journalism and New Media is named, made a social media post complaining about the atmosphere around campus late on a football game night. He disapprovingly included photos of two young black women wearing short dresses.
Racial animus, conscious or not, was felt by many, and amid the reaction, journalism faculty at Ole Miss asked for Meek's name to be removed from the school. Meek later apologized for his post and echoed their request.
For a stronger local connection, the person who came out the best in all of this was probably Mahoghany Jordan, one of the women whose photos Meek posted and, it so happens, a Memphian. She penned a strong, sure response for The Daily Mississippian.
I'm not a Mississippi native or Ole Miss grad, but I took a little extra interest in this because I interviewed Meek a few years ago for a Commercial Appeal story. (I would link it but an internet search can no longer locate it.)
The interview was about a coffee table book Meek had just published on James Meredith's 1962 admission to the university and the riots that ensued. Meek had documented it all as a 22-year-old recent graduate, and, he said, the experience had changed him.
It was also an interview more broadly about Meek's life journey against a backdrop of racism and social change in Mississippi.
Meek grew up in the same Mississippi county where Emmett Till -- the two were the same age -- was lynched. He remembered being in the courtroom during the subsequent trial, and admitted to coming to Ole Miss, like most of his peers, with racist attitudes.
"I never thought I would see the racial harmony I see in the student union now," Meek told me then. "Don't tell me we haven't come a long way. We still have a ways to go, but we sure have."
It was a good interview. It's still a good book. And Meek was right about both progress made and progress still needed.
Meek's journey took another turn last week, and while I suppose you could say Meek's instincts in his social media post were rooted in class rather than race, as he implied, I'm not sure how many would really reach that conclusion. I wouldn't.
It's a sad moment, but ultimately I think it's less about what's happened to Meek than about what's happened to us, about what's happened to Ole Miss. Which is that we, and it, have gotten better, if fitfully, partially, and without guarantee. All motion is relative. Perhaps at some point Meek moved away by standing still.
8. The Weekly Reader
Each week in this space, I'll recommend some reads beyond the walls of The Daily Memphian.
Sports Illustrated has taken note of the Penny Hardaway fervor in Memphis, with some quotes from our own Geoff Calkins.
Sixteen-year-old Memphis golf sensation Rachel Heck helped lead the U.S. team to a Junior Ryder Cup win in France this week. Before that she completed her second major.
We're still a good ways away from Hamilton debuting in Memphis, but for anticipation's sake, this is a fun piece from a friend in Minneapolis, who interviews his tween niece and nephew about the musical.
Slate has a compelling piece about "why white Americans have such a hard time picturing a black middle-class neighborhood."
Summer has passed and with it the homegrown tomato. The Bitter Southerner investigates this symbol of summer in all of its glory and real-world complexity.
9. Out on the Weekend
It's a busy weekend in Memphis. In addition to the aforementioned Mark Edgar Stuart release show at Railgarten, the Brooks culminates its "Outings" project on Friday (see above) and Gonerfest brings four days of madness to venues across Midtown (see below).  Lake Street Dive hits the Levitt Shell stage and the Orpheum/Halloran Centre has the look of an accidental 1980s/1990s movie shoot.
But we have to be partial this week: We're throwing ourselves a party, and you are all invited.
The Daily Memphian is having a launch party this Friday, September 28th, in the Overton Square Courtyard. It's 5:30 p.m.-8:30 p.m. and free. We'll have live music, cool treats (of varying sorts) from Memphis Made and MEMPops, and Daily Memphian swag. Come meet the staff and hang out.
10. The Final Number
The blues roots of modern American popular music are pretty well understood. The blues had a baby and they named it rock and roll. Rock and roll was the fruit of a "great wedding ceremony" between blues and country.
The presence of gospel just beneath the surface of the mid-20th-century music explosion is probably still underexplored. Elvis Presley was influenced by gospel, both the white country gospel he consumed directly and the black gospel he sought out on the sly. Soul music was basically the result of artists such as Sam Cooke and Ray Charles secularizing gospel songs.
The father of black gospel, himself blues-rooted, was Thomas Dorsey. One of his most stirring songs is "I'm Going to Live the Life I Sing About in My Song," a promise of religious fidelity, in or out of the pulpit.
Memphis garage/punk band the Oblivians, with Greg Cartwright on lead vocals, recorded the song, shortening the title to "Live the Life," for their 1997 album … Play 9 Songs With Mr. Quintron. Lyrically, they play it straight, reach for that gospel feeling, but in the context of their "your songs," it's a different search for symmetry between art and artist. It suggests hedonism rather than piety. They take Dorsey's Sunday morning and roll it back into Saturday night.
The album in question is short (27 minutes), wild, and I guess this is where I'm supposed to say that it's not for all tastes, except that few if any things are. It might be the most exciting Memphis rock record of the past few decades. The Oblivians close the Friday night lineup at this year's annual Gonerfest.
---