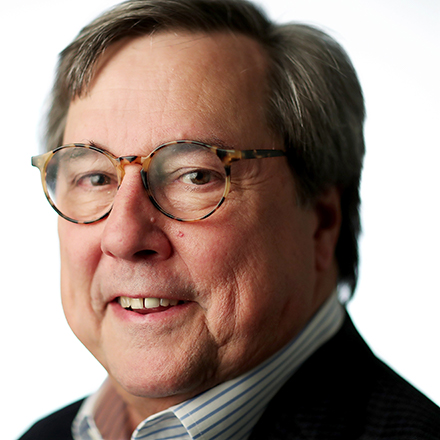 Dan Conaway
Dan Conaway is in a relationship with his city. A communication strategist, freelance writer, and author of "I'm a Memphian," he can be reached at dan@wakesomebodyup.com.
Conaway: If you want to help, then help
Recently, the Memphis City Council denied, yet again, a reasoned, justifiable request for a rate increase from the Memphis Light, Gas and Water Division spread over five years. The increase was for much needed updates to our utility's stretched and strained infrastructure across the city.
Awash in condescending crocodile tears and referencing the 25 percent or so of our population in poverty, the council said they couldn't ask the poor to pay more, and slapped a one-year Band-Aid on the problem, gutlessly punting any real utility infrastructure solution past city elections in October.
And yet they voted to give the developers of Union Row $50 million to build a parking garage.
Recently, Memphis Mayor Jim Strickland identified eight areas of the city most in need of help and encouragement, and opened the city's purse by offering $2 million a year in incentives to finance improvement in those areas.
And yet he and the council gave away a chunk of Civic Center Plaza and about $68 million in incentives to a New York hotel company, and $10 million to $15 million for a riverfront facelift, and $30 million to $40 million for whatever at the Fairgrounds, and a couple hundred million dollars on a Memphis Cook Convention Center do-over.
And just two weeks ago, serious strings were pulled and $34 million or so was delivered to FedEx Logistics to convert the Gibson plant into a new headquarters.
So, if you're keeping count so far, that total is pushing $400 million in incentives, tax abatement and tax income – committed to-date and counting – across about six or eight city blocks, the civic center, the riverfront and the Fairgrounds.
The rest of the city gets all of $2 million to get people excited, and the city-owned utility gets nothing for long-range infrastructure improvement – nothing. Meanwhile, Union Row will involve some billion-dollars' worth of new construction over the next few years, St. Jude Children's Research Hospital will essentially build a new town in the Pinch, and FedEx, the Orgels and the Carlisles are taking things south of Beale up several notches. All of those people, and everybody else, will want their lights to work and their toilets to flush.
The odds are at least 200 to 1 – or, if you prefer, $400 million to $2 million – that the poor and everybody else will have a tough time believing that the city council is sweating the utility rate increase. The council thinks that bit of theater in denying the increase will play well with voters they need to impress while the really big money incentives play well with the developers, businesses and tourism they want to attract.
I should now point out that I'm a big fan of the big, bold and beautiful ideas that are taking shape or about to in Memphis … well, most of them anyway. And I understand most of the creative alphabet soup that will finance them … well, most of it anyway. We have TIFed (tax increment financing), TDZed (tourist development zone), and PILOTed (payment-in-lieu-of-tax) our way into this century, and appear to be setting a pace that will get us back in the race among cities for the new and cool stuff. But not if we leave most of the city behind. Not if we sacrifice soul for slick.
If we really want to help the poor with their utilities, then help the poor with their utilities. Subsidies. Sliding scales. Credits. This city already pays less for light, gas and water than any other in Tennessee, and less than most cities in the country … and we own the store.
 If we really want to help revitalize those eight areas of the city, then put serious money out there for incentives. Reserve some of the creative energy we found in the manipulation and massaging of TIFs, TDZs and PILOTS for the showy bits to fire up folks in the city core and its neighborhoods.
While poor, we are the most giving city in the United States. If we want to change the first part, we can't just give our encouragement, our incentives and our money to those who don't need it.
I'm a Memphian, and we're too close to the bottom to wait for things to trickle down.
---