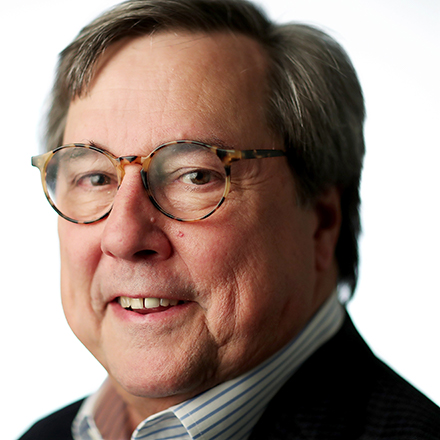 Dan Conaway
Dan Conaway is in a relationship with his city. A communication strategist, freelance writer, and author of "I'm a Memphian," he can be reached at dan@wakesomebodyup.com.
Conaway: Vouching for innovation, not vouchers
So here we go again.
Instead of dealing with the problem of underfunded public education and uninspired solutions, our new governor and leaders in our legislature are about to – sigh, again – try and pack the problem up and send it off to the leafy shade of private schools. They'll stuff vouchers for about $7,000 of yours and my money in each lunchbox – the allocation per student – to make sure those private schools don't suffer, bless their hearts.
They would take the money and support out of the suffering public school system despite the fact that the two largest public schools districts in Tennessee – Shelby County Schools and Metropolitan Nashville Public Schools – are suing the state for failing to provide funding for the constitutional obligation of  "free, adequate, and equitable education" for our children. Even after the Machiavellian machinations of former governor Bill Haslam to kill that litigation, the suit is ongoing.
They would take that money and support away despite the rejection of vouchers as a viable solution year after year. Even our own state Sen. Brian Kelsey – Tennessee's No. 1 cheerleader for private school vouchers – hung up his pompoms last year saying he wouldn't bring it up again.
They would take that money and support away from the fledgling public-school systems in Kelsey's territory, our suburbs, despite being the same legislature that birthed those systems with their opposition to Memphis and Shelby County's school consolidation.
They would take that money and support away from the valiant efforts of those forming partnerships to address the challenges of public education today in urban areas – working on ideas that aren't just promising; they're working.
They're working at Maxine Smith STEAM Academy (Science, Technology, Engineering, Arts and Math) in close cooperation with Christian Brothers University faculty and students. They're working at the new Crosstown High with the groundbreaking XQ network, and in the T-STEM (Transportation, Science, Technology, Engineering and Math) program at East in partnership with the University of Memphis. They're working all across the system as dedicated educators and aware civic and business leaders combine efforts to raise our children by raising the level of public education.       
As a matter of fact, they've been working where I went to school since I was there, and they're about to work some more.
So, just like I did 60 years ago, let's put on our slick yellow rain jacket, our white vinyl belt with that swell cross-shoulder strap, our white pith helmet, and pick up our pole with its red flag, and stand up.
Vouchers won't cross here. Not on our watch.
I was a crossing guard at Memphis State Training School, and I can't tell you how cool it was to be able to make college kids stop until you let them cross. We had at least one student teacher in every classroom, and everything new was tried in those classrooms first. We were part of a college campus, and we were a laboratory for education.
Training School became Campus School, and just last week, it was announced that Campus School would be a feeder to a new school. The University of Memphis and Shelby County Schools will open University Middle for grades six to eight this fall in the long-closed buildings of St. Anne Catholic School on Highland at Spottswood.
The public school laboratory grows and the experiments continue. They must be fully supported.
Private education is not intended for, or designed for, every child. Public education must be. Private education is not a right. Public education is, and if we decide to give up on it, to turn some of it over to the private sector and abandon the rest to mediocrity and indifference, we have abandoned our responsibility to the future.
I'm a Memphian, and I vouch for Training School.
---