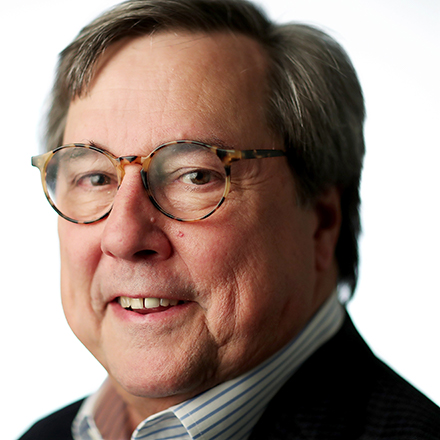 Dan Conaway
Dan Conaway is in a relationship with his city. A communication strategist, freelance writer, and author of "I'm a Memphian," he can be reached at dan@wakesomebodyup.com.
Conaway: Kings of this wild frontier
This being Memphis' bicentennial year, I've decided to dig around in my past columns a bit and find a few about some of our more interesting characters – some you don't hear much about anymore – and tell those stories again over the course of this year.
Here's one from our very beginning:
Marcus Winchester was the son of one of our founders, and he was our city's first mayor, first postmaster and the proprietor of our very first store. He was also the agent for something called the Rice Tract, two adjoining 5,000-acre parcels on the Fourth Chickasaw Bluff acquired by Andrew Jackson, John Overton and the Winchester family. That land would become Memphis, a city laid out by Jackson, Overton and Gen. James Winchester in 1819 as a business venture.
Through various sources, a story of that venture emerges. The land, although part of the Chickasaw Nation, was originally sold to John Rice for 5 cents an acre. By the time Winchester bought out Jackson, it was up to $8 an acre. Before a new city could be promoted, a presidential commission was formed to deal with the Indians. Guess who headed that commission? James Winchester. And Andy Jackson represented Tennessee. And an ex-governor and Jackson buddy, Isaac Shelby – as in County – was on it, too. At about 4.5 cents apiece, around 99.5 percent below market value, the pressured Chickasaw ended up ceding almost 7 million acres and agreed to move south of the Tennessee-Mississippi border.
The very first politically wired, insider Memphis land grab was a done deal.
Gen. Winchester was a bit of a romantic and classicist. Bit of an adman, too. He would name the city Memphis, promoting the Mississippi as the American Nile and the new city as a future commercial and cultural center like ancient Memphis. Cities weren't the only things he named that way. Marcus' brothers and sisters were named Brutus, Selina, Lucilius, Almire, Napoleon and – my favorite – Valerius Publicola.
Very first thing, he put his son in charge of selling the city and Marcus set up shop on what is now the southeast corner of Jackson and Front. An MLGW power station stands there now and a plaque used to tell you about Marcus. Alas, since I first wrote about the original Winchesters, someone has beheaded the plaque. The last line – as is the case with many of the remaining and intact historical markers around town I encourage you to read – revealed something very cool I don't believe is widely known.
Seems Marcus is the one who got Davy Crockett to run for Congress. Can't you just hear that conversation around the store's cracker barrel?
"You know, Mark, I was raised in the woods and know ev'ry tree. Kilt me a b'ar when I was only three. What's left?"
"Run for Congress. If you pull it off, I'll sell a barge load of those hats and you'll get a song, maybe even a TV series."
Four terms later, after losing his seat, Crockett delivered a great parting line to the House, and this is a real quote, "You can all go to hell, I will go to Texas."
The rest, as they say, is history – and until Shane Battier made that game winner for the Grizzlies in game one of the 2011 NBA playoffs, heroes leading a bunch of Tennesseans haven't fared too well in San Antonio.
I'm a Memphian, and there are signs that some very interesting people have passed this way.
---