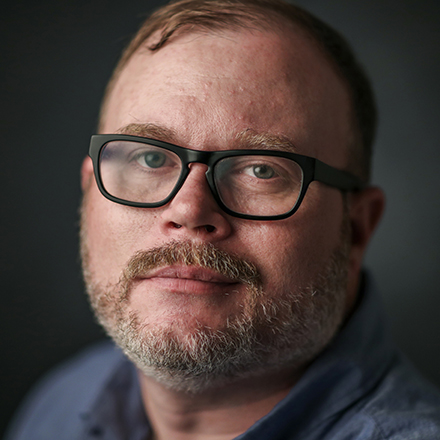 The Memphis 10: Time for change at Tom Lee Park
A double-fistful of observations on the week in Memphis
With Grizzlies season winding down, I'm going to take one more stab at making this a weekly column. Given the hiatus, this Memphis 10 return will sometimes reach a little beyond news and nuggets from the past week. 
1. Time for change at Tom Lee Park
If you go down to the river today, you may find the detritus left behind as high waters recede, a new shoreline of driftwood and plastic bottles, the river eternal and unwelcome modern invader commingling.
Even on a cool early spring morning, you'll find people walking, biking, scooting, and trailing leashed four-legged pals as waters lap gently alongside them. You'll see this from the high southern peak of the Big River Crossing pedestrian bridge to the northern tip of Mud Island's Greenbelt Park, where the Mississippi and the Wolf meet.
Along the way, on one recent morning, curiosity seekers were checking out models and sketches of an aspirational riverfront-to-be at Beale Street Landing. Kids swung at the new River Garden park and men angled for catfish from the banks of Greenbelt Park, where nuns noshed nearby at a picnic table, four to a side. There was a Coast Guard craft from Kankakee, Illinois, docked in Wolf River Harbor and tourists musing about the riverboats at the base of a mostly submerged Cobblestone Landing.
The Memphis side of the Mississippi will grow busier still as the weather continues to warm and waters continue to pull further back from the bluff. The river today, at least at the doorstep of Downtown, is a diverse gathering place, more than it's been in living memory, and it's on the verge of becoming much more of one, more than just twice a year. If only we'll let it.
I often bike around Downtown on weekend mornings, where the recently completed River Line now allows you to track the full expanse of the Downtown stretch of riverfront on two wheels (or two feet), and the Big River Crossing allows you to do just that – cross it.
A couple of recent rides along the empty expanse of Tom Lee Park and through the ghostly shell of Mud Island underscored what I already knew and felt: While not at all abandoned, our riverfront remains an underused major resource. And it's way past time for that to change.
For decades now we've treated Tom Lee Park – 30 precious acres linking the heart of Downtown to the Mississippi River – as a kind of Liberty Bowl West: a venue to be fully used a few  days each May, whose primary purpose otherwise is simply to remain ready for this use. It's been a de facto fairgrounds, with Beale Street Music Fest and the Memphis in May World Championship Barbecue Contest as the fair.
Making this unadorned field an actual park, a more inviting public space every day for everyday Memphians, will not only make Downtown a better place to play year-round, but a more attractive place to live and work. And that will have a catalytic impact, economic and otherwise.
As important as redesigning the park – or, honestly, designing one to begin with – will be increasing access: limiting and slowing down vehicular traffic on Riverside Drive that separates park from bluff. Blending one into the other with more and more accessible connections.
If forced to choose between that enhanced everyday use and treating Tom Lee Park only as a festival venue eight days a year, the former should be the choice. The good news, of course, is that this choice doesn't seem to be necessary.
As the Memphis River Parks Partnership and Memphis in May head into a mediation, one hopes a plan so close to the finish line – mere months away from the beginning of work – doesn't get sidetracked.
The Memphis River Parks plan for Tom Lee Park isn't precisely what any of us would draw up. It's not even, I'm sure, what its planners would propose without the need to account for these two annual festivals.
The three big fields in the proposed design are a response to Music Fest's need for three big stages. They'll also be spaces for kites and picnics and soccer games and other smaller-scale events.
The open-air "center court" pavilion will serve the needs of both Music Fest and BBQ Fest, but provide a shaded structure for some year-round programming and activity.
The general effect, as presented, seems to this single citizen more engaging without being overly developed. Ecologically sensitive. A vast improvement on the empty field there today.
These compromises will have to go both ways. Can Music Fest and BBQ Fest still exist in a new Tom Lee Park? Involved parties may see this somewhat differently, but the answer seems to be essentially yes. Will these events have to reinvent themselves at least a little bit, to bend to the park after decades of having the park bend almost wholly to serve these events? Probably so.
Given the impetus to rethink themselves, Music Fest and BBQ Fest could re-emerge as something slightly different and quite possibly better. Necessity can be the mother of invention. Change can get the blood pumping.   
Any significant change to a major public asset deserves a full vetting, of course. But resistance can often be reflexive. There's too much an urge to say "no" in a city that already has too much yesterday. Examples of ambitious changes well-wrought are now abundant: AutoZone Park and FedExForum, Shelby Farms Park and Crosstown Concourse. Tom Lee Park can and should be next on that list.
As for the Memphis in May events: I've enjoyed both festivals many times and hope to continue to do so, but the idea that they're some kind of sacrosanct equal partners in reimagining a city's major riverfront park will seem more odd the further you get from it.
2. Meanwhile, up the bluff
While the future of Tom Lee Park is at the center of a wider riverfront development, work is ongoing back and to the left (Kevin Costner voice) at the Fourth Bluff, where visiting urban planners have been touring this week, as Bill Dries and Elle Perry report.
Somewhat unique in this riverfront matrix is the Cossitt Library, which provides a free-to-enter, indoor public space within a grid of mostly outdoor spaces and private businesses.
The overhaul at the Cossitt has taken longer to get off the ground than initially suggested – as most things tend to – but seems to be approaching.
While it can get pretty oppressive in July and August, Memphis has a fairly temperate climate and the city probably hasn't taken advantage of that enough. That's been changing in recent years with more biking/hiking trails, park and greenspace development, and indoor/outdoor restaurants and venues. But sometimes you do want to get inside. In addition to evolving like all libraries to serving the needs of its normal users, Cossitt has a chance to play a bigger role in the life of a more vibrant riverfront.
Bill talks to Cossitt manager Shamichael Hallman and others about the library's future. Hallman hints at the hope that, somewhere down the line, a renewed focus on the modern addition at the Cossitt will spark interest in the more expensive and complicated task of repurposing the long-closed-off older section of the building. I was able to tour it a couple of years ago, and given its character and perch overlooking the river, it might be Memphis' most underrated candidate for adaptive reuse.  
3. Unsolicited advice for the Memphis Sports Hall of Fame
Clay Bailey has a story on Sunday about the coming Memphis Sports Hall of Fame seeking nominations for its inaugural class.
I'm not here to offer specific suggestions. I'll leave that to Clay and Geoff Calkins and Don Wade. I'm just a Grizzlies guy, but even though the Grizz are and will likely remain the only truly major league franchise in Memphis history, they probably shouldn't have anyone in the first class. The most important Grizzlies players in franchise history are all still active (or at least not officially retired). I don't think Shane Battier is first-class worthy. Then again, maybe that depends on how deep that first class is, which brings me to my one piece of advice: Don't overdo it.
I've reported on and taken an interest in the Memphis Music Hall of Fame over the years. They put 25 into their inaugural class in 2012, and it was too many. Seven years later, they haven't exhausted worthy nominees, but the fall-off from year one onward was probably a little too steep. It sounds like the sports iteration will likely follow suit with a similarly large inaugural group. But I'd keep the first class a little more exclusive – say, 12? – and give the annual induction process more longevity.
4. Happy birthday E.P.
Former Tiger hoops star, longtime NBA player, current Grizzlies executive/broadcaster/minority owner, arts lover and leader, and all-around community pillar Elliot Perry turned 50 yesterday.
Join us in wishing @eperry328 a Happy Birthday! Thank you for all the inspiration you provide! pic.twitter.com/cVM7KeNtbN

— Memphis Grizzlies (@memgrizz) March 28, 2019
This gives me an excuse to re-up, one last time, a story I wrote last month on an incredible exhibit of African-American art that Perry, drawing from his personal collection, put up in an unlikely place: the Grizzlies' players' lounge.
Elliot Perry is one of the Memphians I most admire. He came from a different background than I did. Perry's from North Memphis. I grew up in small towns in Arkansas. But what I recognize in Perry is the aspiration not for success but for knowledge, for culture, for being interested in the world, and enthusiastic about things you maybe weren't expected to know or care about. Perry's intense interest in art is not an obvious byproduct of his background or his professional success. It's individual. He found something that spoke to him and pursued it. As Mike Conley says in the story, even if you don't care about art, it's still an example for living.
5. Let's talk about food
Earlier this month, I published my third "Food Fight" column, a search for a go-to club sandwich Downtown. I've since promised food editor Jennifer Biggs that I'll knock one of these out every few weeks, so I'm due. I've got a few ideas, but am looking for suggestions.
Speaking of Jennifer, she had me and colleague Jared Boyd on her "Destination: Delicious" podcast this week to discuss important snack-chip-related matters. As a native Arkansan, the state that (insists it) invented cheese dip, it was only right. A day or so later, on "The Geoff Calkins Show," I was diabolically baited into proclaiming barbecue nachos overrated. (I blame Geoff, for asking some question that put nachos on the same tier as ribs and pork shoulder sandwiches.)
Destination: Delicious Podcast
Fellow Daily Memphians Chris Herrington and Jared Boyd talk chips, dips and a little this and that with Jennifer Biggs.
Listen on the OAM Network, Spotify, Stitcher and iTunes.
I mention these food-related podcast/radio moments because each inspired listener suggestions that deserve a broader airing. In relation to the first, a listener suggested that yellow Pancho's cheese dip and Cool Ranch Doritos are a union of culinary perfection. Pro tip or overkill? I'm skeptical.
On the latter, a listener said that the way to go with barbecue nachos is to change the corn chips for French fries. I think this probably depends on the quality of the fries, but if the cheese gets an upgrade (my real nachos criticism) then that's basically … Memphis barbecue poutine? Sign me up.
Speaking of "Destination: Delicious," check out the podcasts if you haven't already. JB was slumming this week with me and Jared, but she's been having great guests, including, recently, Cam Razavi, the executive chef at Restaurant Iris, and Mac Edwards at Caritas Village, where I had maybe my best meal of March. (A lunch special of pork sirloin with creole sauce, smoked mashed potatoes and broccoli casserole.)
Road trip?: Highly recommend this recent food/travel piece from The Bitter Southerner about gas-station food in the Mississippi Delta.
6. Urban studies
These two pieces are from last month rather than from the past week, but are so relevant to thinking about Memphis that they warrant delayed highlighting.
Brookings has a piece about the role of migration patterns in forging black majority cities, of which it cites Detroit, Baltimore and Memphis as primary examples. Among other things, this article divides majority-black cities into four typologies based on whether black populations have increased or decreased and whether non-black populations have increased or decreased. The Memphis categorization is probably uncomfortable for many:
How did America's black-majority cities become black-majority in the first place? Mostly due to "White Flight," new research shows https://t.co/BmKK8lZgWz pic.twitter.com/4482j0y235

— Brookings (@BrookingsInst) March 1, 2019
There's a lot more there, including this:
"This reversal of sorts of blacks' mass exodus from the South (dubbed the "New Great Migration") led to gains in black population for some large Southern cities such as Memphis, and little net gain for others experiencing rapid suburbanization, such as Atlanta. Nevertheless, the wider metropolitan effect of the New Great Migration on the South meant that suburbs of both Memphis and Atlanta alike saw increases in black population.…"
Speaking of Atlanta, here's an interesting and perhaps locally relevant story from Bloomberg about the differing fortunes of black transplants and black locals in that city.
7. Review of the week: "American Haiku: The Woodcuts of Ted Faiers" at the Brooks Museum of Art
Late last month, just under the wire, I made it down to the Brooks to see the "Georgia O'Keeffe: Visions of Hawai'i" exhibition. O'Keeffe is one of the biggest names in American art, but I left that day more engaged by the exhibit in the next room over, from a Memphis artist, the late Ted Faiers.
When Brooks director Emily Ballew Neff took command of the museum a few years ago, she told me in an interview that one thing she wanted the Brooks to do was to make Memphians more aware of their homegrown artists. The museum devoted a special gallery to the paintings of the late Carroll Cloar and another to alternating displays from photographers Ernest Withers and William Eggleston. (Look out for a baseball-themed Withers exhibit coming soon.)
The Faiers exhibit, on display through May 12, fits the mission as well. Faiers, who died in 1985, taught at the Memphis College of Art for 30 years and was a key figure in the emergence of modern and contemporary art in Memphis. These works, mostly from the 1950s and 1960s, deal with local culture, national culture and politics, social commentary, and abstracted Southern landscapes ("Delta Summer," "Cypress Swamp") with color and wit. The exhibit's title, a reference to the "simplicity, intensity, and directness" of the work, is drawn from a particularly cutting piece from 1966, one that has grown no less resonant half a century later. Beneath an existentially stricken figure, these words: "Maybe you think you can't afford a Pontiac Catalina because you haven't priced one lately."
8. The weekly reader
The most interesting local piece I've come across this week outside the digital walls of The Daily Memphian is this introspective piece at MLK50.com from University of Memphis law professor Daniel Kiel on the subject of school choice, inspired by the recent push for a voucher program.
Like Kiel, as he implies in the piece, I'm a Memphis parent who sends his kids to public schools but also utilizes the elements of choice embedded in the system, a system that, as Kiel acknowledges and explores, offers its own complicity with problems of equity and privilege.
As a practical matter, I'd imagine that limiting or certainly ending these avenues of choice would send more families into private schools, which wouldn't be good for the public system. I don't have the answers, but introspection is healthy, if not, as Kiel says, absolving. This is a good read.
9. Out on the weekend
As a devotee of the big-screen, in-theater filmgoing experience, I've been heartened to see options expand beyond each week's new releases. With two kids and a basketball game to go to it seems like every other night, it's hard to get out, but in recent months I've seen "Singin' in the Rain" at the Orpheum and the screwball classic "The Awful Truth" at an Indie Memphis screening at Studio on the Square. The Indie Memphis weekly specialty screenings series has been great, and I'm really looking forward to the artier series about to launch at Crosstown's new theater.
What I haven't done, yet, is take advantage of the anniversary-oriented "classic" screenings that have been popping up at Malco's various theaters. Maybe that changes this weekend. "Wax on, wax off" remains my go-to defense strategy whenever my 9-year-old brings his taekwondo lessons home. We've watched "The Karate Kid" at home. But maybe this weekend we should take the opportunity for some crane kick consultation back on the big screen? Daniel-san and Mr. Miyagi will ply their trade at Malco's Paradiso and Collierville locations at 1 p.m. Sunday. I wrote about that, among other things, in this week's Weekly Memphian event guide, where Elle Perry, Abigail Warren and Michelle Corbet also have some weekend suggestions.  
10. The final number
Memphis music great Alex Chilton died nine years ago this month in his adopted home of New Orleans. As his work has settled into our collective memory, he's less a contested figure than a varied one.
Some associate Chilton with his hitmaking '60s Memphis band, the Box Tops. Some, more now, probably, with his subgenre-launching '70s Memphis cult band, Big Star. Some smaller number may think of his initial post-Big Star phase as a hands-on godfather of the Memphis punk and alternative scenes. Maybe for others he's primarily a hand-me-down, the mysterious guy the Replacements salute on their made-in-Memphis anthem that carries his name.
Less explored, still, are the musical backstreets and personal byways Chilton followed as a solo artist in the 1980s and beyond. This period of Chilton's career gets a nice new spotlight on the compilation "From Memphis to New Orleans," which was released last month on the well-distributed indie label Bar/None.
This new comp doesn't quite replace the previous solo Chilton standard bearer, Rhino's well-worth-seeking-out "19 Years: An Alex Chilton Collection," but instead functions as a useful companion. Of the 34 songs across the two collections, only five are repeats, with "19 Years" roping in some late Big Star and "From Memphis to New Orleans" going deeper into Chilton's next decade-plus.
Among the gems rescued from the margins of record-collector ephemera: 1986's "Underclass," the second cut from a three-song EP tucked in-between albums "Feudalist Tarts" and "High Priest."
Blending hometown blues and soul into a ramshackle rock and roll all his own, Chilton has thumb-your-nose fun with his own coulda-been-a-contender status: "People think that I'm a rich musician/But no, that isn't my condition/Let me just describe my position/It's way down, it's all the way down."
---