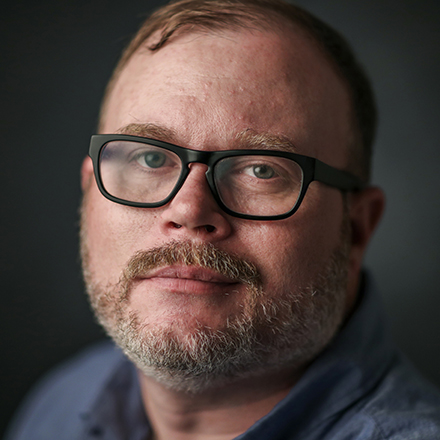 The Memphis 10: Memphis 3.0, Mud Island, 'You Look Like' and more
A double-fistful of observations on the week in Memphis
This week: Johnny Football says farewell, Memphis comedy gets a showcase, and the city's future is as contested as ever.
1. Gentrification, cherry blossoms, and Memphis 3.0
Last weekend, a Twitter thread by Nashville journalist Betsy Phillips struck a chord, and not just in Nashville or here on the western end of the state. It started like this:
The problem as I see it is that the cherry trees are emblematic of a lot of what is making Nashville unhappy. Over and over, we're supposed to give up things we can enjoy for free so that we can have the "economic impact" of whatever necessitates the destruction of the free

— "Betsy Phillips" (@AuntB) March 30, 2019
Phillips was reacting to the story that the city was going to cut down 10 cherry trees to make room for a temporary outdoor stage for the NFL Draft, which will be held in Nashville later this month.
I'll confess to being confused as to why this was necessary (Nashville's not that crowded, right? Maybe put the stage somewhere else?) but also not caring quite enough about the specifics to read too deeply on the roots (ahem) of the tree drama.
It was also tempting to make a "we take down Confederate statues, they take down trees" crack, but we all know that wouldn't really be fair.
As Phillips indicates, then goes on to explore, the tree drama was both as real as the trees themselves and also a kind of emblem of the cost of "growth" in the so-called "it city."
Nashville's problems aren't Memphis', at least not yet. And that's worth remembering.
If Nashville is growing faster than it can manage, getting too crowded and too expensive and losing too much of its older sense of self in the process, Memphis is barely growing at all.
We need the growth. But Nashville presents a lesson that growth – and especially "development" – isn't always a good thing. How much do things touted as benefiting a city actually benefit the people living in it?
These questions should be ever-present, but the answers can be elusive, particularly in a city in Memphis' place on the growth trajectory rather than Nashville's.
Last week, I led this column with discussion of the contested future of Tom Lee Park on the Memphis riverfront. Over the past week, I've seen the debate over Tom Lee Park likened, at least a couple of times, to the past (?) squabbles over Memphis Zoo parking in Overton Park. In both instances, the comparison framed zoo encroachment into Overton Park green space as a bad thing. But the applications of this comparison were exact opposites.
In one formulation, Memphis in May was the bad guy, a pay-to-play entity complicating improvements in a riverfront park that would be free for all citizens year-round. In another formulation, the redevelopment of the park itself was the culprit, its supporters accused of "paving paradise."
Good and bad in these matters are subject to perspective, and rarely clear.
This can also be applied to recent agonizing over the Memphis 3.0 land use and development plan.
Last week, Bill Dries wrote about some opposition to the plan from activists in the New Chicago neighborhood of North Memphis, who used terms like "gentrification" (always at issue, usually symbolizing "something bad," and rarely clear) and "genocide" (I mean, c'mon).
These specific objections seemed pretty overheated and overly generalized relative to the actual application of the 3.0 plan. But the sense of development activity in places like Downtown, Midtown and East Memphis being a stark contrast to relative neglect in surrounding neighborhoods is real and meaningful. Citizens' fears that they are being displaced and priced out should always inform how a city approaches change.
I don't have the answers (I'll stick to kickboxing and hanging with your daughter), but I'd encourage anyone to click and read all of Phillips' thread. Incidentally, it concludes with a passing paean to a beautiful riverfront and parks "available to everyone."
2. Mud Island, now and future
Last week, in writing about Tom Lee Park, I mentioned in passing the ghostly shell of Mud Island Park, which seems likely to be the toughest nut of riverfront development to crack.
Since then, Mud Island's been back in the news, a couple of times.
Last week, Bill Dries wrote of Mayor Jim Strickland renewing the city's interest in a "freshwater institute" at Mud Island, though this time without mention of the aquarium that seemed a too-ambitious component of a set of riverfront proposals presented a couple of years ago.
This week, Elle Perry reports on some low-key but still needed freshening up the park will get for the spring and summer, which will include swingsets, new lighting, a field of sunflowers, and a large "MEMPHIS" sign at the southern end.
The former seems like a good idea, though beyond the poetically appropriate doesn't seem to be something that would have to be on Mud Island. Perhaps the footprint of such an endeavor would be small enough to not preclude other, more public uses? The latter is about keeping the park viable while waiting for its real future, whatever that might be, to manifest.
Whatever the future brings to Mud Island Park, here are three things I'd like to see:
Update the amphitheater: The amphitheater on Mud Island was and remains a good idea. It's just become outdated. Three days in May shouldn't be the only time we have significant outdoor concerts on the river. Rescuing this good idea should be a key component of any future Mud Island Park endeavors.
Honor the river: This doesn't have to mean the still-existing scale-model river wading trail or Mississippi River museum, though I think both could well be worth preserving. And it doesn't have to mean the suggested freshwater institute, though that might be a good idea. It just means that Mud Island should remain a river park rather than an attraction that happens to be on the river. Mud Island's stagnation over time was probably more a failure of execution than general concept.
Reduce the concrete: Part of that failure of execution was probably overbuilding, and treating Mud Island like a destination attraction rather than a component of a continuous, mostly outdoors, mostly free riverfront park system. Make it feel more like a park, and more connected – literally and stylistically – to Tom Lee and Greenbelt Parks.
Semi-related read: Bill Dries did the heavy lifting, but I contributed to this Mississippi River story from the beginning of the week, part of an ongoing series of bicentennial stories we'll be publishing through the rest of the year.
3. Review of the week: "You Look Like"
A made-in-Memphis comedy series from Craig Brewer's BR2 production company, "You Look Like" is in week three of a 10-week, 10-episode run. Brewer and longtime collaborator Erin Freeman are executive producers, with familiar Memphis filmmaking names among the credits (Morgan Jon Fox, Edward Valibus, Sarah Fleming).
It's also a collaboration with Memphis comedy-scene figures such as Katrina Coleman and Tommy Oler.
An extension of a recurring live comedy show at Midtown Memphis' P&H Cafe (1532 Madison Ave.), each episode – about 10 minutes long – features four stand-up comics doing one-on-one battle, tournament-style, with two winners advancing to face each other and only one each episode taking the crown of disrespect.
The competition is simple: A rat-a-tat-tat flow of back-and-forth insults, each beginning with the title phrase. Live audience applause determines winners, and each loser is sent to the "Mirror of Shame" (in the P&H bathroom) to "you look like" themselves.
This elaboration on playing the dozens unites rap battles with insult comedy. Through three episodes, "You Look Like" has emerged as a sidelong celebration of diversity that also has the kind of fun with difference that feels increasingly risky.
"You look like after you they do go back." (To a black male comic.)
"You look like no one will ever know you're the Real Slim Shady because you can't stand up." (To a competitor in a wheelchair.)
"You look like you made the softball team without trying out." (To a non-binary opponent.)
"You look like you have to re-register each time you move." (To a scruffy white guy.)
Like that.
Gender, race, body shape, subculture, clothing, etc. Everything is fair game. But the battles manage to be biting – and, most important, funny – without ever really being mean-spirited, because the humor knowingly plays around with the idea of superficial assumptions and cultural stereotypes, within an atmosphere that's so clearly collegial and supportive of difference.
It's lovingly filmed at the P&H Cafe, by filmmakers who have clearly spent some off-hours time there. It makes the beloved Midtown dive look like a fun place to hangout. (It is!)
Some competitors are from Memphis, others from around the region (New Orleans, Louisville, Little Rock, Fayetteville).
Hosted on the comedian Kevin Hart's new multiplatform "Laugh Out Loud" network, you can find it on the network's site, YouTube, and, apparently, on an "LOL" ap.
A live version of "You Look Like" will go down Friday night (10:30 p.m.) as part of the annual Memphis Comedy Festival, which runs Thursday-Sunday at various venues.
4. Ducks amok
Occasionally you find yourself in one of those conversations about the things to do in Memphis with visitors or the classic Memphis things that actual Memphians don't really do much. ("Going to Graceland" being an example of both.)
I was in one of those chats during one of my daily "Geoff Calkins Show" appearances last week, where going to see the daily duck march at The Peabody was mentioned. I did not then acknowledge that this is something I'd actually never done. Did this make me more or less a Memphian?
As it turned out, we did have people visiting the next week – this one – and when my niece and nephew expressed interest in a duck visit, I decided to meet them at The Peabody and cross it off my list.
I did not expect the lines to be four deep and most lobby seating claimed more than 30 minutes before "go time" (11 a.m. each day) on a chilly, random Monday morning. I also – foolish me – didn't realize it was such an elaborate roll out. Did I know the full story of the ducks' origin, which involves Jack Daniels, hunting misadventures and the Ringling Brothers Circus? If I did, I forgot.
Anyway, if, like me, this is something you've never gotten around to doing because, well, you live here, I recommend correction. It's a hoot. Or, er, a quack.
Another surprise: We were expecting a stately waddle. But these ducks hauled ass. (This is my 10-year-old nephew with the cinematography; my 9-year-old son with an unplanned cameo.)
Took our niece and nephew to see the Peabody ducks yesterday. None of us knew the ducks had SEC speed. pic.twitter.com/zxxiDA5eXY

— Chris Herrington (@HerringtonNBA) April 2, 2019
5. Bye Bye, Johnny
So I guess the Johnny Manziel era in Memphis is over?
The first time Manziel, the erstwhile Memphis Express quarterback, showed up courtside at a Grizzlies game and a media-row companion asked if I saw where he was sitting, I had to confess that I probably wouldn't be able to recognize him.
People can like what they like, but I always thought the AAF (I looked it up) was doomed to failure and that the Manziel thing was a celebrity story more than a sports one.
Minor league football? This is a sport that seems to be more about using players up than developing them. Financially, the sport is almost a military-style operation (thanks, George Carlin), not too big to fail, but too big to succeed outside of the NFL and college systems.
I hope they announce 13,000 again. pic.twitter.com/7EZPphcHEQ

— Jonah Jordan (@_JonahJordan) March 30, 2019
Manziel? He was a hot number in college half a decade ago, and now seems mostly to be someone who's famous for being famous.
Now that the AAF has (predictably) left us, I'm left mulling this: What will be the more classic piece of Memphis sports gear: A Johnny Manziel Memphis Express jersey or an Allen Iverson Grizzlies jersey?
Iverson was a true sports Hall-of-Famer and legit cultural icon. So it pains me to suspect that the answer is Manziel. Unlike Iverson, he actually took the field/court in the city of Memphis. And Express jerseys in general will be more of an oddity.
6. Urban studies
Among the things that happened in Memphis while this column was on hiatus: Black arts group the Collective opened a new creation/exhibition space in Orange Mound (woo!) and we somehow put a new surface parking lot on Beale and Main (boo!).
Some outside reading that connects these two local stories to things happening beyond Memphis:
On the former, the Baltimore Sun has an interesting story on the attempt to cultivate the city's Pennsylvania Avenue into "a thriving black arts and entertainment district." This week, the theater critic for the Washington Post profiles what he calls "a new generation of African-American playwrights." Memphis is part of this story (not the Post's story), and Elle Perry preceded the Post piece a couple of weeks ago with a profile of seven contemporary Memphis playwrights, all black women.
On the latter, the city of Madrid closed its Downtown core to car traffic around Christmas, and a study found it resulted in both cleaner air and more commerce. Manhattan is now on the verge of becoming the first place in the U.S. to introduce "congestion pricing," a series of tolls for drivers entering the busiest parts of the city.
From the Times story:
The proceeds from congestion pricing are expected to enable the Metropolitan Transportation Authority, which operates the city's public transit network, to raise billions of dollars in bonds to modernize the antiquated subway.
Memphis is not Madrid or Manhattan, but building our city and our lives around cars created problems we're trying to work our way out of. It's a difficult thing to turn around, but one of Memphis' challenges is now trying to find a way to lessen our reliance on cars. Devoting more surface area to parking seems to be counterproductive. Michelle Corbet recently covered some conflict over this issue in Downtown Memphis.
I'd also recommend this blog post about "mid-sized city migration," which doesn't mention Memphis (Chattanooga gets a passing nod), but seems relevant to thinking about a hometown that I'd consider pretty mid-sized.
7. My Memphis
God bless this great Memphian, and also the teller of the tale –  an out-of-town writer apparently passing through – who gets an assist with a perfect kicker.
This woman got upset about having to put her boots on the conveyor belt. "They cost $1,000."

So TSA lady yells out, "Please be aware $1,000 boots are coming."

She looks at me & says, "she know how many famous people come here?"

And it's true cause I saw Ron Isley here once.

— Joel D. Anderson (@byjoelanderson) March 29, 2019
8. Out on the weekend
Weather forecasts suggest temps in the 70s (woo!) but a chance of rain (boo!) this weekend. Let's be optimistic and hope for the best, but if the skies will only cooperate, this should be a great time to get outside in Memphis.
What signifies the arrival of spring in Memphis? One answer might be the crack of ball on bat at AutoZone Park. Another might be the arrival of the Downtown Memphis Farmers Market. Both open for business this weekend.
The Redbirds will toss their first pitch at 7:05 p.m. Thursday, beginning a five-game homestand against the Omaha Storm Chasers that will carry through the weekend. There's throwback concession prices on Thursday, fireworks on Saturday, free ice cream for the kids for the Sunday matinee.
No fooling.#OpeningNight is Thursday! pic.twitter.com/d8k1UPiMYv

— Memphis Redbirds (@memphisredbirds) April 1, 2019
The Memphis Farmers Market opens at 8 a.m. Saturday, and I know of no better place to begin a spring or summer Memphis weekend.
I wrote about these two things (and more) in our Weekly Memphian event guide, where Elle Perry, Jared Boyd and Michelle Corbet also have some weekend tips, some of which are also outside. (Fingers crossed.)
9. The weekly reader
Speaking of Craig Brewer and baseball season, one of the most lamented what if's of modern Memphis culture has to be the Charley Pride biopic Brewer scripted and was set to produce in the heady days after his "Hustle & Flow" Sundance triumph. Like so many announced Hollywood projects, it never really got off the ground.
Pride was a Negro League baseball player (in Memphis) who went on to become the first black country music superstar. That's a story asking to be told. It was, last month – which I didn't see until this week – in the New Yorker, by longtime music writer David Cantwell, in relation to a PBS "American Masters" episode on Pride (which I also missed).
We tend to think of Pride's Memphis connection, if at all, in terms of baseball. (There's an Ernest Withers photo of Pride in uniform currently on display at the Brooks Museum.) Cantwell notes that in the aftermath of Elvis, in the late 1950s, Pride cut a rock-and-roll record at Sun, which wasn't initially released. Now there's another might-have-been.
10. The Final Number
Today (April 4) is the 51st anniversary of the assassination of Martin Luther King Jr. at the Lorraine Motel in Memphis, now home to the National Civil Rights Museum.
It's also the 51st anniversary – or maybe tomorrow is – of the first and still most powerful musical response to that moment.
Blues piano player Otis Spann, then 44 (depending on which account of his birth you believe), had been raised in Jackson, Mississippi, but had found his greatest success in Chicago as a sideman for fellow Mississippi transplant Muddy Waters.
In the immediate aftermath of King's assassination, Spann composed (apparently on April 4) and performed (apparently on April 5) a couple of songs at a storefront church on Chicago's west side, amid a city then in flames.
One was "Blues for Martin Luther King" and the other was "Hotel Lorraine," both deep blues. In the former, Spann begins by crying out "Oh, did you hear the news, happened down in Memphis, Tennessee yesterday."
In the second, more punishing and more painful, Spann reports on the specifics of what went down. And, deep in the sound, beyond the words, he expresses what it meant.
---