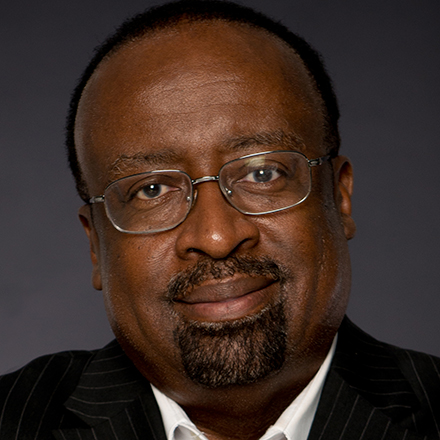 Otis Sanford
Otis Sanford holds the Hardin Chair of Excellence in Journalism and Strategic Media at the University of Memphis and is the political analyst and commentator for WATN Local 24. Contact him at 901-678-3669 or at o.sanford@memphis.edu. Follow him on Twitter @otissanford.
Sanford: Where Memphis mayoral candidates stand on crime
Despite the best efforts, deadly violence continues to be a plague on Memphis.
It is a public safety, public health and political issue that keeps Memphians on edge and suburbanites – along with others looking to live, work or study here – talking derisively about the city.
I recently had a conversation with someone who said a college-age relative from another state was talked out of accepting an athletic scholarship to come to Memphis because of concerns about crime.
And local faith-based groups, including the Bloomfield Urban Initiative, are planning a "March on the Madness" from 11 a.m. to 3 p.m. April 27 at several high-crime areas in South Memphis. 
Political leaders and those who study crime point to recent data showing that violent offenses in Memphis – and other cities of similar size – have been trending downward over the last three years, despite public perception to the contrary.
Mayor Jim Strickland made crime his No. 1 campaign issue when he ousted incumbent A C Wharton in 2015. The following year, Memphis logged a record 228 homicides. Since then, the numbers have fluctuated, but have not approached the deadliest year in 2016.
For the first 3½ months of 2019, however, worries over violent crime have returned. Through Tuesday of this week, homicides are up 48% over the same period last year, with 43 deaths recorded compared to 29 in 2018.
But as the 2019 city mayoral election starts to gain steam, there is little discussion about fighting violent crime, particularly by former mayor Willie Herenton and Shelby County Commissioner Tami Sawyer, the two major opponents vying to unseat Strickland.
During the official opening of his campaign headquarters in southwest Memphis last weekend, Herenton made no mention of the crime issue, even as he accepted a controversial endorsement from Memphis Police Association President Mike Williams.
I say controversial because some MPD officers immediately went on social media to blast the move. That forced Williams, who ran for mayor in 2015, to post a Facebook video Sunday night trying to tamp down the criticism.
"This is about what's best for the members of the Memphis Police Association," Williams insisted to his members. His argument is that Herenton will do more to help restore benefits that police officers have lost in recent years. "I am going to ask you to refrain from posting stuff all over Facebook to make us look like we are disjointed and discombobulated," Williams said.
Herenton's most detailed statement so far about reducing crime came in a March 19 interview in the New Tri-State Defender. He said crime is worse now than when he was in office. "When I was mayor, we aggressively fought the crime problem…. We had aggressive police programs; Blue Crush did a phenomenal job. I don't see that aggressive crime fighting today. We're going to aggressively fight crime while addressing the causes of crime."
Meanwhile, Sawyer has said practically nothing about her specific plans to reduce crime. She is focused on addressing poverty, education and economic inequity, which could indirectly fight crime. And her campaign appears to be tapping into growing enthusiasm by younger voters.
"I'm running for mayor because we haven't been heard, we haven't been valued, we haven't been included," Sawyer says in a new YouTube video.
That leaves Strickland to address concerns about the uptick in homicides without having to respond to criticism from his opponents.
"Reducing violent crime continues to be a top priority for my administration," Strickland told me in a prepared statement. "While murders have unfortunately increased, overall violent crime is down 6%. Our police force is doing all it can to prevent homicides through the 901 BLOC Squad, and proactive policing – and to solve these awful crimes when they do happen."
Strickland cited statistics showing that 78% of all homicides so far this year involved people who knew each other, and 45% were gang-related. That makes murder the toughest crime of all to deter.
"We need people to take responsibility for their own actions," the mayor said. "They will be held accountable. But there is hope, because there are alternatives to violence. There are free job-training programs, free education opportunities and even free help for people to turn their lives around if they have committed a crime to be given a second chance.
"This administration will continue to fight against violent crime and offer hope and a path away from violence to people who choose to take those opportunities."
Of course, Strickland is right. More officers on the street can significantly improve public safety. But there is little police can do to stem deadly domestic and gang violence. The primary culprit there is the easy availability of guns, many of them stolen from vehicles. You can thank the Tennessee Legislature for that.
But whether it's perception or reality, let's hope that as summer approaches, the first quarter homicide numbers will be an anomaly. If they are not, you can expect to hear much more criticism of the mayor as his opponents try to cobble together their own plans to combat crime.
---