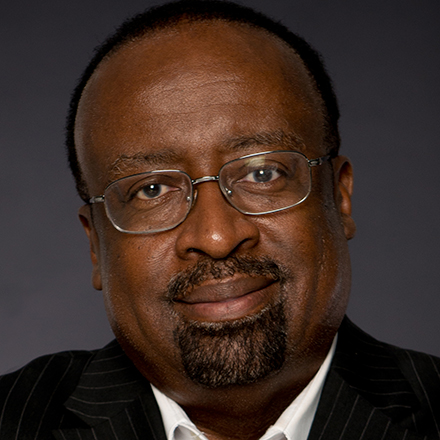 Otis Sanford
Otis Sanford holds the Hardin Chair of Excellence in Journalism and Strategic Media at the University of Memphis and is the political analyst and commentator for WATN Local 24. Contact him at 901-678-3669 or at o.sanford@memphis.edu. Follow him on Twitter @otissanford.
Sanford: Mayor's race may show which way the wind will blow in 2020
If the political pundits and unnamed sources are correct, the nation is waking up this Thursday morning to the expected announcement that former Vice President Joe Biden is finally in the race for the presidency.
So what does that have to do directly with Memphis, particularly this year's election for city mayor? The answer is plenty. More about that later.
But first, let me state the obvious. Biden's entry into the 2020 race is the most anticipated political announcement in a generation – perhaps in our lifetime.
Granted, that sounds a bit melodramatic. But I am convinced that a huge swath of the country views Biden – despite his imperfections, occasional gaffes and somewhat checkered Senate voting record – as the best chance America has to free itself from the corrupt clutches of Donald Trump, the most divisive and reckless president of our time.
Formal impeachment proceedings, though improbable, are not totally out of the question. Because as I sift through the findings in the Mueller report, it is clear that Trump's 2016 presidential campaign consorted with Russians who were bent on helping Trump and damaging Hillary Clinton.
It is also clear from the report that Trump himself, in Nixon-like fashion, tried to obstruct a legitimate investigation into the Russian meddling. He did this through a campaign of repeated lies and – thankfully for him – unsuccessful attempts to suborn others to commit perjury. 
Add the fact that there appears to be sufficient reason to believe that team Trump is refusing to release any of his financial information because it contains proof of his corrupt dealings, and the case for impeachment is now stronger than ever.
But in the meantime, there is still a presidential campaign to wage. And many disaffected Americans, if not a majority, believe the best option for booting Trump out of office is at the ballot box.
It is true that since Trump's election, a sizeable portion of the Democratic Party base has lurched to the left. That's not surprising, nor is it exclusive to Democrats. After the election of Barack Obama as the country's first African-American president in 2008, much of the Republican Party swung wildly to the far right, which gave rise to the ultra-conservative tea party movement.
But with the notable exception of Trump, successful presidential candidates are either center-left or center-right, and extremism by either party is not a winning formula.
And that brings us back to Biden, who has been the Democratic front-runner in nearly every opinion poll for weeks, without even being a declared candidate. Throughout much of that time, he tried to remain coy about his presidential plans.
But the truth is, Biden has spent the last several months field testing his moderately progressive message in places large and small around the country. Memphis was one of those places last Oct. 17 when he received a 2018 Freedom Award from the National Civil Rights Museum.
I was in the Orpheum Theatre audience that evening, and I remember thinking that Biden, in his acceptance speech, sounded every bit like a presidential candidate. His measured and calm tone at the beginning of his remarks grew into a raucous, rally-style call to action. He warned that, "We're once again living through literally a battle for the soul of this nation," a phrase that is now expected to be part of his campaign theme.
"I'm here to tell you that once again we need your energy. Once again, we need your leadership. Once again, we need your renewed commitment to civil rights and civil justice," Biden said.
"Because much of what you fought for, and I played a small part in fighting for, and much of what you accomplished is under siege now like no time since I've been involved in public life.
"I got involved because my state was segregated. And we need to renew the struggle now. We need to renew the fight, because when it comes to freedom, equality (and) racial justice, hope often travels on the same tracks as hate."
Biden, 76, will face a slew of challenges, not to mention plenty of left-leaning challengers, as he battles for the Democratic nomination. Among those challenges is the notion that the primary campaign will not be kind to anyone with moderate political views.
That is where Memphis enters the picture again. This fall's mayoral race will put that theory to test. Incumbent Memphis Mayor Jim Strickland, a white moderate Democrat, is seeking a second term in a city that is nearly 65% African-American.
One of his major opponents is Shelby County Commissioner Tami Sawyer, who is African-American. She won that office just last year thanks to a strong grassroots campaign of activism against income inequality, unequal treatment by the justice system and divisive Confederate symbols standing in public parks.
If Sawyer manages to pull a monumental upset by defeating Strickland, it would speak volumes about where a substantial base of Democratic voters is leaning entering 2020.
But today, with Biden's long-awaited entry into the presidential field, the focus is on whether Democrats now have the right person – indeed the only person – who can topple Trump and perhaps bring a much-needed end to the chaos.
---