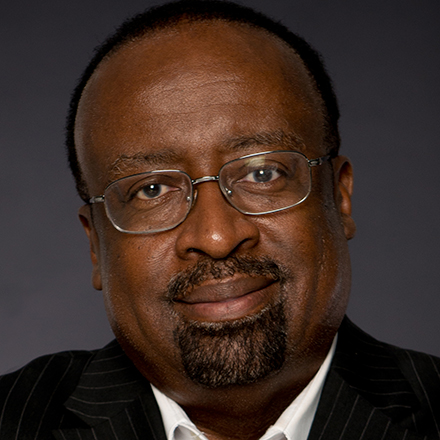 Otis Sanford
Otis Sanford holds the Hardin Chair of Excellence in Journalism and Strategic Media at the University of Memphis and is the political analyst and commentator for WATN Local 24. Contact him at 901-678-3669 or at o.sanford@memphis.edu. Follow him on Twitter @otissanford.
Sanford: The People's Convention – The political force awakens
With the notable exceptions of "The Godfather" and "Star Wars," few sequels are ever as compelling as the original.
Even making comparisons can be unfair, because those starring in the original don't always see the same urgency for an encore.
Such might be the case with the 2019 version of the "People's Convention," a grassroots effort to develop a slate of consensus candidates – along with an agenda of issues – for this year's city election.
The convention is scheduled for June 8 at the Paradise Entertainment Center on Georgia Avenue, a spot that longtime Memphians might remember as Club Paradise. The event will come 28 years after the original People's Convention that propelled Dr. Willie Herenton to victory as the city's first elected African-American mayor.
Rev. Earle Fisher, chief organizer of this year's convention, says the effort will draw from what worked with the 1991 event, except that it is focused more on an agenda – being developed through an online survey – and mobilizing up to 2,500 residents than on choosing any one mayoral candidate.
"This is not a candidate-driven thing," Fisher said. "And we're not trying to replicate 1991." Although he acknowledged that the convention is intended "to minimize the potential of vote-splitting along racial lines and otherwise."
The idea for the 1991 People's Convention was born in the minds of Shep Wilbun, Dedrick "Teddy" Withers and Vernon Ash, three politically active friends who saw that year as a legitimate chance to elect the first black mayor. The 1990 census had shown that African-Americans were the majority population in Memphis for the first time.
Wilbun was serving as a city councilman, Withers had been a state representative who lost a bid for mayor in 1987, and Ash was a political activist and writer for the Tri-State Defender newspaper.
They kept their convention plans a closely guarded secret for weeks, fearing it would be undermined and attacked by both black and white Memphians.
Sure enough, when Wilbun finally went public with the idea in February 1991, it was roundly criticized by both black and white political leaders, who called it self-serving and racially divisive. An editorial in The Commercial Appeal slammed the convention for "having an excessively narrow focus of race-based politics."
Undaunted, the three friends continued planning, and attracted support from scores of others. The convention was held on April 27, 1991, at the Mid-South Coliseum. And although issues were discussed, the primary aim was finding a consensus black candidate to oppose incumbent Mayor Dick Hackett.
Organizers had hoped to attract 10,000 people, but Wilbun said about 3,000 showed up. The Commercial Appeal reported an attendance of 1,800, which only added to the animosity the organizers felt for the newspaper.
During the event, six people were nominated – Wilbun, Herenton, W. Otis Higgs, Dr. Talib-Karim Muhammad, Isaac Richmond and A C Wharton. The rules stipulated that the winning nominee had to receive 70% of the vote.
After the first ballot, Herenton, superintendent of Memphis City Schools, was the overwhelming choice. He claimed later he got more than 70% of the vote cast. Wilbun said it was about 67%.
Regardless, no one else got more than 20% and Herenton became the People's Convention candidate. And when then-U.S. Rep. Harold Ford Sr. endorsed Herenton's campaign six weeks later, the black community had its consensus candidate.
Herenton went on to defeat Hackett by a scant 142 votes in the October city election, the closest mayoral contest in more than 80 years. In addition, three more African-Americans were elected to the City Council, bringing the number to six for the first time ever.
It was a monumental political achievement that Wilbun, now serving as Shelby County's chief diversity officer, still takes a bit of well-deserved pride in helping to accomplish.
When I asked Wilbun this week to share his thoughts about a second People's Convention, in which he has no involvement, his response was both diplomatic and pragmatic.
"I am basically always in support of any attempt to arrive at unity in the African-American community." But, he said, the factors that led to the convention in 1991 are not present today.
"The desire to have (a black mayor in 1991) was a movement as opposed to a political process," he said. "We don't have that now."
In many ways, Wilbun is right. Back then, African-Americans in Memphis had been fighting for decades for political inclusion. And the election of a black mayor was always the prize that remained just out of reach. Once that was achieved, it seems, apathy took over in local elections.
That is something organizers of this year's convention are hoping to change. Fisher, who also launched the nonprofit UpTheVote 901 initiative last year to increase voter turnout, is interested in getting younger Memphians involved in the political process.
But he insists that a 2019 People's Convention is not designed to coronate any particular candidate. "Every elected official is welcomed," he said. Presumably that includes incumbent Mayor Jim Strickland, the first white candidate to win the office since Hackett won reelection in 1987.
Strickland's primary opponents so far are Herenton, who left the office in 2009, County Commissioner Tami Sawyer and businessman LeMichael Wilson.
Fisher says responses to the online survey seeking input on issues have been robust. Whether that translates into heavy attendance at the convention remains to be seen.
Even if it doesn't, packing the house, the way old Club Paradise used to do on a Saturday night, is not the point. The idea is to spark participation in the government process not just at City Hall, but at school board meetings and elsewhere.
No, sequels are seldom as good as the original. And the first People's Convention was a one-of-a-kind event for a particular moment in Memphis history. 
But if this year's version sparks even a modest increase in voter turnout and civic engagement, it will be well worth it.  
---