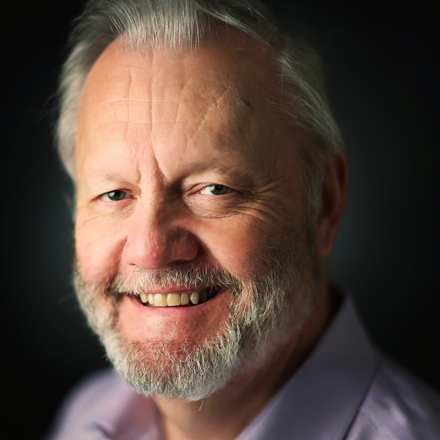 Faces behind opioid crisis underscore need to keep working
The first time I saw her, I didn't really see her.
Mallory was adopted, so the first time we saw her was the day we got her at four weeks of age.
She was a tiny hidden mass of movement within a tightly swaddled blanket as she was handed over to us, and that first glimpse didn't reveal much. We didn't really get a look at this child for whom we had waited so eagerly until we pulled back the cover from her face.
As we left, we took her to a previously scheduled doctor's appointment before going home with her for the first time. It was stormy that day, and the power went out while we were at the office. As a result, we spent about 30 minutes of our early hours with this child in the shadows of an exam room. It was a memorable first day.
The last day I saw her was just under 27 years later. Unlike that stormy first day, this one was a sunny May morning filled with the promise of springtime rebirth. It was the day I walked in to find Mallory dead from an overdose. The death certificate would say matter-of-factly she died of heroin toxicity.
In the five years this month since that day, I've made it my mission to speak out at any opportunity about the epidemic that continues to rob us as a nation of sons and daughters, brothers and sisters, mothers and fathers, husbands and wives. For three consecutive years, the nation's average life expectancy has dropped, and experts say it's largely because of the ongoing opioid crisis.
I recently spoke at the West Tennessee Opioid Summit at Shelby Farms, where a mix of personal stories and insights from medical, criminal justice, public policy and business experts painted a picture of where we are and where we're headed in the battle. My hope was that Mallory's story would put a face on the clinical discussion and crime statistics. 
And those statistics, like many of the personal stories, are bleak. Memphis Police Director Michael Rallings said there have been 942 overdose-related deaths in Shelby County since 2012. For me, that's 941 plus my daughter. But it could just as easily be 941 plus your daughter.
Statistics provided by Shelby County Drug Court bear witness to numbers shared at the summit. Each year since 2015, across racial, cultural and economic lines, the court has recorded an increase in the number of opiate-addicted individuals entering its treatment program, which offers court-monitored treatment for nonviolent adult offenders. That's good in terms of the increasing number seeking help, bad in terms of the increasing number who need help.
"Sometimes I do get discouraged," admits Judge Tim Dwyer, who founded the county's drug court program in 1997 and has overseen it since. He wasn't at the summit, but reflected on the problem by phone. "But then I see people in my program who are really turning their lives around, so that kind of motivates me and my staff."
Among the traces of light amid the darkness, Dwyer says criminal cases involving drug use are now being assigned immediately to his division, which prevents the possibility of offenders getting lost in the system for a week or two. Instead, he said clients can now get entered into a treatment program, if they want it, immediately and start getting help.
He also sees hope in the Vivitrol pilot program in which his court was chosen to participate in October 2016. The monthly Vivitrol injections are designed to interfere with opiate chemical signals and receptors in the brain, curbing cravings for heroin.
And Rallings, the police director, said law enforcement is learning as well, providing assistance as much as enforcement. An upcoming operation May 17 will target an area near Sycamore View – what he described as a "hotbed" of opioid deaths – with police, the Shelby County Health Department and other agencies working to reach those with a problem before it's too late. Those with a drug-related problem can "just come up," Rallings said, and workers will be there to start them on the path of assistance and recovery.
"A lot of times, you don't think we're in the prevention area, but we are," Rallings said.
The first time I saw her, I didn't really see her. The last time I saw my daughter, I didn't really see her either. Not the pain she apparently felt or the void she apparently was trying to fill.
I wished then that I could have done more. I now understand that maybe I can – if not for Mallory, then for others who find themselves in similar circumstances. That's why I do what I can to help keep the dialogue going about not only the daunting battle we face but the need to learn from and replicate the successes where we find them.
Events like the summit, sponsored by Cigna, are part of the process. Sharing ideas is sometimes the only answer when we have no idea. Of how we got here, of how we get out.
So we have to keep trying. We owe it to a decimated generation of addicted victims and their families. I owe it to one of 942.
---