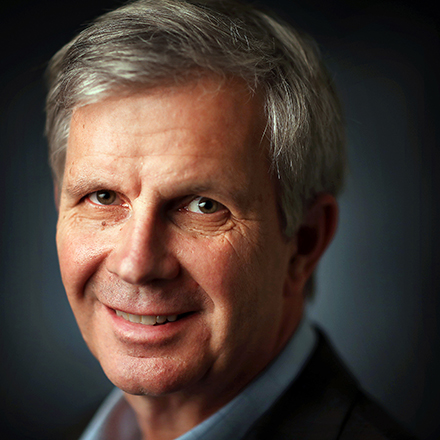 Geoff Calkins
Geoff Calkins has been chronicling Memphis and Memphis sports for more than two decades. He is host of "The Geoff Calkins Show" from 9-11 a.m. M-F on 92.9 FM. Calkins has been named the best sports columnist in the country five times by the Associated Press sports editors, but still figures his best columns are about the people who make Memphis what it is.
Calkins: What should you get Memphis for its 200th birthday? The definitive gift guide
Memphis is in the midst of a giant 200th birthday party. So I asked people for gift ideas:
Stuff we really do need
"A giant mosquito net."
— Cynthia Bird Shaw
"A city-wide outdoor air conditioner."
— Stephanie Tutor Perez
"A dehumidifier."
— Tracy McNabb
"A big dehumidifier."
— Courtney Shove
"A de-pollenator."
— David W. Tankersley
"A giant Roomba to pick up litter at night."
— @seanmacPGA
"A pot hole fixer."
— John Adams
"Spike strips installed on I-240 emergency lanes for those wonderful, considerate yet impatient drivers who blast through the emergency lanes during stop-and-go traffic."
— Tommy Sexton
"Shocks."
— Fitz Dearmore
"A defensive driving course."
— Lynn Weiner
"A consolidated government."
— Emily Trenholm
"A right-turn lane on Poplar dedicated for Chick Fil-A traffic."
— @jasonlurie
"Better neighbors."
— Richard Smith
Food is always nice
"A Muddies cake."
— @MatthevvLee
"A Taco Bell Cantina."
— Cody O'Brien Costa
"Its first 7-eleven."
— @901hayden
"Whataburger."
— Harrison Leet
"Numerous Whataburgers."
— Terry Smith
"A second Uncle Lou's."
— @colinroper
"Six-pack from Tops BBQ and an ice cold King Cobra Premium Malt Liquor."
— @B1gR1gKingCobra
"A Gibson's Donuts or Muddy's Cupcakes in FedExForum."
— Verlinda Henning
"A Calkins sandwich from Republic Coffee."
— Dennis Lyon
"A romantic dinner for two with Fargo, ND."
— Richard Smith
"Good hot chicken."
— Jeff Webb
"200 pounds of barbecue."
— @Eeasy_E
"Tums."
— Peter Colin
Civic gifts
"A good compromise for Tom Lee Park."
— Kevin Brower
"A creative solution to our food deserts."
— @grizzlam
"Light rail system for commuters."
— @connistock
"More police!!!"
— @cdmjemcd
"Rent control."
— @joesills
"Every able body person pick up at least one garage bag full of trash that day."
— @JohnParker1963
"A sensible human being to solve traffic issues."
— Kelly English
"Paint on every shabby house."
— Dan Spector
"Underground utilities."
— @Wes_UGA
"Palm trees. Millions of palm trees."
— @Mimosa48
"New walk signs that are all of Elvis."
— Norma Belew Upshur
"A top-shelf water park."
— Craig Wack
"A theme park."
— @Tracy_Walters
"A reopened Mid-South Coliseum!"
— @coliseumforever
"A new Zippin Pippin." 
— @watson_off
"Ribertyland. BBQ-themed amusement park."
— @jeffss5
"A real, actual old-school newspaper."
— Ann Carolyn Cates (who should check out The Daily Memphian)
"I'd bring Prince Mongo back."
— Christina Holloway
"Take out the RR track between Poplar and Park."
— Gay Johnston
"A wider Poplar Avenue. A Poplar Avenue with room for the love handles it's earned."
— Corrie Cross Martin
"Better public schools."
— @samjbii
"Leadership that reflects the population of the city."
— @Senterstage
"R.E.S.P.E.C.T."
— John C. Gasquet
"A new bridge. But then what would we call the old new bridge?"
— Michael Drew Epps
"About 10 more companies like FedEx."
— Michael Rushing
"A re-designed Mud Island."
— Johnny H. Sullivan
"A new airline to fill up all those empty gates at the airport."
— Bruce Ryan
"Direct flights."
— @anncarsona
"Beautiful, high-quality parks within a 10-minute walk of every citizen."
— Tina Sullivan
"Pads and tampons for all the Memphians who live with period poverty."
— @EliCloud9
"A statue commemorating those born here who never left!"
— Bettye Pound Snipes
"A statue of Ida B. Wells."
— Lee Smith
"A new mayor."
— Tami Sawyer
"Re-electing Jim Strickland."
— @PresidentNPerry
"Pride. It's lacking."
— John Stacy
"Confidence."
— @JudeCosta_
"To get all the Memphis haters out."
— @vwheatie
"That the rest of the nation realize how amazing the city and people are."
— Jason Fayette
"An unshakeable confidence and city pride."
— Les Smith
"More distance from Nashville."
— Dwayne Butcher
"Statehood."
— @Kneyst
"To secede from Tennessee and become part of Maine. That way I can say, 'I'm from Memphis, Maine.'"
— Keith Dillihunt
Sports stuff
"A Topgolf."
— @TaylorDvdson
"Wrestling back at the Mid-South Coliseum."
— Jamie Russell
"An ATP tournament and a properly-run Racquet Club."
— Natalie Person
"Tiger Woods in July."
— Matthew Young
"An XFL football team!"
— @CiJhaye
"NFL team."
— @pdiddyben
"AAF to pay their debts."
— Jeremy Johnson
"No. 2 draft pick."
— @Lksorens
"Ja Morant."
— @NBPlaya13
"A great head coach for the Grizzlies."
— @matt_noz
"Grizzlies in the Finals."
— Pierre Jason Kelly
"An NBA Championship parade."
— Andrew Sillyman
"An athletic director."
— Jeremy Johnson
"An athletic director who knows how to get U of M in a power conference."
— Mike Edmundson
"A seat at the Big (12) table."
— Scott Morton
"The #1 ranked basketball recruiting class. Oh wait . . . "
— Jonathan Tipton
"R.J. Hampton"
— @bubs_tv
"A wall to hang some banners on."
— Dennis Fuller
"A national championship in basketball."
— Mark Goodfellow
"All the championships."
— Jeff Hulett
"A re-do for the last 2:30 of the national title game in '08."
— Joel Saslawsky
"The banner back."
— @MarcusGronauer
"A parade down Beale Street with Penny as the grand marshall."
— Sidney Gwin
"We got that gift early this year. A shiny new Penny!"
— Donny Mol
Rude gifts
"A weekend getaway to Nashville."
— David Baker
"A participation trophy."
—  Richard Smith
"A bridesmaid gown."
— James Bo Adams
"A bath."
— @JonHammsGirl
"I'd take Memphis to Gould's for a total makeover."
— Michael McAteer
Practical gifts
"A nice card, a cake. Maybe some balloons."
— @mieeppsjr
"A pie. Everyone loves pie."
— Mark Tedford
"A tantalizing yet tasteful poster of Charlize Theron for his room."
— Richard Smith (you will note that this Richard Smith has a lot of gift ideas).
"Tupperware."
— Richard Smith 
"Noise-canceling headphones."
— Richard Smith
"A shrubbery. One that looks nice. And not too expensive."
— Richard Smith
"A summer pass to Adventure River."
— Tonya J. Powers
"A Sea Isle Park Runners shirt of course!"
— Kelly Bowers
"Scented candles."
— @mattwhitty89
"Candlesticks always make a nice gift."
— @charleneal
"A card and maybe a cookie. Really, when you're 200 do you need any more stuff lying around?"
—  Joe Sankey
"A blunt."
— Alex Hill
Hard-to-find gifts
"Peace and love among ALL Memphians."
— Gary Hager
"A beach or a mountain."
— David Walk
"No poverty, no homelessness."
— @taylor23941727
"Peace and harmony for all."
— @grizzqueen
"St. Jude Children's Research Hospital to cure childhood cancer."
— Julie Schmitt
"Better education. Less poverty."
— Connie Thiemonge
"Unity in Christ."
— @Dale_Hill7
"Socioeconomic equality and banana pudding."
— @jkam12
"Desegregation (racial/ethnic and socioeconomic) of our schools."
— @raquelhinson
"Equity."
— Gabby Salinas
"A mirror. Let her see herself as she is. Maybe that realization could help her move forward, beyond that, beyond her past, beyond the negatives. Moving forward together, with all her people unified as one."
— Mark James
And finally, because this is Memphis
"All the smoke."
— Penny Hardaway
---