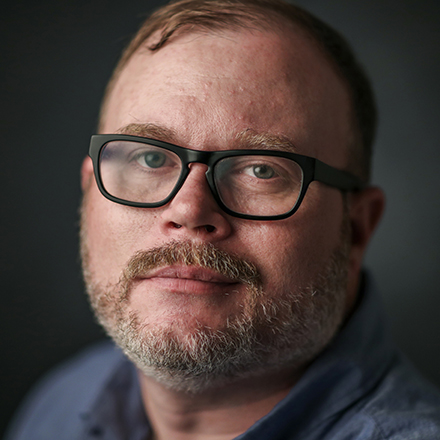 Herrington: Six thoughts on Graceland and the FedExForum lease
The latest chapter in the ongoing triangular saga of Graceland, FedExForum and city/county government came last week, with a Graceland expansion deal stalling and Elvis Presley Enterprises managing partner Joel Weinshanker going on "Behind the Headlines" to effectively lash out at both Memphis Mayor Jim Strickland's office and Hoops LLC (the Memphis Grizzlies' parent company), which manages FedExForum on behalf of the city. 
This ongoing spat of sorts involves two Memphis institutions, one legacy (Graceland), one a modern creation (Grizzlies), and both central to the city's identity.
They are also both private companies ("Graceland" here really being Elvis Presley Enterprises) controlled by individual out-of-town owners (Weinshanker and Grizzlies controlling owner Robert Pera), each of whose public diplomacy can sometimes be a little lacking, albeit in different ways: Weinshanker too assertive, Pera too absent. (Graceland, the actual home and grounds, is still owned by Lisa Marie Presley.)
Six thoughts on this ongoing issue:
It's the participation, not the competition
This distinction has perhaps reached the past-fighting level of "fewer vs. less," but what is colloquially referred to as the "non-compete" clause in the FedExForum lease is really divided into two parts, "non-competition" and "non-participation." What's at issue in regard to Graceland is the latter. If you want to wade into some legalese, this is the most pertinent section of the FedExForum operating agreement:
During the Term, neither CITY/COUNTY nor any CITY/COUNTY affiliate shall, without prior written consent of HOOPS, design, develop, construct or otherwise fund, provide economic or tax benefits or incentives to, or materially participate in the design, development, construction or financing of (any of the foregoing activities, a "Contribution"), any new indoor or covered sports or entertainment arena, indoor or covered performance facility or other indoor or covered facility that (i) could compete with the Arena Complex for the booking of any event, or (ii) seats or will seat more than 5,000 persons and fewer than 50,000 persons; provided, however, the foregoing provisions shall not apply to any hotel ballrooms, movie theaters or convention and hotel facilities that are not designed or constructed to be able to accommodate or be used as venues for concerts, theatrical shows, public assemblies or sporting events. …
The preceding "non-competition" clause in the agreement only pertains, currently, to The Pyramid and Mid-South Coliseum. The relevant "non-participation" clause pertains to potential city or county involvement in new facilities.
The clause requires written consent from Hoops LLC for public funds to be used to create any venue subject to the clause. And if that consent were given and public funding granted to a facility that met that criteria, the new facility would then likely (this is somewhat murky) be subject to the non-competition clause.
Public money for private development is not an entitlement
Elvis Presley Enterprises has already gotten an enormous amount of public funding for its expansion at its Whitehaven campus. And perhaps that's appropriate. I'll defer that argument here.
But public assistance for private development shouldn't be taken for granted. Given the climate, it's not surprising EPE seems to have that expectation. But they do seem to have that expectation.
It's worth noting the FedExForum lease doesn't prevent EPE or any other private entity from building or booking anything. It only governs what the city and county can or can't fund, at least without violating that lease.
The Grizzlies' consent rights in this area were granted, as should be well understood by now, in exchange for absorbing operating losses – and they are losses, in the millions annually – from FedExForum.
Multipurpose arenas of the kind NBA teams play in – as opposed to more limited-use football or baseball stadiums –   are a now-standard urban amenity, but also a kind of loss leader. Their value – theoretical or actual, depending on your perspective – is not in their direct profitability but quality-of-life impact and other catalytic effects. Memphis and Shelby County paid handsomely to build FedExForum, but they got an NBA franchise and a terrific venue built on time, on budget and in a prime location. And the city/county hasn't had to absorb annual operating losses.
If public money is involved in a new venue, it needs to be one of two things. If it's for a venue that falls under the non-participation clause – as seems to be the case with the proposed 6,200-seat Graceland arena now involved in litigation – then there needs to be written consent.
If it doesn't – as would seem to be the case with the television/film sound stages currently at issue – then the city and county need to be convinced it won't violate the non-participation, assuming they care about keeping that lease intact.
Protecting the FedExForum lease is more of a public interest than a Grizzlies one
It's kind of amazing how frequently this is still misunderstood, but the current FedExForum lease isn't some albatross that the city and country now regret and from which they yearn to be free. It's a contractual agreement that the city and county would presumably love to extend in its current form.
It's a deal that not only ties an NBA franchise to the city, but that puts that franchise on the hook for considerable operating losses at its publicly owned arena.
If that lease were broken – and EPE seems to want the city to break it – the scare scenario is that it could be a step toward Grizzlies franchise relocation.
People tend to get too worked up over these scenarios, so I'm loathe to even bring it up. But NBA franchises have moved – the Grizzlies, for instance – and Memphis is one of the league's two smallest and least lucrative markets. The other, New Orleans, has full local ownership. 
As Weinshanker admitted on "Behind the Headlines," despite some provocative reporting earlier this year, Graceland – like Mount Vernon and Monticello, Hearst Castle and Rowan Oak – isn't going anywhere.
But that doesn't mean the enterprise of Elvis is fully tied to the city. Memphis has the biggest claim to Elvis, but not the only one, and I don't mean Tupelo. Palm Springs, Las Vegas and, yes, even Nashville are part of the Elvis story, and probably easier sells for tourist development in many instances than Memphis broadly, much less the Whitehaven area specifically.
These are both important Memphis institutions with degrees of worst-case-scenario leverage. But the immediate danger in breaking the FedExForum lease isn't a worst-case scenario, but instead a probable one: a renegotiation that is almost certain to be on less favorable civic terms.
The Grizzlies traded operating losses at the civic-owned FedExForum for non-competition/non-participation clauses to try to mitigate those losses. In this particular market – concert and otherwise – one suspects the Grizzlies would see more upside in relinquishing the latter (those protective clauses) if it meant they were off the hook for the former (the operating losses).
"Non-compete" is a boogeyman for broader concert limitations
In the comments on The Daily Memphian reporter Bill Dries' piece about Weinshanker's "Behind the Headlines" interview, a reader laments that the FedExForum "non-compete" has decimated the Memphis concert scene and then gets wistful about all the good shows that used to be at Mud Island Amphitheater and the New Daisy.
---
Bill Dries: Weinshanker says city, Grizzlies holding up council OK on Graceland expansion
---
I miss those too! The FedExForum lease has nothing to do with that. There's an oft-repeated belief that the FedExForum non-compete has driven lots of concert activity across the border into the North Mississippi suburbs, and there are definitely some examples of that.
But have you looked at those schedules lately? There are only three concerts scheduled at the Landers Center in Southaven for the rest of 2019: A Legends of Hip-Hop Festival featuring Too Short and Juvenile, a Memphis Tri-State Blues Festival featuring an act named Big Pokey Bear, and contemporary Christian singer Lauren Daigle. That's it.
There are six pretty good concerts scheduled this summer at the BankPlus Amphitheatre at Snowden Grove in Southaven. But that venue's Memphis corollary wasn't the Mid-South Coliseum or Pyramid, it's Mud Island, a venue that has never been subject to the non-compete but has withered over the years due to neglect. Even then, of the six summer concerts currently on the Snowden Grove calendar, five are country shows, which underscores another fact: To the degree that concert activity has moved south, that is partly a result of FedExForum, but also the result of population shifts. Those country bands, the ones who can't fill FedExForum, are going where their audiences are.
Memphis' lack of concert activity relative to whatever comparison city you prefer is not primarily an extension of the FedExForum lease, it's more an extension of size, demographics, disposable income and touring routes. Maybe acknowledging that is some kind of blow to civic self-esteem. I dunno. But it's the truth.
Of the nine concerts currently on the FedExForum schedule for the rest of 2019, four are also country. Why so much country at bigger venues? This is Memphis, not Nashville, right? Because mainstream country still has a kind of concert monoculture that's mostly disappeared for the rock scenes that once dominated the Mid-South Coliseum, Pyramid and Mud Island calendars.
It's not 1992 anymore. And 1992 probably wasn't quite as great as we remember. I was a Memphis high school senior that year. Even with the Coliseum and Pyramid both active and Mud Island still a newish and active venue, we road-tripped to Nashville and St. Louis that year to see bands that were not coming to Memphis.  
The pie is pretty small these days. More venues – better would help – would probably carve up the current pie more than expand it.
Speaking of better – and I haven't been yet – Graceland does seem to be booking well at its new Soundstage at Graceland. Boz Scaggs, Violent Femmes, Pat Benatar. These are shows that, a decade ago, would have been in Tunica or at Mud Island or the New Daisy.
With all of those venues in decline or dormant, Soundstage at Graceland seems to be filling a void for some of those mid-sized shows. There's not much evidence of a void for bigger shows. Memphis already has two large indoor venues – Landers Center is still "Memphis" from a concert booking perspective – that struggle to find enough marketable events to stay in the black.
Graceland has become more relevant
Opinions vary on Weinshanker, but his stewardship seems to have quickened the pulse at a destination that had grown perhaps too complacent in the face of an aging core audience. Graceland needed to find a path that had a more fruitful future while remaining true to itself, and much of what's happened along Elvis Presley Boulevard seems pretty smart in that regard.
Expanding and modernizing Elvis-centric exhibits. Partnering in different ways with other cultural icons (Prince, Muhammad Ali). Bringing in concerts and events that aren't Elvis-specific. And then there are the Hallmark movies, which Weinshanker rightly proclaims are advertisements for Memphis, not just Graceland.
It's pretty well established that I care about the Grizzlies. I'm also well on the record when it comes to caring about Graceland and about Elvis Presley. The success of both these entities is good for Memphis.
There should be a more productive end-game here
At a glance, the film and television sound stages that seem to be the source of the current impasse shouldn't trigger the FedExForum non-participation clause. Whether the city and county want to be involved in funding them is a different matter, but doing so shouldn't threaten the FedExForum lease.
And yet … in his "Behind the Headlines" interview, Weinshanker says, "The new fallacy is that we are going to somehow combine these sound stages and make them into the evil arena. We've lived up to every commitment. Everything that we've said we would do, we've done."
A "sound stage" is defined as space for film and television production – the purported use here – not a live event venue. The fact that Graceland has already branded its smaller event space a "Soundstage" suggests conflating those two things is not exactly beyond their vocabulary.
There are trust issues here, and one suspects a resolution would require contractual language firmly restricting the use of these new spaces to purposes that would not trigger the FedExForum non-participation clause.
I think Weinshanker is probably right that Graceland's arena dreams, even if realized, wouldn't really compete with FedExForum that often. But this is a cost-benefit question for the city and county, and a pretty easy one to calculate. The potential benefits of publicly funding further event spaces at Graceland, in a market where there's not much activity to go around, are far lower than the potential cost of breaking the FedExForum lease.
---