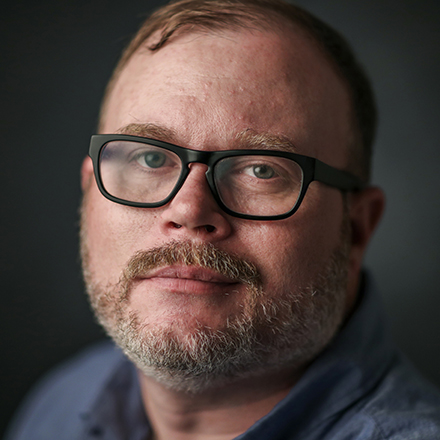 Herrington: What do Nixon, Clinton and Trump have in common? For now, it's Elvis
Presley among seven new Presidential Medal of Freedom recipients
My first reaction when I saw Elvis Presley was getting the Presidential Medal of Freedom was puzzlement: This hasn't already happened? And, why now?
Elvis was among seven honorees announced over the weekend, in what will be President Donald Trump's first class of recipients. Elvis joins Babe Ruth, Dallas Cowboys quarterback Roger Staubach, Minnesota Vikings lineman and Minnesota Supreme Court Justice Alan Page, late U.S. Supreme Court Justice Antonin Scalia, retiring Utah Sen. Orrin Hatch, and philanthropist Miriam Adelson. Oddly, Trump declined to extend the award during his first year in office.
The modern incarnation of the Presidential Medal of Freedom dates to John F. Kennedy, who re-established a civilian honor Harry Truman had begun during World War II, and expanded it to include cultural contributions.
Kennedy's initial selections – presented by Lyndon Johnson a month after Kennedy's assassination – included architect Ludwig Mies van der Rohe, artist Andrew Wyeth, authors E.B. White and Thornton Wilder, and singer Marian Anderson, among others. But it only took a year for modern popular culture to start getting recognized, with Walt Disney getting the blue-ribbon treatment from Lyndon Johnson the next year.
Elvis isn't the first Memphis-connected recipient. Playwright Tennessee Williams, who lived in Memphis at the dawn of his writing career, was awarded by Jimmy Carter in 1980. Actress, activist and philanthropist Marlo Thomas, who maintains a close connection to St. Jude Children's Research Hospital, which her father founded, was awarded by Barack Obama in 2014.
The most Memphis-friendly president in this regard has been George W. Bush, who awarded B.B. King and the Memphis-born Aretha Franklin in 2005 and 2006, respectively, and then followed in 2007 with probably the most significant Memphis recipient until now: civil rights leader and longtime NAACP executive director Benjamin Hooks. (Al Green received a Kennedy Center Honor from Obama in 2014.)
Why did it take so long for Elvis, who is on the very short list of American cultural icons?
I'd guess an early death is the main reason. Posthumous awards aren't exactly rare, but are definitely the exception. That nearly half (three of seven) of Trump's class are posthumous is unusual, but among other notable posthumous honorees have been Martin Luther King Jr. (1977), John Wayne (1980), Count Basie (1985), Lucille Ball (1989), Thurgood Marshall (1993) and Alvin Ailey (2014).
There's no way around what an odd grouping Elvis will be a part of, with Trump's class divided into athletes (Staubach and Page), political fellow travelers (Scalia, Hatch and Adelson), and two of the greatest figures of American culture (the King and the Bambino). The latter feels like checking off the top names from a list of so-far-overlooked icons. Perhaps Charlie Chaplin, William Faulkner and Marilyn Monroe will be close behind.
I suppose we can't ignore exactly which president is finally bestowing this honor, though even raising an eyebrow in that direction tends to provoke hate mail.
In that regard, perhaps this overdue honor is appropriately timed, completing a kind of weird triptych linkage of Elvis Presley and American presidents.
Elvis' first notable presidential connection was, of course, Richard Nixon, whom Elvis famously met in the Oval Office in December 1970, about a year and a half before the Watergate break-in. Elvis came in pursuit of a badge from the Bureau of Narcotics and Dangerous Drugs, and left with one, a token perhaps intended as more ceremonial than Elvis believed.
But that was the only honor Nixon bestowed upon Elvis. While Nixon managed to award Presidential Medals of Freedom to westerns director John Ford and jazz great Duke Ellington, Elvis never made Nixon's list.
A generation later, Elvis was gone – or was he? –but not forgotten, having a national moment in conjunction with another president-to-be.
The King had exited the stage before Bill Clinton was first elected Arkansas governor, much less before he reached the White House, but when Clinton's 1992 campaign was in trouble, he grabbed his saxophone and sunglasses and honked out "Heartbreak Hotel" on "The Arsenio Hall Show." Later in the campaign, Clinton sang a little "Don't Be Cruel" in a CNN interview.
The Secret Service code word for Clinton was "Eagle," but it might as well have been "Elvis," which is what many in the media dubbed him during the 1992 campaign against President George H.W. Bush.
For The New York Times, in the fall of 1992, critic Greil Marcus wrote about Elvis' presence in the election:
In July, "Elvis Aron Presley" was listed in the party literature as the "Entertainment Coordinator" of the Democratic Convention. Al Gore told the convention it had always been his dream to come "to Madison Square Garden and be the warm-up act for Elvis."
The President's attacks were couched in bizarre Elvisisms: the Governor was on all sides of every issue. "He's been spotted in more places than Elvis Presley," Mr. Bush complained. "I guess you'd say his plan really is 'Elvis Economics,'" he continued: "America will be checking into the 'Heartbreak Hotel.'"
Marcus later got an entire book, "Double Trouble," out of the Clinton-Elvis connection.
Big Bill was an avowed fan of Big E, but with eight years to get it done, Clinton never gave Elvis this posthumous honor. (If Elvis had lived, I once envisioned, this may have been different.)
Clinton actually didn't award any musicians, as near as I can find. He did award comic actress and Broadway great Martha Raye, but generally stuck to loftier territory, honoring the likes of Rosa Parks and (another posthumous honoree) Thurgood Marshall.
Maybe Elvis was a little too on-the-nose for Clinton. The connection wasn't always favorable for him, so linked as they were not only by personal charisma and hardscrabble Southern upbringings but by the enormity of their various appetites.
As for Trump, his prior connection to Elvis was an unintentional one, and not widely noted.
Soon after taking office, Trump began referring to Mar-a-Lago, his Florida golf club, as "the Southern White House."
Such a claim ignored George Washington's Mount Vernon in Virginia and Faulkner's Rowan Oak, down the road in Oxford, Mississippi. But we all know that the real Southern White House is located at 3764 Elvis Presley Blvd. in Memphis, Tennessee. Graceland remains second only to that other abode, at 1600 Pennsylvania Ave., among the most-visited Americans homes.
Nixon left office ahead of the posse. Clinton was the second president ever impeached by the House of Representatives. Trump is facing multiple serious investigations that could yet lead down one of these roads. At his worst a symbol of American excess and squandered potential, perhaps Elvis was destined to be associated only with the most flawed and embattled of our modern presidents.
He's also, of course, a symbol of American richness, and "Freedom" is an appellation he's earned as much as most on the list.
In truth, the list of Medal of Freedom winners is pretty rough on the history of American popular music.
Elvis is in the club now, but still on the outside looking in: Chuck Berry, Louis Armstrong, Hank Williams, Johnny Cash and many more top-tier artists. Obama somehow found room for James Taylor and Gloria Estefan.
Bruce Springsteen, himself a Medal of Freedom honoree, once said that Elvis set our bodies free. Maybe that's a bit much, but Elvis was both a now underrecognized figure of individual artistic genius and an acknowledged but increasingly underconsidered figure of cultural revolution.
The democratic impulse behind rock 'n' roll – the union of black and white, urban and rural, sophisticated and rough – had been a kind of subterranean reality, especially in the South, for years, but became a marketplace reality across the country at the moment of Elvis' mid-'50s emergence. It was driven by a post-war youth culture whose surfeit of discretionary income had the buying power to turn a pre-existing subculture into mass and Elvis into a star. Before, it may have seemed unlikely in a nation so divided that the many tributaries of American music, and the cultures they represented, could come together in one music and one man, though Elvis was only the brightest star in a broad constellation. Elvis was a figure of great disruption who became a figure of great unity, if only for a little while.
Maybe this moment needs that reminder, if we can look far enough to Young Elvis to see it.
---