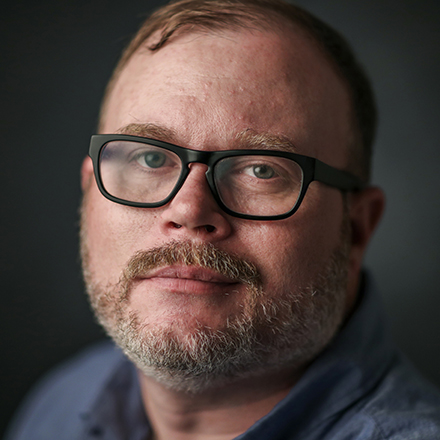 The Year-End Memphis 10
A double-fistful of observations on the year in Memphis
Years are arbitrary units of time, and a lot of what was most interesting in Memphis in 2018 are ongoing changes or trends that don't stop because a calendar flips. With that in mind, this year-in-review often doubles as a kind of year-in-preview: A Memphis 10 look back at some of the most significant Memphis stories and developments (often literally) of 2018, and beyond. 
1. Building Up
The city unveiled its Memphis 3.0 plan as this column was being written, so I haven't had time to read (or skim – it's 412 pages) through it, but the core call – build up, not out – has already been a rhetorical refrain and on-the-ground reality this year.
Over the past few years, Memphis has developed a reputation for not just filling in, but creatively repurposing empty structures such as the Pyramid (a Bass Pro Shop), the Peabody Place Mall (ServiceMaster headquarters), the Sears building (Crosstown Concourse) and the Tennessee Brewery (mixed-use development), among others.
There are plenty of rescue efforts still warranted, with some ongoing or proposed: the Marine Hospital site in the French Fort neighborhood, Ashlar Hall (aka Prince Mongo's old castle). 
But this year seems to have launched or revved up a head-spinning array of "build up" projects for new or improved properties or public assets in the city's core. Among them: 
That doesn't include the coming business relocation of Indigo Ag, which will move into the fully functioning Toyota Center in Downtown's core and bring hundreds of employees with it.
Concerns amid this growth are legion and real: Is public money being well-spent? What are the risks and costs of gentrification? What's the impact on the affordability of housing? Or, in some ways, its overabundance? What's the risk of losing civic character? (Maybe tearing down a nice mid-century office building for a car wash is a downgrade?)
And though I haven't read Memphis 3.0 yet, I know from past conversations with its planners that the concentration of investment in the center geographic band of the city – Downtown-Midtown-East Memphis – at the relative exclusion of the rest of the city is a concern.
But Memphis isn't New Orleans or Charleston – with a large, well-preserved historical built environment to protect. And it's not Nashville or Austin – "struggling" with the good problem of over-heated growth. These are opportunities born of prior neglect. Memphis has been and continues to be populated by too many barren, blighted, or underused properties. The real damage was done decades ago. How many people even remember what made way for AutoZone Park or FedExForum? Who will remember much about what Union Row replaced?
Visitors transported from 1990 to today wouldn't recognize much of Downtown Memphis. At the current pace, visitors 20 years from now might have a similar experience, and while not all development is really progress – scrutiny and smart management are always needed – there seems to be much more reward than risk on the present path ahead.
2. Take Us to the River
None of that accounts for the Riverfront, which saw new action in 2018 after decades of more planning than follow-through.
The new River Garden park, with its fire pits, seating and climbing areas, and birdhouses, is a nice upgrade, and a small step that sets up bigger endeavors to come. The River Line trail connects once too-discrete destinations along the Memphis side of the river. Early next year, the prospective architects for a new Brooks Museum on Front Street, overlooking the river, should be winnowed down, and plans for a redeveloped Tom Lee Park should be unveiled, with construction on the latter set for summer, following one last Memphis in May, transforming what, for years, has been a kind of open plain along the river bank, underutilized 11 months a year.
Can Tom Lee Park become a better year-round destination while still being an optimal spot for the annual Beale Street Music Festival and World Championship Barbecue Cooking Contest? Should compromises be fully mutual? This will be one of the more interesting Memphis stories of 2019. Awaiting a less certain, longer-term future: Mud Island.
3. We Get Around
If building up rather than out is successful, it will create more density, which will hopefully lessen Memphis' dependence on cars. There's really only one direction to go in this regard. Modern Memphis, like so many other cities, was built for cars, resulting in something more than habits that are hard to break: Not being a car user can be such a hassle that making a different choice is unlikely if you're fortunate enough to have a choice to make.
The past year was a boon in terms of small-scale, core city transportation: The trolleys returned, bike share debuted (reporting more than 25,000 rides so far), and pay-per-ride electric scooters fell from the sky. Meanwhile, pedestrian and biking infrastructure, once near-non-existent, is getting better by the day. (Including this attractive and recently celebrated streetscaping in the Memphis Medical District.)
A lot of that is more recreational than point-A-to-point-B transportation, but it can and often is still the latter. I know the scooters inspire a lot of anti-trend and/or worried-about-safety hatred, but I've found them useful as an actual transportation option, at least within the confines of Downtown. Sometimes, especially when it's hot, a few-minutes ride has replaced walking (this is generally bad), but there have been many times where it's replaced what would have been a car trip (this is good). The Birds (and now Limes) and Bikeshare are invariably in some form of competition, and it remains to be seen if both can survive together, though one hopes so. This summer and fall was round one. It'll be interesting to re-evaluate the climate in the spring.
None of that, of course, matters as much as bus service in the still spread-out Memphis area. A good sign is the attention new Shelby County Mayor Lee Harris has given to what has long been considered a "city" issue. Whether city and county can expand both funding and, crucially, usage for MATA is another 2019 story to watch.
4. Old-School Memphis Reimagined
The riverfront isn't the only public gathering place getting reimagined. While much of Memphis is busy building up, three staple destinations are taking a deliberate approach to reinvention that should be major stories in 2019.
It's a moment of massive change at Overton Park, where the Levitt Shell and Memphis Zoo will both have new leadership and Memphis College of Art and (a few years down the line) the Brooks Museum will be exiting. Add in the eventual clearing out of the city's general services lot at the park's southeast corner, and necessity should be the mother of invention in Overton Park, which is embarking on its first master plan in 30 years. Hopefully the leadership change at the Zoo will help lower the temperature as agreed-upon resolutions to Zoo parking practices are implemented. Whether it's a Metal Museum expansion or makerspace or something else, hopefully MCA's stirring Rust Hall will remain an arts beacon.
With the state approving a Tourism Development Zone last month, long-debated redevelopment of the Fairgrounds can now move forward, provided there's enough private investment to pair with tax-generated funding. The bet on competitive youth-sports is just that, a gamble, but one targeted enough that it has a chance to pay off. If nothing else, the proposed facilities will be useful even if they don't turn a profit. Mothballing the Mid-South Coliseum was the path of least resistance and least expense, but at the cost of re-envisioning a major piece of public land without incorporating a major piece of it. Maybe development and attention shakes free a viable reuse plan for the building. That would be great. But it feels like the city is Lucy and the Coliseum is the football in an endless Peanuts strip.
Over at Graceland, they really want the city to help fund an arena, in violation of the non-participation clause in the city's FedExForum lease, that Elvis Presley Enterprises could just pay for themselves if it's such a great idea. What I've never quite understood about this is EPE's sense of entitlement. Even if there weren't a non-participation clause that prevents the city from funding a competing arena/venue, there would not be an obligation to use public funds for a private enterprise. That said, Graceland's recent and ongoing expansion and reinvention is a good thing. I do think it ultimately does and should compete more with the casinos than FedExForum and has a chance to enlarge the city's tourism pie.   
5. The Basketball Capital of the South, Reborn
Memphis' global reputation might be heavy on blues and barbecue, but anyone who operates a media enterprise in Memphis can tell you it's a less-celebrated third "B" that moves the needle more inside the city these days: Basketball.
This season, the game at all three levels in Memphis has gotten a boost. At the preps level, the city boasts the top recruit in the country in East center James Wiseman. At the college level, Penny Hardaway has brought energy back to his alma mater. And at the pro level, Jaren Jackson Jr. has been the most dynamic rookie to glide across local hardwood since before FedExForum was built.
The 2017-2018 season was the first time in the 17 years of NBA basketball in Memphis that neither the Tigers or Grizzlies made the postseason. That previously unprecedented double-dip could well become a trend this season, but with Hardaway loading up for the future (starting with keeping Wiseman in town) and Jackson on the early rungs of a ladder that will keep in Memphis for at least three more seasons, and likely many more, these 2018 leading men all have staying power.
6. Paying the People
Count the Memphis 10 as a general believer in the controversial-to-some notion that one of the best ways to combat poverty is for people to have more money. While Memphis doesn't have a living-wage law, there were some meaningful moves on this front in 2018.
In the spring, Shelby County Schools announced a plan to raise its minimum wage to $15 an hour. This fall, St. Jude followed suit, and Shelby County made a move to pay its temp workers this rate. There's hope that Amazon's decision to raise its minimum to $15 an hour company-wide could have a significant ripple effect in Memphis, where warehouse/delivery/logistics jobs employs many thousands of people. There's also been more focus on living-wage jobs from small businesses, with new endeavors such as Inspire Community Cafe and Lucy J's Bakery in Crosstown setting an example. May these canaries in the coalmine return to lead others down the path.
7. Expansions, Farewells, Returns and Reinventions on the Restaurant Front
Central BBQ's rebrand earlier this year revealed Memphis social media to be full of amateur graphic designers. Was that "que since '02" on the sign really necessary or did it make it too busy? Isn't full spelling in Memphis more typically "cue" than "que"? I finally decided to stay agnostic on these questions, but liked the new look and especially the new (?) slogan: "Smoke is our sauce."
Memphis has plenty of great sauces too, but this paean to the slow-smoked foundation of our signature cuisine suggests a deeper, more widely applicable civic resonance. Maybe we need an update from "Home of the Blues and the Birthplace of Rock and Roll."
As Central prepares to conquer the country, Gus's Fried Chicken-style and other Memphis favorites are expanding in place: It's hard to imagine the Arcade with a different footprint, but we'll try to adapt, and the potential there as a destination/anchor for the growing South Main district is clear. McEwen's expansion is easier to envision. The eponymous Andrew Michael duo added a new spot with the Gray Canary, with a Hog & Hominy expansion to come, and chef Kelly English celebrated a decade in Memphis by changing Restaurant Iris from a New Orleans-influenced spot to something that represents his Memphis-honed sensibility today. Ronnie Grisanti's is back, and Elwood's Shack is welcoming a Cooper-Young sibling.
The craft beer scene continues to boom, from North Memphis to Downtown to the Edge.
Along the way, two personal favorites – Lucky Cat Ramen and the Soi. No. 9 food truck – had big years, the former prepping its own move/expansion, the latter getting some much-deserved national attention.
Not all movement is forward: Indian Pass couldn't last a year, and while I never got around to trying it out (the original restaurant, on Florida's forgotten coast, is great), I blame the bad karma of its needless desecration of the wrought-iron Midtown sign at its entrance. The Kitchen at Shelby Farms closed, and it'll be interesting to see which direction the park goes with food.
Zinne's and Fino's are beloved places we're losing. The former holds no personal meaning to me (my loss, I imagine), but my second Memphis apartment was across the street from the latter, and I'd put the longstanding Midtown deli on the very short list of Memphis restaurants I've eaten at most. (Related: Though Fuel Cafe is closing, I was happy to see the food truck will remain.) Perhaps no loss hits as hard as that of DeJavu founder/chef Gary Williams, whose classic Creole food was among the most reliable and pleasurable dining experiences Memphis had to offer.
8. The City-States of Tennessee
Reminders of Memphis' cultural isolation from the rest of Tennessee are frequent. Just this month, a rowdy basketball game between the University of Memphis and University of Tennessee pitted fan bases a state – and world – apart. And then some local TV news staffer responded to a social media call to describe 2018 in four words with this bit of poetry: "Nashville is still trash." The station, WMC, deleted the tweet and announced it was handling the personnel matter internally. On radio that day, Geoff Calkins and I mused about how we might handle the matter: Employee of the month? Extra Christmas bonus? (Seriously, here's hoping it was just a tsk-tsking "please don't do that again.")
These rivalries can be good fun if not taken too far, but if anything, 2018 provided a reminder that Memphis and Nashville have more commonality than conflict, and are increasingly allies in the context of a state growing apart from them (or vice-versa).
This was illustrated in the results of November's midterm, where the hyped Senate race between Marsha Blackburn and Phil Bredesen was supposed to be a close one, and wasn't at all. Blackburn won the race by double-digits. The last time the seat had been open, in 2006, Republican Bob Corker had beaten Democrat Harold Ford Jr. by only three points.
Consider this: Bredesen, patrician former Nashville mayor, won Shelby County by a bigger margin (+32 to +26) than Memphis native son Ford had 12 years earlier. Bredesen won Nashville's Davidson County by 20 points more than Ford had. And yet he still lost statewide by more than three times Ford's percentage loss.
The widening urban-rural divide is perhaps the biggest structural story in American politics and culture now, and it may be as stark in Tennessee as anywhere. As someone who grew up in the small-town South, I take no pleasure in this, but it's very real. It plays out in all kinds of ways, and many are more widely impactful, but perhaps nothing this year, not even the election, turned Tennessee's urban-rural divide into theater quite like Memphis' insistence on controlling its own public spaces and displays and telling its own histories, which representatives from places such as Dresden, Parkers Crossroads, and Jonesborough tried to prevent, and then tried to punish Memphis for working around them.
So, yeah, the Nashville entitlement and Memphis resentment have a way of feeding off each other. But as 2018 showed, more than ever, we're in this together.
9. Little Ol' Us
In an environment of contraction nationwide, Memphis media expanded in 2018. Journalists who joined The Daily Memphian from The Commercial Appeal and Memphis Business Journal were replaced at those publications, for a net gain of twentysomething writing/editing jobs in the city and expanded coverage of it.
In addition to these three, Memphis still boasts an alt-weekly (The Memphis Flyer), city magazine (Memphis), and African-American newspaper (Tri-State Defender), along with more newish digital-only niche publications, most prominently former Commercial Appeal columnist Wendi Thomas' MLK50, which recently announced a partnership with national journalism nonprofit ProPublica.
While I'd certainly make the pitch to anyone to be a Daily Memphian subscriber, here's hoping all of the above continue to survive and thrive in 2019.
10. The Final Number
A few years ago, as arts & entertainment editor at The Commercial Appeal, I presided over the creation of a list of "The 100 Best Songs About Memphis." Chuck Berry, the St. Louis rival to the rock-and-roll throne, actually placed two songs in the top five – "Memphis, Tennessee" and "Back to Memphis" – where he was joined by Tom T. Hall's "That's How I Got to Memphis" and Rufus Thomas' "The Memphis Train." But the top pick was Jerry Lee Lewis' "Memphis Beat."
Were I to do a one-man 2018 update to a list that was then the product of a five-person panel, Jerry Lee would no longer be the only Lewis on the list. This year added a strong new entry to the "songs about Memphis" canon, and it came partly from Lewis' now-71-year-old sister, Linda Gail Lewis:
"Memphis Never Falls From Style" comes from "Wild! Wild! Wild!," a joyous late-summer album pairing Linda Gail Lewis with ace (we used to call it) alt-country songwriter Robbie Fulks. Musically, the song evokes the city's jug-band blues and Handy-era jazz heritage, which is its own kind of righteous joke on the notion of falling out of style.
Lyrically, it's a little wishful at times, as most civic boosterism is, and we don't endorse the slander of Southern sister city Birmingham. But there is this Inspirational Verse:
Don't shush when they shout
Nor scold when they drink
They're like Jerry Lee, the Killer
They don't care what you think
Bonus charm points: The actual album bleeps Lewis' one "f bomb" and one of her final claims for the city is "Eddie Braddock's from there, what else you need to know?" Braddock is a former Stax Records promotions man. Also, Lewis' husband.
---