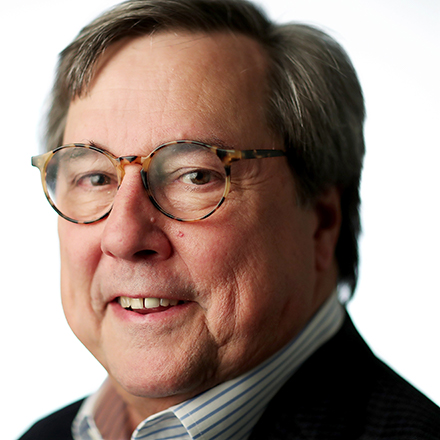 Dan Conaway
Dan Conaway is in a relationship with his city. A communication strategist, freelance writer, and author of "I'm a Memphian," he can be reached at dan@wakesomebodyup.com.
Memphasis: All Funked Up
(This was my first column some 400-plus columns ago. I was looking for a word that most aptly describes Memphis. Just one word …)
Face it. You're funky. funky 1 |f ng k|
1 (of music) having or using a strong dance rhythm, in particular that of funk: some excellent funky beats.
• modern and stylish in an unconventional or striking way: She likes wearing funky clothes.
2 strongly musty: Cooked greens make the kitchen smell really funky.
Rufus Thomas understood. If a chicken could get funky, it would be here. Look at the definition. It includes quintessential Memphis words. Rhythm. Beats. Unconventional. Striking. Greens and kitchen are in there, too.
This part of the world gave the rest of the world rhythm and blues, the beat of rock 'n' roll, the king and court of unconventional and striking. We gave them greens and cornbread, too, and grits, chitterlings, fried green tomatoes and fried chicken.
We gave them the stuff that sustains life in hard-to-live lives. Soul-stirring music born of abject poverty. Mouthwatering flavor from food easy to come by out in the yard. A sense of, "I can make it," "I can change it," "I can create it," because the most ordinary of origins have sent such extra extraordinary gifts to the world from here.
Elvis and Holiday Inns. Self-service groceries and Federal Express. Three 6 Mafia and modern orthopedics. Stax and St. Jude. Isaac, Al and B.B. Clarence, Fred and Kemmons. Pit barbecue and Pitt Hyde.
Over the years, we've been known as the world's foremost city for cotton, hardwood, juke joints, mules, blues, rock 'n' roll, yellow fever, soul, air freight, trauma nails and barbecue.
And the assassination of Martin Luther King Jr.
All of that, mixed in our spicy diversity, baked in our sweat-through-everything summers, and left to stand on the kitchen, restaurant and church tables where we gather, has made us one of the funkiest dishes this country serves. And people from everywhere can't wait for a taste.
The world knows us for the beat of our mojo, the depth and breadth of our creativity, the warmth of our hospitality, and as the most giving city of our size anywhere. Yet, if you listen to us, you'd never know it.
We think it's all about crime – or who the mayor is, was, or isn't – or taxes – or what we'll do about my street/neighborhood/school/Bible/gun. Those are real concerns needing real solutions, but people from everywhere have them, and when we bitch mightily as if they were ours uniquely, we can lose sight of what others see in us.
Look at it this way, if everybody sees that funky person you're with as attractive, fun, imaginative, intelligent, capable, different and loaded with potential and you don't … you're the one who's wrong. 
As John Cleese said, "If you walk in wearing a suit and everyone else is dressed as a chicken, you're the one who's out of place." Rufus would have understood. Work on our faults, but build on our strengths.
I'm a Memphian, and I'm funky.
---