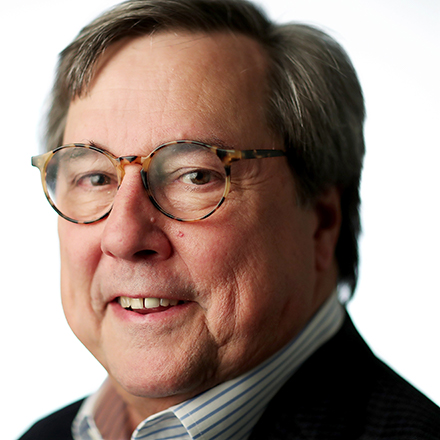 Dan Conaway
Dan Conaway is in a relationship with his city. A communication strategist, freelance writer, and author of "I'm a Memphian," he can be reached at dan@wakesomebodyup.com.
Conaway: Not No, But Hell No
We, my friends, are being had – and we should have none of it.
A friend who worked for S.C. Toof & Co. back in the '60s told a good story about the use of power. Then the company was family-owned and the largest printing operation around these parts and well beyond. Mr. Toof fancied himself a broad-minded leader, open to suggestion and reform. The company's leadership met weekly to discuss issues and vote on policy.
In one such session, Mr. Toof proposed a change. During discussion, it became apparent that everyone else hated the idea. He called for a vote. "All in favor," he said, raising his hand. "All opposed," he followed, and every other hand went up. "Now," he said, sternly surveying the room, "let's weigh the votes."
Mr. Toof had nothing on the Memphis City Council.
In 2008, more than seven out of 10 of us voted for eight-year term limits. Landslide. The council has not only ignored that vote, they've put term limits back on the Nov. 6 ballot and added four years to the limit. The referendum language is intentionally deceptive, but by voting NO you can force the eight-year limit you've already voted for overwhelmingly.
No, my friends. Hell no.
Also in 2008, more than seven out of 10 of us voted to give instant runoff voting (IRV) a try. Mandate. That's the process that eliminates a second election to determine winners. That second, or runoff election, always involves fewer voters than the first election, and always makes voting harder for those who have the most difficulty getting to the polls. In other words, without IRV, relatively few of us elect those who are supposed to represent all of us. Again, the council has ignored the will of the people for a decade, and put another deceptive referendum to reverse your vote on IRV on the ballot, and, to further confuse you, they've added a third referendum on single -district voting. By voting NO on all referendums, you can make your former votes matter again and return respect to you, the voters.
No, my friends. Hell no.
Unlike the council, I respect your judgment. Therefore, I know you can tell this whole mess ticks me off. These referendums and the condescending process that produced them are examples of the plantation mentality that has so plagued this city for so long.
That's the mentality that makes the following assumption: We the few – entitled as we are by the power of position, elected or appointed, or by the power of wealth and privilege and property, earned or inherited, or by the power of superior intellect, assumed or assigned, or increasingly by the power of the most aggrieved at the moment, or a combination of all of those arrogant conceits – know what's best for the many, bless their hearts.
Those few should not be allowed to overturn the vote of seven out of 10 of us.
I'm a Memphian, and I say not no, but hell no.
---