Memphis sports scene: suspensions, postponements, cancellations
The Memphis sports scene has been racked with cancellations this week as organizers work to stop the spread of COVID-19.
The American Athletic Conference suspended spring sports until further notice meaning the University of Memphis golf, tennis, track and field, softball and baseball teams are done playing. The NCAA canceled the College World Series so even if some spring sports do resume the baseball season may be over. 
On Tuesday morning, Memphis lengthened its spring break by one week in preparation for going to online classes. A short time later the men's basketball team learned the AAC Basketball Tournament was canceled. 
The Tigers football squad had spring football planned to start March 17 with Friday Night Stripes slated for April 17. A fan appreciation day along with a bowling event with Darrell Henderson and Cornhole Tournament with DeAngelo Williams were on the docket but have since been canceled by the U of M. 
The NBA led the way for professional sports teams by postponing season play Wednesday night. The Memphis Grizzlies are at the No. 8 spot in the Western Conference at 32-33 with 17 games left to play. No timetable for a start to the season has been announced by league officials. The G-League and Memphis Hustle weren't far behind in announcing the suspension of league activities.
The United States Soccer League announced they would suspend play for a "minimum of 30 days" Tuesday afternoon. 901FC lost their home opener to IndyEleven 4-2 Saturday afternoon. 
Any baseball fanatics trying to see the Redbirds, who share AutoZone Park with 901FC, will have to wait. Minor League Baseball delayed the start of the 2020 season for an undetermined amount of time. Memphis was scheduled to officially start the season at home against the Omaha Storm Chasers April 9.
Like other schools around the country, both Rhodes and Christian Brothers University made the decision to move to online learning. The Buccaneers elected to suspend all athletic events through April 14 while Rhodes canceled intercollegiate competitions for the rest of the season. 
Shelby County Schools will be closed until the 30 and not hold any athletics during that time period. The TSSAA canceled the state men's and women's basketball tournaments Thursday. 
The Catholic Diocese canceled sporting events for their member schools from Friday, March 13 to Friday, March 20. According to a statement, athletics will pick back up when classes resume. 
Lausanne Collegiate School will close school starting Monday, March 16 and cancel any games or practices that are on the calendar until the 30 along with St. George's.
Most national sports organizations have announced cancellations, suspensions or other precautions due to the coronavirus danger. Here's a list, according to wire reports:
BASKETBALL
Men's and women's 2020 NCAA basketball tournaments have been canceled.
All remaining winter and spring NCAA championships, both men's and women's, have been canceled.
The NBA season has been suspended for at least 30 days.
HOCKEY
The NHL season, with 189 games remaining, has been suspended indefinitely.
BASEBALL
Major League Baseball has suspended spring training games and delayed the start of its season, currently scheduled for March 26, for at least two weeks.
Minor league baseball is suspending its season indefinitely.
The College World Series has been canceled.
GOLF
The last three rounds of The Players Championship will be played without fans, as will the next three PGA events.
The Masters is still slated to go on, as scheduled, the week of April 6. 
TENNIS
The ATP canceled men's professional tennis tournaments for the next six weeks, up to and including the week of April 20.
The Miami Open and the Volvo Car Open in Charleston, South Carolina, "will not be held at this time," according to the WTA.
AUTO RACING
NASCAR races in Atlanta and Miami over the next two weekends will be held without fans.
The IndyCar race this weekend in St. Petersburg, Florida, will be held without fans.
Formula One canceled the season-opening Australian Grand Prix March 13.
FOOTBALL
The new NFL year is still scheduled to begin March 18, but the Annual League Meeting scheduled for March 29-April 1 has been canceled. Pro day travel has been suspended by the Atlanta Falcons, Buffalo Bills, Detroit Lions, Jacksonville Jaguars, Kansas City Chiefs, Los Angeles Chargers, Miami Dolphins, Minnesota Vikings, New York Giants, San Francisco 49ers, Tampa Bay Buccaneers and Washington Redskins.
The XFL, whose season was scheduled to end with a championship April 26, is suspending its season indefinitely.
SOCCER
Major League Soccer is suspending play for 30 days.
SAILING
US Sailing has advised all American Olympic-class sailors training in Europe to return home to train.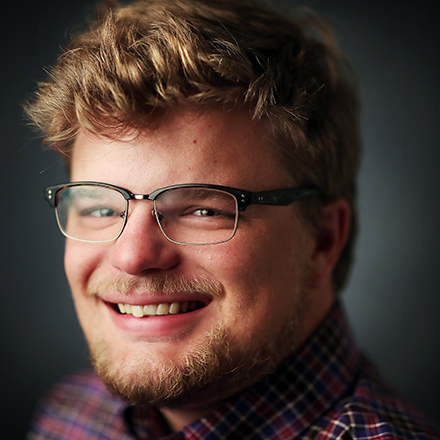 Jonah Jordan
Jonah Jordan was born and raised in Memphis, graduated from the University of Memphis and has covered the Memphis Tigers for three years. When he's not writing, he enjoys golfing and eating barbecue.
---