Hard-to-read Shutes ready to continue success at University of Memphis
Nobody at the breakfast table knew what school Jamirah Shutes would choose for college, not even her parents. Missouri, Ole Miss and Purdue were putting pressure on the 5-foot-7 guard from Brownsville to commit. The school 45 minutes away from her and her family still had a shot, though.
So Shutes – with her reputation for being quiet and reserved – wrapped up her official visit to the University of Memphis and had breakfast with her parents and head coach Melissa McFerrin. Then, the ever-hard-to-read Shutes uttered the words everyone hoped to hear.
"She said, 'I think I want to be a Tiger,'" Patrica Shutes, Jamirah's mother, recalled. "All of us started screaming at the table."
The commitment culminated a pursuit for the younger Shutes since the eighth grade. McFerrin stayed with Jamirah through the player's high school career.
Coaches flocked to Shutes in the fifth grade when she was dribbling with either hand and scoring at will. When asked where the guard learned to keep the ball on a string with her left and right hand, Patricia Shutes said it was all self-taught. Moving with the basketball came natural to Shutes – just like breathing.
Court vision for someone her age drew her parents out of their seats, just like everyone else watching a budding star. A move to Memphis confirmed Patricia's suspicions – she had something special on her hands.
"I decided in her fifth-grade year to take her to Memphis," Patricia Shutes said. "She played at ECS and with the Memphis Elite team. When they took her from her age group and played her with the older kids, I knew then she was a Division I player."
Getting to know Shutes isn't the easiest thing in the world. So McFerrin started as early as she could.
McFerrin made it clear she was interested in Shutes her eighth-grade year, then brought her and the family to camps and unofficial visits. They were only 45 minutes away in Brownsville, Tennessee, after all.
"She had a very, very early offer from us, which isn't always common in my world," McFerrin said. "We got to know her really well. We got to know her family really well. She's a quiet kid. She's hard to get to know."
High school started, and it became clear Shutes was headed for big things. She averaged 25 points and five rebounds as a junior. The four-year starter was named to the All-West Tennessee Girls Basketball first team as a junior.
Schools came and went, but nobody could quite get a read on what she was thinking. Patricia told them to join the club.
"I had a lot of coaches ... from her middle school coach to her AAU coach to her high school coach, come up to me and say, 'Did Jamirah say something about such and such?'" Patricia said. "I'd say, 'Look, y'all can't read her and I can't either.'"
When Shutes steps on the floor she's a completely different person – something to which her mother had to get accustomed.
"She's a good kid, but when she's on the floor she's a whole other person," Patricia said. "She knows how to get physical. Coaches would say, 'She never gets mad.' I'd say, 'Wait until she puts that basketball uniform on.'"
Patricia openly acknowledges she wanted her daughter to go to Memphis. That way she wouldn't be too far away and their family could go to games.
That doesn't mean her parents pressured her during the recruiting process. They couldn't. Mainly because they could never get a sense of where she was leaning.
"During the recruiting process they didn't care," the freshman guard said. "They said they were going to support me with whatever. I didn't communicate with them that I was going to choose Memphis, I just did it. They were very excited after they found out."
Just like every other high school season, Shutes took a jump in her senior year. She was committed to Memphis at this point and wanted to compete at the highest level.
Shutes averaged 33 points and 11 rebounds in her final season at Haywood High School. That was good enough to earn the All-West Tennessee Player of the Year award. A hope to carry the Tomcats to the state championship fell short, though.
A 43-point performance by Shutes in the quarterfinals was a state tournament scoring record. She broke her own record a game later with 46 points in a loss to Upperman High School. The scoring explosion put Shutes at 3,034 points in four seasons at Haywood.
A historic high school career over and it was bittersweet. A phone call from her future head coach helped, though.
 "After we lost at state, she called me," Shutes said. "She made me feel better about the loss. We lost to Upperman. It was very difficult. She said that I did good and that I left it all out on the floor."
Shutes has struggled so far this season, averaging 13.3 points on 31.6 percent shooting and 26.7 percent from 3-point range. Yet, nobody is worried about the guard who could score at every level in high school.
McFerrin is still ecstatic about the one of the most physical players she's ever coached. They know what Shutes offers because they've seen it for four seasons.
"The next level of her development will be to hit those shots regardless of who the defender is," McFerrin said. "She's probably going to draw the best perimeter defender on the other team. Then after that she needs to collapse defense and get her teammates great shots."
Guard Taylor Barnes, who is Shutes' cousin, enjoys playing alongside someone she's known since the seventh grade.
"She's one of the best basketball players I've ever seen," Barnes said. "She can score. She can get to the rim with ease. I've never seen someone stop her from getting to the rim."
Shutes has a reputation of being a quiet person, although Barnes insists that's not the case. That Shutes is talkative in social environments.
On the basketball floor, Shutes has a different demeanor.
"She is definitely not quiet off the court," Barnes said. "When we get on the court, she's very in the game. She's focused. She's not very vocal and that's something she needs to work on. Outside of basketball she is definitely not quiet."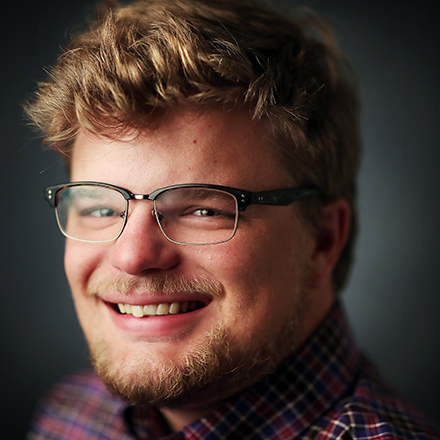 Jonah Jordan
Jonah Jordan was born and raised in Memphis, graduated from the University of Memphis and has covered the Memphis Tigers for three years. When he's not writing, he enjoys golfing and eating barbecue.
---