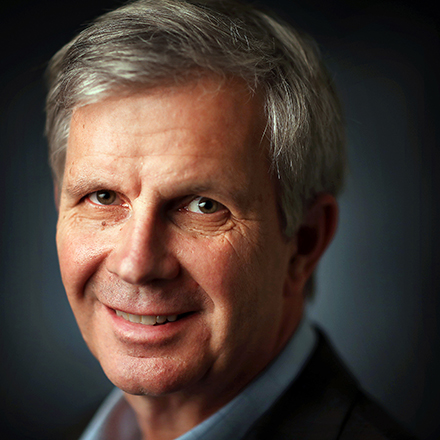 Geoff Calkins
Geoff Calkins has been chronicling Memphis and Memphis sports for more than two decades. He is host of "The Geoff Calkins Show" from 9-11 a.m. M-F on 92.9 FM. Calkins has been named the best sports columnist in the country five times by the Associated Press sports editors, but still figures his best columns are about the people who make Memphis what it is.
Calkins: After embarrassing loss, Penny Hardaway lashes out at Penny Hardaway
ORLANDO — Penny Hardaway sat in front of the microphone in the wake of Oklahoma State's blowout win over the Memphis Tigers in the AdvoCare Invitational and decided to really lay into the individual he thought was responsible for the listless performance.
Penny Hardaway. 
As in: "We didn't show up. To me, it's overall bad coaching, I didn't have my guys prepared."
And also: "They played a really good game, they were well coached and we weren't. I'm taking all this on my shoulders and we'll be better the next game."
And also: "We're not going to blame one person, except for me. I can't blame any kids. I can only blame myself. I'm coaching this team, we win or we lose and it's all on me. I have to have them prepared and I did not have them prepared today."
Yep, Penny really let himself have it.
Oklahoma State routed Memphis, 84-64, and if you had wondered how Hardaway would take this kind of loss, the answer is: personally.
"It was really embarrassing today, to me, to have our team go out there and defend the way we defended," he said. "We know we have some weaknesses but today we knew exactly what was coming, like we did at LSU, and they still punched us in the mouth. They swung first and they never stopped swinging.
"I knew there was going to be some ups and some downs. You never want to get blown out. You never want to show like we did today. That's all heart and effort. We shouldn't have any quit in us. The other team out-playing you, that's OK, but it's like we gave up."
It's hard to argue with the essence of Hardaway's analysis. Oklahoma State dominated the Tigers from start to finish.
Oklahoma State shot 57.1 percent from the field. Memphis shot 36.4 percent.
Oklahoma State collected 40 rebounds. Memphis collected 30.
Oklahoma State had a whopping 10 blocks, six by their massive center, Yor Anei. Memphis had no blocks.
Oklahoma State shot 76.9 percent from the line. Memphis shot 57.9 percent from the line.
Oklahoma State had 38 points off the bench. Memphis had 22 points off the bench. 
A good deal of this carnage has to do with the makeup of the Memphis roster, of course. There's a reason Hardaway's recruiting is so important. The Tigers start two undersized freshman guards and have — let's be generous — a mixed collection of big men.
But that still doesn't explain a 20-point loss to an Oklahoma State team picked to finish last in the Big-12, a team that already lost to Charlotte.
On offense, the Tigers aren't executing, too often resorting to one-on-one basketball, alley-oops to nobody and ill-advised 3-pointers.
---
Geoff Calkins chronicles Season One with Penny Hardaway
---
---
On defense, the Tigers can't stay in front of anyone, struggle with their rotations, and don't have the length to make up for it.
So when one reporter tried to give Hardaway an out — pointing out that Tyler Harris didn't have a second-half bucket until late in the game — Hardaway would have none of it.
"If we're depending on a freshman to make shots then we're going to be in trouble," he said. "It's the defensive end. Right now we're really struggling on the defensive end. We can't keep people in front of us and teams are getting into the middle of the paint and we don't have a rim protector.
"It's something I have to get better with. I'm giving a lot of guys long ropes and waiting on them to come around and it's just not happening fast enough and now I have to make adjustments. I have to make adjustments for our team because this isn't what I want us to represent, the way we played today."
To this point in the season, Hardaway has gone small, accepting the size limitations of the roster and trying to counter that with a dynamic offensive lineup. He has started the same five players — Harris, Jeremiah Martin, Alex Lomax, Kyvon Davenport and Isaiah Maurice — every game. He has often gone with just one big man. Thursday, for example, Mike Parks Jr. played just four minutes.
But the Oklahoma State loss seems to have persuaded Hardaway that this style isn't working, that he has to make changes.
"Until we get better defensively, I think I'm going to have to go with the traditional bigs," Hardaway said. "We can't go small. We really aren't taking advantage of the other team going small, so why do it? Our small lineup was supposed to be dynamic. Right now, it's not happening.
"We're going to go with the old traditional lineups and play guys that we know are going to go out there and do all the dirty work. We can't wait on offense. If guys aren't playing defense, then we can't play them as many minutes."
So look for some rotation changes when Memphis plays Canisius Friday at 12:30. And look for a considerably better effort.  Hardaway just isn't going to tolerate this kind of performance. From himself, especially.
---