Grizzlies Road Recap: Conley fouls out, Grizz sputter as winning streak ends in Los Angeles
One of the keys to the Grizzlies' surprising start to the season is that Mike Conley and Marc Gasol have played every game so far. But the Grizzlies got a reminder on Friday afternoon in Los Angeles of what playing without Conley is like, and it wasn't pretty.
Conley was called for his rare sixth foul and took a seat with 2:51 to play in the fourth quarter against the Clippers. The Grizzlies were leading 93-85 at the time of Conley's exit, but the Clippers finished on a 13-5 run to force overtime and pulled away for a 112-107 win as the Grizzlies sputtered in the absence of their crunch-time captain.
Marc Gasol opened the extra period by breaking a personal 0-11 drought from three-point range, but the Grizzlies offense otherwise stagnated. Playing from behind for much of the overtime period, the Grizzlies had a chance to tie the game in the final 10 seconds but failed the get a shot off, Garrett Temple getting stripped by Clippers guard Avery Bradley.
All things end, and this marked the end of the Grizzlies' five-game winning streak and unexpected solo perch atop the Western Conference standings. The Grizzlies fell to 12-6, where the Clippers now match them with a 1-0 season-series lead.
The end of regulation was something of a replay of the end of the Grizzlies' win in San Antonio two days before. Against the Spurs, Marc Gasol was not called for a foul in defending a top-of-the-key jumper from Lamarcus Aldridge. This time, in a similar play, Gasol was called for a foul on Clippers forward Danilo Gallinari, who made three free-throws to force overtime.
Conley did some damage before his exit, finishing with 19 points and 11 assists, 10 of those assists coming in the second quarter, a new franchise record for assists in a quarter.
?? ALL 10 of Mike Conley's 2nd quarter assists on #NBA League Pass! #GrindCity pic.twitter.com/zSgB7UhUBs

— NBA (@NBA) November 23, 2018
Five of those assists went to Gasol (27-13-7 on the night), who operated high pick-and-roll with Conley as if they'd been negotiating this dance for a decade. In one play … well, let's pause for a flashback, every word of which is true:
Against the Dallas Mavericks on Monday night, there was a play where Gasol drew a shooting foul on the low block, prompting Mavs coach Rick Carlisle to step forward and yell to the whistle-blower: "(Gasol) had his back to the basket! How could he have been shooting!"
I turned to Clay Bailey beside me on media row and said, shrugging, "I've seen Gasol shoot with his back to the basket before."
Back to the present:
Can't stop watching this @MarcGasol shot ?? pic.twitter.com/qUW7tdQXkG

— Memphis Grizzlies (@memgrizz) November 23, 2018
Rookie Jaren Jackson Jr. had his fourth 20-point game of the season, finishing with 20 points (8-15 shooting), seven rebounds, three assists and three blocks.
For the second straight game, the Grizzlies weren't able to force many turnovers, losing the turnover battle to the Clippers by six.
You can check out the Grizzlies/Clippers box score here.
The Grizzlies will return home on Sunday against former head coach David Fizdale and the New York Knicks, with a 5 p.m. tip at FedExForum.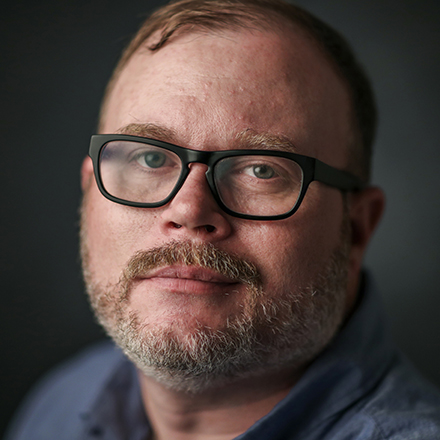 Chris Herrington
Chris Herrington covers the Memphis Grizzlies and writes about Memphis culture, food, and civic life. He lives in the Vollentine-Evergreen neighborhood of Midtown with his wife, two kids, and two dogs.
---