Tigers 'big boy football' strategy kills Houston's spirit
The official stats read, "HENDERSON, D. rush for 4 yards to the MEM48, 1ST DOWN MEM." This moment was more significant than one line on Friday's play-by-play in Memphis' 52-31 win over Houston.
The fourth quarter had just begun and Memphis, tied with Houston at 31-all, faced a fourth-and-1 from their own 44-yard line. Houston had just marched down the field in 1 minute and 1 second to knot the game.
The short yardage situations were some of the tensest moments in the win that would send Memphis to the American Athletic Confernce championship game on Saturday. The third quarter had just ended and a television break left the question of whether the Tigers were going to gamble on fourth down hanging in the air.
Like many other times this season, coach Mike Norvell called for the Tigers heavy package. The formation includes several tight ends and defensive lineman Joseph Dorceus – a 6-foot, 270 pound, bowling ball of a blocker – in at fullback. At most, Norvell and offensive coordinator Kenny Dillingham will only rely on the formation – called "all-22" – twice in a row.
"After we went for it and hit it, I said 'let's see if they can stop it,'" Norvell said.
HENDERSON, D. rush for 19 yards to the HOU33, 1ST DOWN MEM
TAYLOR, Patrick rush for 16 yards to the HOU17, 1ST DOWN MEM
TAYLOR, Patrick rush for 14 yards to the HOU3, 1ST DOWN MEM
TAYLOR, Patrick rush for 2 yards to the HOU1
TAYLOR, Patrick rush for 1 yard to the HOU0, TOUCHDOWN
Houston couldn't stop the Tigers on the ground – a revelation that became apparent with Memphis driving for Taylor's touchdown, putting the Tigers in the lead for good. 
They ran 16 times in the fourth quarter – only one of those went for no gain. Six runs were for 10 or more yards, including a 60-yard touchdown run from Henderson. That scored put Memphis up two touchdowns -- 45-31 -- with 9:39 left in the game.
Memphis ate up chunks of the clock on the ground. Houston's quick strike offense didn't have time to come back as the Tigers scored three touchdowns on the ground in the fourth.
"We were just pounding them, that's when I knew we had them," Pollard said. "They couldn't do anything about it, and we're killing the clock. (We were) Just killing their spirit."
Henderson sped for 178 yards and two touchdowns, both in the fourth quarter. Taylor scampered for 128 and two scores. Pollard joined with 83 yards and a touchdown of his own. Even sixth-year senior Sam Craft added a score with a 28-yard rushing touchdown.
Before the Tigers 401-yard ground game performance on Friday, Houston allowed 190.9 rushing yards per game. Opponents averaged 241.7 yards on the ground against the Cougars defense the last three games.
Memphis ran 93 plays and held the ball for 35 minutes and 52 seconds in Friday's win. That's all a part of the game plan. Turning the ball over two times was not.
"We knew we wanted to try and wear them down throughout the game," Norvell said. "We had 50 snaps in the first half, so we were right on pace. We had a couple of turnovers that kind of set us back. In the second half we had to continue to do what we do. We couldn't turn the ball over more. We had to make sure that we finished drives. We were over 50 percent on third downs, which was critical. Our guys just competed."
Even though quarterback Brady White threw an interception going into halftime, Henderson felt momentum had turned in the Tigers favor. When Memphis overwhelmed the Cougars with their rushing blitzkrieg, Henderson knew it was all over.
"This game is over, keep giving us the ball," Henderson said referencing his thought process.
Henderson, Taylor and even Pollard are formidable weapons out of the backfield. But Dorceus makes the Tigers "all 22 package" significant because of his athleticism and strength.
Dorceus saves touchdowns by running down offensive players from behind as a lineman. Then he creates 60-yard scores when he blocks down the field on offense after running stride for stride with Henderson.
Every time Memphis has a short yardage situation Dorceus wants in the game. He's even implored them to add a run into the playbook. The defensive lineman did play running back in high school. Taylor implored everyone after the win to watch his high school highlights to Dorceus' embarrassment .
Dillingham did add a pass to the flat for Dorceus that the Tigers have run once this season. But his role in the Tigers I-formation is clear.
"Get him (a tackler) out of there," Dorceus said. "Whoever is back there, needs to get out of there and we're going where we need to go. If anybody's in my way they need to move."
Taylor lauded the blocking up front. Norvell complimented Dorceus for his role in the offense. Pollard and Henderson mentioned the pace and package.
The Tigers fullback had a simple term for what did the Cougars on Friday afternoon.
"Big boy football," Dorceus said.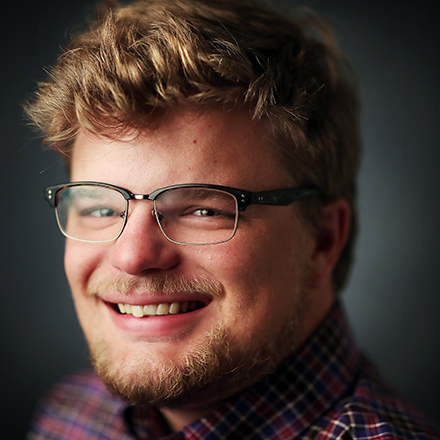 Jonah Jordan
Jonah Jordan was born and raised in Memphis, graduated from the University of Memphis and has covered the Memphis Tigers for three years. When he's not writing, he enjoys golfing and eating barbecue.
---