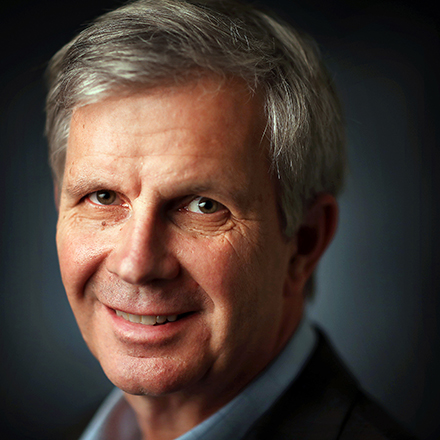 Geoff Calkins
Geoff Calkins has been chronicling Memphis and Memphis sports for more than two decades. He is host of "The Geoff Calkins Show" from 9-11 a.m. M-F on 92.9 FM. Calkins has been named the best sports columnist in the country five times by the Associated Press sports editors, but still figures his best columns are about the people who make Memphis what it is.
Calkins: As Tigers go for a title, it's Memphis vs. Errrbody once again
ORLANDO — After the traditional photos with the championship trophy, after the smiles and the shaking of hands, Memphis coach Mike Norvell quietly handed a football to UCF coach Josh Heupel — signed by the Memphis team — to give to UCF's injured quarterback, McKenzie Milton.
"As a football team, we wanted to have a gesture to say we are there in full support of a speedy recovery for him," Norvell said.
It was an impressive gesture. It was typical of what the Memphis football program has become.
Now all Memphis has to do is go out and ruin UCF's perfect season and end the school's 24-game winning streak in front of what is certain to be an emotional home crowd.
That would be an impressive gesture, too.
It would be the program's first outright conference championship since Memphis won the Missouri Valley Conference in 1969.
It would be a fitting capstone to this team's historic five-year run.
And if it would ruin the American Athletic Conference's chances of getting the multimillion-dollar payout that comes with putting a team in a New Year's Day bowl, well, tough.
"We're just rooting for a good game," said AAC commissioner Mike Aresco.
Hahahahahahaha.
Not that anyone can blame Aresco for (secretly) pulling for UCF in this game. It's the product of college football's corrupt and intentionally unfair playoff system.
That system was designed to exclude schools outside the Power 5 conferences from the four-team playoff. There's simply no way a team from outside the Power 5 can get in. But the conference commissioners did provide that the highest-ranked team outside the Power 5 would be invited to one of the lucrative New Year's bowls.
So if UCF beats Memphis, UCF will go back to a New Year's bowl. But if Memphis beats UCF — because the Tigers already have four losses — the AAC will get shut out.
All of which means that you shouldn't be surprised if Aresco is wearing his lucky gold-and-black boxers to the game Saturday.
Naturally, nobody would admit to such a preference at Friday's championship press conference.
"We're rooting for the officials," said assistant commissioner Chuck Sullivan.
Yeah, but to do what?
UCF is the national flag-bearer for this conference. It has generated a ton of good publicity for the conference over the course of the last two years. And if the school's leadership and fan base tend to be more than a little delusional — you can't believe the number of self-proclaimed national championship banners hung up around this place — a Tiger victory wouldn't do anybody outside of the 901 area code any good.
So if it feels like it's Memphis vs. Errrbody once again, that's because it is.
Happily, this Memphis team seems particularly suited for the challenge, given what it had to go through just to get back to the championship game.
This isn't a team that got all the lucky bounces. This isn't a team that got all the fortunate calls.
This is a team that suffered heartbreak (one-point losses to Navy and UCF) and humiliation (double-digit losses to Missouri and Tulane).
This is a team that started out 1-3 in conference play. This is a team whose first-year quarterback was unfairly maligned because he doesn't have the sheer arm strength of the two quarterbacks who preceded him.
This is a team that hung together through all that and won four games in a row to make it back to the conference championship for the second straight year.
That's a remarkable accomplishment in its own right, isn't it? For a football program that used to be a national laughingstock?
University of Memphis president David Rudd tweeted out a photo of an elevator door in the team hotel that proclaimed Memphis West Division champions.
"Possibly the best elevator. Ever.," is how Rudd captioned the photo.
Possibly the best elevator. Ever. #GoTigersGo pic.twitter.com/zIcGkEpYaq

— Dr. M. David Rudd (@UofMemphisPres) November 30, 2018
It has been quite the ride up.
But Memphis hasn't made it all the way to the top floor in a very long time. That final button can be pushed in Orlando Saturday afternoon.
"It's a championship game, either team can win it," Norvell said.
Whether the conference likes it or not.
---