ECS receiver Williams takes MVP honors in hard-hitting AutoZone High School All-Star Game
Despite being on the losing side in Saturday's AutoZone Liberty Bowl High School All-Star Game, Fayette Academy running back Reid Holland was pretty pumped when it was over.
"Whooo, they sure hit a lot harder in Shelby County than they do in Fayette County," he said with a smile.
There was more hard hitting than anything else in the 17th annual showcase as the Red came away with a 13-2 victory at Memphis University School's Stokes Stadium.
"It might have been the ugliest football game in the history of America from an offensive standpoint," said winning coach Johnny Allen of Harding Academy. "But not only was it a great honor (to coach) but it was a great joy to come out here and see the diversity (in) our city and how the coaches worked for these kids."
That hard work was most evident on the defensive side of the ball. Wooddale defensive end Dennis Cheairs spent most of the first half in the Blue team's backfield and for a time had more quarterback sacks than there were points on the board.  His Wooddale teammate Tylan Tate, Whitehaven's Vincent Guy and Carson Evans of FACS all had interceptions, while Westwood's Emmett Booker rattled at kick return with a huge hit in the second quarter.
The Blue team got in its licks as well. Mitchell's Cameron Powers came up with a huge quarterback sack in the second quarter that led to Houston's Nick Anewalt taking an intentional safety rather than risk a punt out of the end zone. That play provided Blue with its only points.
Trezevant's Sammy Swing had a booming block that helped spring Rossville Christian's Terrance Coleman for a nice return on the second-half kickoff. Lausanne's Erek Campbell, who recently re-opened his recruiting after de-committing from Austin Peay, intercepted a pass.
And while he didn't tackle anyone, Briarcrest's Noah Grant certainly did his part for Blue team coach Carl Coleman of Manassas, unleashing what most likely was a game-record 70-yard punt.
"It's my last high school game," said Cheairs, an honor roll student who is currently sifting through Division 2 and junior college offers. "Just coming out here having fun, having a ball (and) doing what I do best. It's really important to come out to play well and help with my recruiting."
Cheairs looked like a strong Most Valuable Player candidate through most of the game. Or it could have also gone to Houston's Anewalt, who booted field goals of 23 and 42 yards.
But ECS receiver Dawson Williams snagged the trophy just like he snagged the only touchdown of the game, hauling in a 51-yard pass from St. George's quarterback Spencer Smith with about two minutes left in the game. Williams also had a 57-yard reception from MUS' Sellers Shy in the first quarter that set up Anewalt's first field goal.
It was a performance on par with what he produced during the season as he averaged 21.8 yards on 39 catches and scored 12 times for the Eagles.
"I knew it was going to be wet and cold and it was going to be hard to throw the ball," said Williams, who holds a UT-Martin offer. "Spencer told me that we were going to run a deep route. I just told him to throw it as far as he could and he did and I went up an grabbed it.
"(All-star week) was a lot of fun. There are some guys that I've never met in my entire life and I can say now they're awesome friends and awesome teammates. It was a week to remember."
Williams' touchdown prevented the contest from setting a record for fewest points in all-star game history. Only the Blue's 7-6 victory in 2003 had fewer points.
Earlier in the week, Central lineman Isaac Green was presented with the John "Bull" Bramlett award which is given annually to the area player who best represents excellence on the field and character, integrity and godliness off. The award is named for the former linebacker who starred at Memphis State and is presented by the Memphis chapter of the Fellowship of Christian Athletes.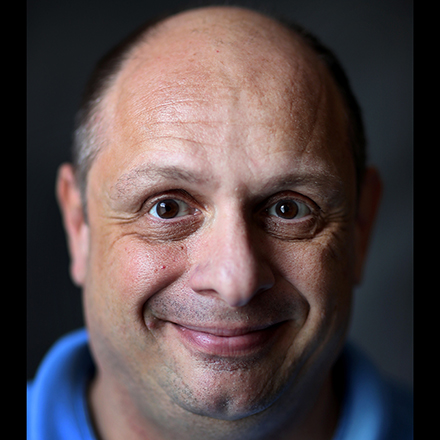 John Varlas
John Varlas is a lifelong Memphian who has covered high school sports in various capacities for over 20 years.