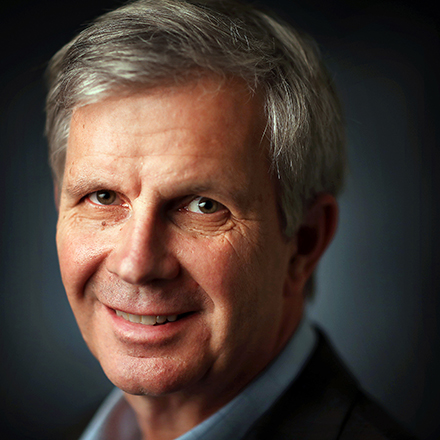 Geoff Calkins
Geoff Calkins has been chronicling Memphis and Memphis sports for more than two decades. He is host of "The Geoff Calkins Show" from 9-11 a.m. M-F on 92.9 FM. Calkins has been named the best sports columnist in the country five times by the Associated Press sports editors, but still figures his best columns are about the people who make Memphis what it is.
Calkins: 'Let's just do this.' Why Mike Norvell ended speculation about his future
Mike Norvell had just returned to his office from a day of recruiting in Memphis high schools when he saw a tweet from my former colleague Mark Giannotto speculating about his future.
"It happened across my phone because he was replying to a tweet from me, and I said, 'OK, let's just do this,'" Norvell said. 
So Norvell tweeted out the following response.
"Stop speculating that I'm going anywhere else. I told you I have one of the BEST jobs in the country and I love some #Memphis #StripeUp #TigerFam #KeepCLIMBing #901Love #MemphisRising."
In fairness, Giannotto had actually speculated that Norvell would be staying at Memphis.
But guess that tweet settles it, right?
Norvell's not going to Kansas State or anywhere else. He'll be coaching the Memphis Tigers again next season. 
"Obviously, we're extremely excited about the future at the University of Memphis," Norvell told me by telephone, shortly after he sent the tweet. "I'm fired up about what we're doing."
Indeed, it's because Norvell is so fired up that he decided to send the tweet at that exact moment. Nothing like a day of selling kids on the virtues of Memphis to reaffirm one's belief in the virtues of Memphis.
"I really don't get caught up in what everybody is saying," Norvell said. "I answered the questions after practice the other day. But if I have to come out every time my name gets mentioned and say, 'No, I'm staying here,' it's going to become repetitive."
---
Jonah Jordan: Norvell indicates he's staying at Memphis
---
Which does not mean Norvell will stay in Memphis forever, of course. The guy is one of the game's rising stars. He's an inspired recruiter, he's great with fans and boosters, he embraces the community, he's fabulous with the media and he presides over one of the most explosive offenses in the country.
Oh, and did we mention his uncanny ability to identify and attract gifted assistants?
Norvell has been coach at Memphis for three seasons. He's already lost six assistants to jobs at Power 5 schools.
Chip Long left to become the offensive coordinator at Notre Dame. Darrell Dickey left to become the offensive coordinator at Texas A&M. David Johnson left to become the receivers coach at Tennessee. Marcus Woodson left to become a defensive backs coach at Auburn. Dan Lanning left to become a linebackers coach at Georgia. And just this week, we learned that Kenny Dillingham is leaving to become the offensive coordinator at Auburn.
That doesn't include Will Hall, who is leaving to become the offensive coordinator at Tulane, or Chris Ball, who is leaving to become the head coach at Northern Arizona. It also doesn't include coaches like Ryan Silverfield and Joe Lorig, who have turned down multiple offers from other programs and stayed at Memphis.
---
Jonah Jordan: Memphis becoming a springboard to other opportunities for assistant coaches
---
You've heard of coaching trees? Norvell is going to be responsible for an entire coaching orchard.
It's astonishing, really. Memphis football used to be considered the end of the line for coaches. Now it's just the beginning.
"My job is to be able to attract great personnel," Norvell said. "I take a great deal of pride in that. We've been able to replace some great coaches with another great group of men. You hate losing good people, but, believe me, from my cellphone, the calls I've gotten today, there's definitely a desire to come and be at Memphis."
So Norvell will now go out there and hire more good coaches. He'll now go out there and recruit more good players. And my only hope is that Memphis fans don't start to take any of this success for granted. 
Memphis football didn't always go to five straight bowl games. Memphis football didn't always play in back-to-back conference championships. The Memphis offense didn't always average 40-plus points a game. The Memphis quarterback didn't always throw for 3,000-plus yards and 25 touchdowns in a season.
That's the work of Norvell. That's why his impromptu tweet sparked a civic celebration.
"I believe in what the future holds for this program," Norvell told me.
So y'all can stop speculating.
---