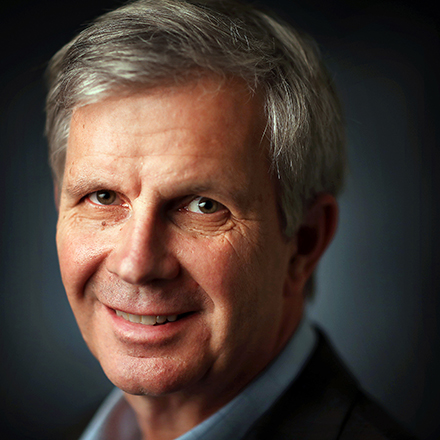 Geoff Calkins
Geoff Calkins has been chronicling Memphis and Memphis sports for more than two decades. He is host of "The Geoff Calkins Show" from 9-11 a.m. M-F on 92.9 FM. Calkins has been named the best sports columnist in the country five times by the Associated Press sports editors, but still figures his best columns are about the people who make Memphis what it is.
Calkins: Penny Hardaway comes out swinging at Rick Barnes
And on the third day after the Memphis-Tennessee game, Memphis coach Penny Hardaway went after Tennessee coach Rick Barnes with balled up — not fists — but words, at the very least.
Hardaway called Barnes "low class."
He said Barnes would "eat his words."
He then ended his press availability with a remarkable rhetorical flourish that we'll save for the end of this column, just for fun.
But I think we can safely say that however heated the Memphis-Tennessee basketball rivalry was before Tuesday, it is considerably more heated now.
All because Hardaway reminded us, again, that he is not your typical college basketball coach. He does not dress like a typical college basketball coach. He does not recruit like a typical college basketball coach. And he does not carefully measure every word like a typical college basketball coach.
"I don't have to when a coach disrespects me or my team," Hardaway said. "I'm going to stay respectful as long as I have to but Rick Barnes is doing a little bit too much."
The exchange was rooted in a small fracas that broke out with 47 seconds left in Saturday's game, when Tennessee guard Jordan Bone got into it with Memphis guard Alex Lomax. Memphis guard Jeremiah Martin then stepped in, the Tennessee bench emptied and the referee started handing out technicals.
Hardaway didn't hold back when asked about it after the game.  
"Alex is a kid that is not going to talk trash, so obviously Jordan Bone said something to him, disrespected him, and he protected himself by saying something back," Hardaway said. "But the entire Tennessee team ran over to fight. Their entire team left the bench to come over, they weren't coming over because of the timeout. You could visibly see guys, with their fists balled, talking trash to our guys."
Now, I'll be honest: I didn't see anybody with balled fists. I'm not saying nobody had balled fists. I'm saying I didn't see it. I did see Tennessee players come over to join the fray, in case the exchange of words became something more.
Barnes clearly took exception to Hardaway's description of the events. On his Monday radio show, he asked Bob Kesling, who handles the Tennessee broadcast, this question: "At any time Saturday, did you ball up your fist and get ready to fight the other commentator?"
Kesling vs. Memphis radio guy Dave Woloshin might be a one-sided scrap. The size difference is roughly the same as the size difference between the Tennessee and Memphis players Saturday.
But Hardaway must not have found any of this amusing, because he came out (rhetorically) swinging Tuesday afternoon.
I asked if he had heard about Barnes' comments. And away we went. 
"If you just watch the film, I'm not making anything up," Hardaway said. "I don't know who Rick Barnes thinks I am, but I'm not a dude who just likes to mess around about anything. I call it how I see it. About how he's trying to make things seem. It's just low class, how he's trying to downgrade my guys, for flopping and all that. Man, c'mon, give me a break."
Note: Barnes evidently did tell his team the Tigers were floppers. Bone said, after the game, "The scouting report said they were going to flop and they flopped."
Hardaway clearly took this as a personal insult, especially since Tennessee shot 46 free throws compared to 22 for the Tigers.
---
GEOFF CALKINS chronicles Season One with Penny Hardaway
---
"As a coach you're going to try to teach charges. You're going to try to teach to be smart. We're smaller. They played a physical game. We knew that. The calls didn't go our way. As for flopping, that's not something we teach. He seems to be focusing on the wrong things. He's blessed to have the No. 3 team in the country. He should be happy with that. We will see each other again."
OK, but what about the balled-up fist accusation, in particular?
"The guy that was on the bench ran over to our side and he balled his fists up and asked our guys what was up. He wanted to fight. I didn't say it was the starters or the guys on the floor. But if you look at the film, then he'll definitely eat those words."
Prediction: Barnes will under no circumstances eat his words. Indeed, the background to all this may extend well before Saturday's game. Barnes scheduled the series with his friend Tubby Smith, who was subsequently canned. Barnes doubtless believes that decision was unfair. 
Beyond that, Hardaway's presence will make it dramatically harder for Barnes to recruit in Memphis. 
"I think it's something more along the page of maybe the recruiting in the state," Hardaway said. "Maybe he's trying to get an upper hand on me or whatever. Honestly, I just want to coach my team and make us play hard every game. They played a great game and came in here and won. I have no complaints about anything else. I just called it how I saw it. The comments he made about my team when it came to the flopping and all that's low class. I'd never do that to another team. He can do whatever he wants to. We'll see each other out on the road or in another game."
I then asked if Hardaway had any relationship with Barnes before Saturday.
"No, don't need one," Hardaway said. "Never had. Don't need one. He's a legendary coach in this game."
And that was nearly the end of it.  Given the way coaches typically go out of their way not to offend, it was an astonishing press conference. Remember when Josh Pastner used to make every coach sound like the modern equivalent of John Wooden? Times have certainly changed. Most Memphis fans will see this as Hardaway sticking up for his program and his players. Most Tennessee fans will see this as Hardaway violating unspoken standards of decorum. Of course, Hardaway doesn't give a flip what Tennessee fans think. They certainly weren't complaining when Lane Kiffin was spouting off every five minutes or when Bruce Pearl was saying his team was going to "kick Memphis' ass."  
So Hardaway eventually moved on to typical basketball talk. He said he's going to continue to bring Kyvon Davenport off the bench. He said he's pleased with the progress of Antwann Jones. Then, as he walked out, he laughed, shook his head and said under his breath, "Rick Barnes, get the (bleep) out."
---