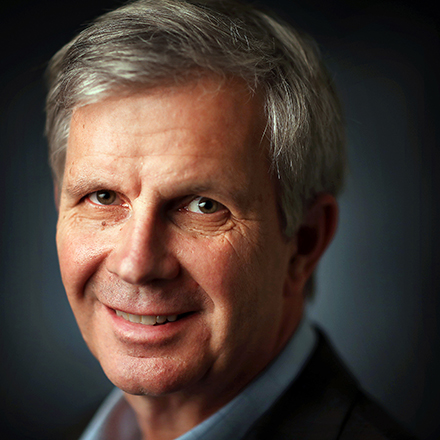 Geoff Calkins
Geoff Calkins has been chronicling Memphis and Memphis sports for more than two decades. He is host of "The Geoff Calkins Show" from 9-11 a.m. M-F on 92.9 FM. Calkins has been named the best sports columnist in the country five times by the Associated Press sports editors, but still figures his best columns are about the people who make Memphis what it is.
Calkins: Supreme Bey (formerly Chris Douglas-Roberts) is coming back to Memphis
Supreme Bey is returning to Memphis and would like your help.
And if you don't know who Supreme Bey is, well, picture him dunking all over Kevin Love at the Final Four.
"I'm very aware I did that," says Bey. "It's something that just doesn't matter to me today. I like that I did that but I am more interested in the impact I can have right now."
So, yes, Supreme Bey is the man you used to know as Chris Douglas-Roberts, and he is returning to Memphis early next week to start a foundation and host an event to give Christmas gifts to kids.
"This is more important to me than a national championship," he says. "I have a platform I can use to help families."
Bey says he became inspired to return to Memphis after talking to John Martin of 92.9 ESPN radio. That led to a phone call with yours truly earlier in the week that touched on a variety of topics including:
Why did he decline the University of Memphis' invitation to retire his number?
"I just don't like the attention, man. That's my most honest answer. I know the impact I had at Memphis. I'm very grateful for my time at Memphis. And I know it's very cliche to say this, but it was all of us. It wasn't just me. I would not feel comfortable, as crazy as it sounds, I would not feel right getting that recognition because it was all about team. If I'm going to be acknowledged, all of my teammates should be acknowledged in some way. 
"In addition, say a kid comes to Memphis and he wore No. 14 in high school. I want him to be better than me. If he wants to wear 14, he should be able to wear 14, he shouldn't have to change his number because somebody did something 20 years ago."
Why did he retire from the NBA at age 29?
"I had to escape basketball because I saw what happened. You get to be 34, 35 and you have no idea what to do. You have no skill set, you're like a newborn in the world. I studied Magic Johnson and Junior Bridgeman. He's similar to Magic in that he built a life after basketball. That was always a dream of mine, I just never mentioned it.
"Basketball wasn't lucrative enough for me to stick around if it didn't keep me happy. Nothing is.
"I look at it like an old girlfriend. We all have an old girlfriend we thought we would be with forever. But as time goes on, you grow apart and you get interested in different types of girls. It's something that I did, it's something that I'm very grateful for, it's something that allows me to connect to other people. But I have a new story and I'm very excited about this."
What's he doing now? 
"I live in Arizona with my wife, Raven, and two children. I'm a businessman. I don't like saying I'm a businessman but we live in a title-based world. I am CEO of DCTG Management Company. I'm also a fashion-line owner. I design clothes. I don't like to put myself in an box. I'm also an investor. My entrepreneurial spirit encourages me to seek out opportunity.
"I spent all my basketball money five years ago and I did it on purpose. I only made $3 million. I don't want to say 'only' but that's not a lot. It's heavily taxed and you live a lifestyle where you have to spend a lot of money. I wanted to make sure I started on a clean slate because that's what everybody is afraid to do. My basketball money was spent years ago. Everything I do now, everything I buy now, is coming from my entrepreneurial spirit and my business acumen.
"Looking back, I see how I've always been a nerd for business. I believe this is who I am. The basketball player was just a way of accessing my true self."
Why did he choose to change his name to Supreme Bey?
"Supreme was my nickname later in my adult life, as my basketball years were dwindling down. It represents the mindset I have now. It represents my goal of just being the best me I can be and always being mentally sound and mentally aware, always being calm and in control of my emotions. Always doing my best, always giving my supreme effort. And Bey is a Moorish word. It puts me in my proper position. It's a Moorish title of respect."
What does he remember about the national championship game? Does he ever think about missing free throws down the stretch?
"Never. After I missed the free throws against Kansas, you can't find a quote from me that's depressing. I understand what failure is, I understand what defeat is. It's only temporary.  I'm so aware of our legend in Memphis. I'm very aware of it, I'm very aware of what we meant to that city. It's just simply something that doesn't matter to me today. I'm so focused on today and making history today and showing people that once you retire from sports, you can go on to have an exciting life. The Memphis memories, they're great memories but they're just memories. I care about what's happening today and tomorrow."
Which brings us to Bey's decision to return to Memphis, start a foundation and put together a Christmas event for kids. The website — for those who are interested or want to volunteer — is CDRSupremeDream.org. Grizzlies guard Garrett Temple is also a contributor.
"My team and I are flying back to Memphis on Dec. 22nd. We are going to be at three locations that we are in the process of identifying, high school gyms or recreation centers. I'll have the gym filled with bikes, traditional Christmas toys, clothes, school supplies and gift cards. I'll announce the time we'll be at these three locations and we'll give it all away. After that, we'll talk to the people and decide what the foundation should focus on going forward."
Bey is aware that all of this is impromptu. He's also aware that some may read his quotes and wonder if he's a little bit crazy. But what's crazy about a person choosing his own path in life? What's crazy about Bey leveraging his NBA years to build a life that is bigger than putting a ball in hoop? And what's crazy about Bey coming to appreciate his connection to Memphis and deciding to do something to give back?
"Everyone has told me it's too short notice but I'm an optimist," Bey says. "I believe in the power of the people. I think with the power of the people we can pull this off."
---