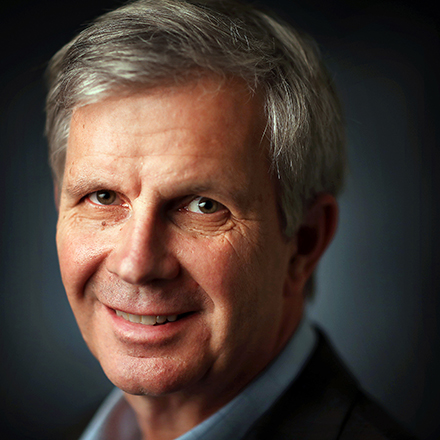 Geoff Calkins
Geoff Calkins has been chronicling Memphis and Memphis sports for more than two decades. He is host of "The Geoff Calkins Show" from 9-11 a.m. M-F on 92.9 FM. Calkins has been named the best sports columnist in the country five times by the Associated Press sports editors, but still figures his best columns are about the people who make Memphis what it is.
Chapter Nine: Houston Cougars remind Penny Hardaway there's a long way to go
HOUSTON — By the end of the game, it had been repeated – I think this is right – 1,432 times. 
"WHOSE BALL?
"COOGS BALL!"
Again.
"WHOSE BALL?"
"COOGS BALL!"
Again.
"WHOSE BALL?"
"COOGS BALL!"
Again.
"WHOSE BALL?"
Not the Tigers' ball. That's for sure. 
And not the Memphis Tigers' game, either, as Penny Hardaway's lads got hammered by the No. 19 and undefeated Houston Cougars Sunday, 90-77, in a game that can be explained by simple math.
Memphis (9-6, 1-1 American Athletic Conference) had 17 turnovers. Houston had 11 turnovers. 
Memphis got 32 rebounds. Houston got 39 rebounds.
Memphis took 52 shots. Houston took 73 shots.
That's right, Houston (15-0; 2-0 AAC) took a whopping 21 more shots than Memphis.
---
Geoff Calkins chronicles Season One with Penny Hardaway
---
"WHOSE BALL?"
"COOGS BALL!"
Again and again and again.
The play-by-play will tell you Memphis cut the lead to four in the second half. Your eyes will tell you Memphis was never really in the game.
The freshly refurbished Fertitta Center is an intimate (capacity 7,100) and raucous place to play a basketball game. Hardaway made it abundantly clear his freshmen weren't ready to handle it. 
"It had a huge impact," Hardaway said. "They weren't ready to play. It was like a shock, to Tyler (Harris) and to Antwann (Jones) and to Alex (Lomax) when they first came out. 
"They haven't played against a team this tough that plays this hard. We played Tennessee, we played Oklahoma State and Texas Tech and those teams but Houston just plays with a different energy. The freshmen today, they just weren't ready for that."
Harris, Jones and Lomax combined to score 7 points. Houston freshman Nate Hinton had 19 points by himself.
"No. 11 on Houston, the freshman, he came out balling like he's been here before," said Memphis guard Kareem Brewton. "We're trying to get our freshmen like that."
Brewton had a career-high 25 points and fellow seniors Kyvon Davenport and Jeremiah Martin had 17 and 16 points respectively. It was not a night for the young and callow at the Fertitta Center.
"WHOSE BALL?"
"COOGS BALL!"
Over and over again.
So now we arrive at what could be another telling moment for Hardaway. How to respond when your team gets flat-out whooped?
Kelvin Sampson, the Houston coach, was highly complimentary of Memphis and Hardaway. But you wonder if, inside, he believes he can outcoach the new guy.
I asked him how he gets his team to play so hard. He said, "It's like describing what the Atlantic Ocean looks like to someone that has never seen water. All the teams I've coached play like that. You coach to your personality. Getting kids to compete is a lot different than getting them to play hard. Every team plays hard but not a lot of teams compete."
So can this Memphis team compete?
Hardaway was asked that, too.
"It's kind of concerning to me because we're 0 and 5 in big games this year, and we've lost all of them because of the same reason," he said. "Just the physicality. Usually we get outrebounded and we turn the ball over. Those two things are glaring every time we go out."
The five games (and losses) Hardaway was referring are LSU, Oklahoma State, Texas Tech, Tennessee and Houston. As it happens, Memphis wasn't outrebounded in all of those games. Memphis was outrebounded in four of the five (the exception being the game against Texas Tech) and Memphis actually had more turnovers in just two of the five (Houston and Texas Tech).
Editor's note: As Penny Hardaway begins his first year as coach of the University of Memphis Tigers, Geoff Calkins is going to write the book.

That's right, a book. Written in chapters, with a new chapter arriving every Monday, Calkins will capture all the anticipation, the excitement and the challenges of the season.

He'll explore what Hardaway and Memphis basketball mean to the city and the people who call it home.

It'll be the definitive chronicle of the return of an NBA icon, as he tries to restore the basketball program he loves.
But do the results suggest that this Memphis team lacks either the talent or the poise to beat the best teams on its schedule, especially on the road?
Yes, that's what the results suggest.
It's no surprise, of course. Nor is it a cause for particular concern. This is Sampson's fifth year as head coach at Houston and his 30th year as a head coach overall. Hardaway is just getting started. And next year, he'll have the talent to make it a fair fight.
But this was a bracing experience, a reminder that these Tigers have a ways to go.
"WHOSE BALL?"
"COOGS BALL!"
The Tigers will be hearing it in their sleep. 
---