Herrington: Five questions (and answers) on the Chandler Parsons fiasco
Last week, I put out my weekly call for Grizzlies Mailbag questions and was ready to answer them. But news kept getting in the way.
First there was that post-loss locker room summit that included some player-on-player scuffling. Then there was the trade for Justin Holiday. And then, over the weekend, just as I was sitting down to re-open the Mailbag, the Grizzlies threw all of Chandler Parsons' clothes on the lawn and sent him off to Hotel California to stay for awhile, a separation almost certainly headed for D-I-V-O-R-C-E.
So the Mailbag will wait yet again. I'm still answering questions. But today I'm asking them too:
Should the Grizzlies have known better when they signed Parsons?
Probably so. The Dallas Mavericks knew Parsons and his health better than anyone, with an owner who personally was close to Parsons, and they chose not to offer him a long-term contract.
The Parsons signing drew mostly good notices at the time. It was only the second time in franchise history the Grizzlies had signed an outside free agent for more than the mid-level exception. (The first: Darko Milicic, for barely more.) And Parsons at his best seemed to be a perfect on-court fit at forward, flanked by Mike Conley and Marc Gasol.
Parsons had had two surgeries on his right knee before signing in Memphis, then had a bone bruise and a meniscus tear in his left knee in his first season in Beale Street Blue. Were these injuries unrelated or linked through overcompensation? Would the Parsons story have been much different without the left knee injuries? If you remember, there were red flags on Parsons' health status even before the left knee injuries emerged. And the knee soreness that sent Parsons to the pine after three games this season was his right knee.
Outside observers didn't know the severity of Parsons' health situation, and when he was introduced in a public news conference in the FedExForum lobby in the summer of 2016, everyone outside the Grizzlies organization was surprised to learn that day that Parsons would not be physically ready for the start of training camp. I remember personally asking general manager Chris Wallace about this at the event, which was the start of the "we're not concerned/we signed him for four years" line.  That day raised a lot of eyebrows.
Were the Grizzlies more concerned at that moment than they let on? If not, buyer's remorse had to set in soon after. Parsons finally made his debut two weeks into the season, and then lasted less than two weeks, never playing more than 23 minutes in a game, until he was out again. It's been off and on ever since.
Did the Grizzlies do their due diligence on Parsons' knees? They've always claimed they did. But Parsons' two knee surgeries and Dallas' reticence were no secret. At some level, the Grizzlies took a knowing risk.
Did they have competition for Parsons? That's the murkiest part of all. It was widely reported at the time that Parsons was choosing between competing max offers from the Grizzlies and the Portland Trail Blazers. There is now some skepticism -- though so far only that -- about whether the Blazers' offer was still on the table when Parsons signed. 
What would the Grizzlies have done if they hadn't signed Parsons?
This was a question submitted to last week's delayed-edging-into-aborted Grizzlies Mailbag.
In 2016, the Grizzlies found themselves with a big chunk of salary cap space in probably the worst summer to have it, and were in a "use it or lose it" situation. Mike Conley was a free agent the same summer. The Grizzlies could use their cap space in free agency before signing Conley, but once Conley was signed, that cap space would disappear and if unspent wasn't going to roll over into the next summer.
It was a summer with more money floating around than good players to spend it on. Golden State made out great in getting Kevin Durant, but for most teams on the 2016 free agent market, the result was buyer's remorse.
If not Parsons, then what? My favorite potential Grizzlies targets that summer were Evan Fournier (Magic) and Nicolas Batum (Hornets), both of whom re-signed with their own teams, and while both have been far more productive than Parsons, neither has been a particularly good deal for their teams. (Maybe Fournier has been close to neutral.)
Portland, after either missing or (perhaps) passing on Parsons, signed Evan Turner to a big deal, which has been a bad contract. At least Parsons might have been good.
At the time the Grizzlies signed Parsons, Golden State's Harrison Barnes was still a restricted free agent. When the Warriors nabbed Durant later in the process, they made Barnes unrestricted, and he ended up in Dallas, replacing Parsons on a max deal of his own. Barnes certainly would have been a better signing than Parsons. If the Grizzlies had waited out the market, would Barnes have chosen Memphis over Dallas? My guess is no, but it's something we'll never know.
Even after the Grizzlies signed Parsons, they explored ways to free up more room to go after Eric Gordon, a similarly injury-challenged player who signed a four-year, $53 million deal with Houston and then went on to the kind of improved health that the Grizzlies hoped to get from Parsons. Maybe the most likely non-Parsons scenario would have been to split the cap space, to outbid Houston on Gordon and then use the rest on another player. Maybe someone like Joe Johnson, a Mid-South native who signed a two-year, $22 million deal with Utah that summer?
The Grizzlies went to the playoffs that season and took the Spurs to six games without Parsons. Would they have advanced with something like a Gordon/Johnson combo on the roster instead? Maybe. But pairing Gordon with a lesser second free agent wouldn't have fundamentally altered the franchise's trajectory.
The reality, in retrospect, is that the Grizzlies didn't have any great paths to choose in 2016. But they ended up choosing the worst one.
The other variable: Would missing out on Parsons have shifted Conley's decision to re-sign with the Grizzlies? Remember, Conley had courted Parsons, while himself being courted by other teams. 
Should the Grizzlies have handled this differently?
I'm torn on this. I think it is entirely reasonable to ask Parsons to play a two- or three-game rehab assignment for the Memphis Hustle to get a better gauge of his ability to compete in game action. He'd been making shots in practice? He played some practice court five-on-five, mostly with assistant coaches filling in? Given his history, I don't put much stock into that.
Parsons had a full summer of rehab and treatment and a full training camp and was still a defensive sieve on opening night, playing on knees that couldn't last three real games. He's been rehabbing for the past two months? Rehabbing from what?  It wasn't a new injury that took him out; it was his new normal.
Parsons was pushing for re-entry at a moment when the Grizzlies were underplaying Jaren Jackson Jr., trying to work a returning Dillon Brooks back in, and now are trying to work Justin Holiday into the rotation. They've got JaMychal Green in a contract year, and potentially as a deadline trade chip. Omri Casspi, who's actually been good, doesn't have a spot in the rotation.
I think Grizzlies management didn't believe Parsons was healthy enough to make a positive impact and thought tossing him into the mix right now, amid all the other uncertainty and problems, would be counter-productive.
I tend to agree. But would it have been more disruptive than what's actually happened? Once Parsons was cleared for contact by the medical staff, shouldn't Grizzlies management have let their coaching staff decide whether to put Parsons on the active roster and then whether to play him? Which brings us to …
Is Parsons a point of tension between the front office and the coaching staff/locker room?
This is the most important short-term question about the whole Parsons boondoggle, but it's also the hardest to read. There's been some suggestion that head coach J.B. Bickerstaff wanted to use Parsons, and while I don't know for certain that this is true, I suspect it is.
What does it say that the front office prevented Bickerstaff from making the call himself? And what about the front office's public silence on the issue until Sunday, even as Parsons' public campaigning forced Bickerstaff to field questions on the subject at least three times? You don't give your coach the decision-making power on the issue, but then leave him as the highest-ranking team spokesperson to publicly address it?
Background context in all of this: Bickerstaff coached Parsons in Houston and was heavily involved in Parsons' Memphis recruitment. When he signed with the Grizzlies, Parsons enthused that he would trust Bickerstaff with his life.
The Grizzlies have a bad recent history of coach relations. In fairness to current GM Chris Wallace, he was in exile when the Grizzlies declined to bring back Lionel Hollins and elevated Dave Joerger. That coaching change is not on Wallace's ledger, and Joerger's eventual exit seemed more a fallout of front-office changes. But everything from Hollins' departure on falls under a current ownership that's publicly said the franchise needs more leadership stability. The public disconnect around the Parsons mess is not a good look in this regard.
What about the players? Teammates, most notably Marc Gasol and Mike Conley, have "liked" Parsons' organization-subtweeting Instagram posts. (Can you subtweet on Instagram?) Is that an indicator, or is it just modern teammate etiquette? After Wayne Selden was traded, he commented in the affirmative on one of Parsons' posts. Disgruntled recognize disgruntled?
The ill feelings between Parsons and the people who gave him a $94 million contract are very public. What the Grizzlies don't need is for the Parsons mess to be a wedge between those who remain, making an already rough patch all the rockier. 
So, they're trading Parsons or buying him out, right?
Eventually? Probably so. This season? Unlikely.
There's been reporting that the Grizzlies are reluctant to include a first-round pick in order to move Parsons. I would hope so.
While buying out Parsons (owed $12-13 million for the rest of this season and more than $25 million for next season) or trading him within this season (trade deadline: Feb. 7) would likely be preferable for Parsons and his agent, it would probably be bad business for the Grizzlies.
Parsons' contract is a sunk cost. The team needs to find the most beneficial, or least damaging, resolution, and that's unlikely to come until after the current season ends.
As a potential trade chip, Parsons becomes easier to move the closer you get to the contract's conclusion. That means this summer, when there's only one season left, or even into next season, when it's truly expiring.
But another reason to wait is that it's not yet clear what kind of Parsons trade the Grizzlies should even pursue. Any Parsons deal that doesn't involve packaging him with future assets will involve taking back unwanted salaries that extend beyond the 2019-2020 season. But not all unwanted salaries are the same. Some are eye-of-the-beholder, contextual based on different team goals. If the Grizzlies are looking to be competitive over the next couple of seasons, they might be willing to take back overpaid but still useful veterans, and that alone, in a Parsons deal. If the Grizzlies are shifting fully into a rebuilding mode, they might be willing to take back contracts considered truly toxic assets in return for payment in the form of draft picks.
It will be impossible for the Grizzlies to know which way to pivot ahead of next month's trade deadline. They don't know how this season will end. They don't know the fate of their draft pick this summer (owed to Boston but protected 1-8). They don't know the future of Marc Gasol, who has a player option on his contract his summer. The resolution of those unknowns will push the Grizzlies in a direction, and that direction will likely dictate a desired outcome with Parsons.
In the absence of trade options that make sense for the team, the Grizzlies can pay Parsons off and send him away, and even that can take different forms. Even if Parsons would like to be set free now, he and the Grizzlies likely aren't quite through with each other.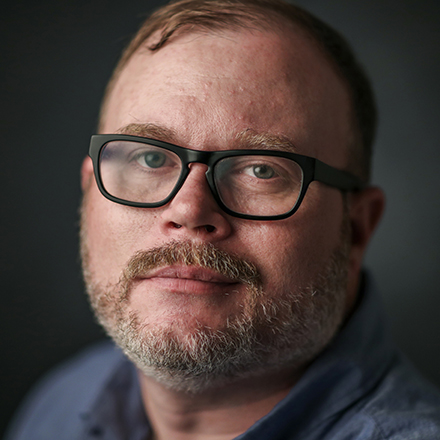 Chris Herrington
Chris Herrington covers the Memphis Grizzlies and writes about Memphis culture, food, and civic life. He lives in the Vollentine-Evergreen neighborhood of Midtown with his wife, two kids, and two dogs.
---