Graduate transfer hearing from Memphis after leaving Rice
Defensive tackle Zach Abercrumbia announced his intention to transfer from Rice on Tuesday afternoon. 
A family situation has the All-Conference USA honorable mention defensive tackle moving from Rice. He will have one season of eligibility left as a graduate transfer.
Abercrumbia tallied 117 tackles, 11.5 tackles for loss, three sacks, two blocked field goals and one forced fumble in four seasons at Rice. He recorded a season high nine tackles in a win over Texas-San Antonio. 
Thank You. pic.twitter.com/QGYteUFYet

— Zach Abercrumbia (@AbercrumbiaZach) January 8, 2019
"It's the best decision for my family and myself," Abercrumbia said. "I really appreciate Rice and everything they've given to me for four years. I've done a lot there and put a lot into it."
Marshall, Memphis, Oregon State, Penn State, SMU, Tulsa, Vanderbilt and Virginia Tech have contacted Abercrumbia about transferring to their schools for his final year. 
Getting closer to home is Abercrumbia's main goal. He was ranked as a three-star when he committed to Rice out of Dallas in 2014. That doesn't mean he won't consider other schools. 
Making it to the NFL is one focus for the 6-foot-3 lineman. He wants to ride football as far as he can and that may be the professional level. 
"That is still a goal of mine to get to the next level and take football as far as I can," Abercrumbia said. "I'm defenitely trying to achieve that goal."
The Tigers entered the recuiting cycle with a focus of building defensive line depth. They added three-star defensive ends Jalil Clemons, Cole Mashburn and Everitt Cunningham, but need more depth on the inside. Abercrumbia could be a part of that plan. 
Head coach Mike Norvell started personally recruiting Abercrumbia since recently hired defensive line coach Deke Adams hasn't officially hit the recruiting trail. 
"I've watched them over the past few years and seen that program grow," Abercrumbia said of the Tigers."I've spoken to coach Norvell over this offseason. He seems like a really likable guy."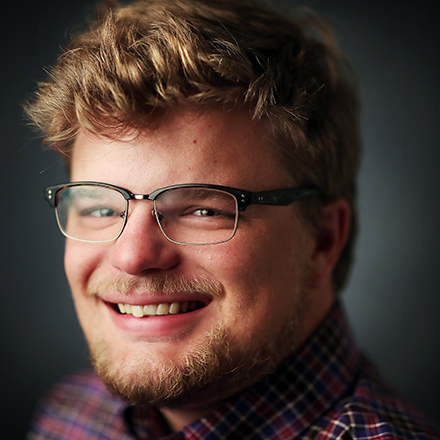 Jonah Jordan
Jonah Jordan was born and raised in Memphis, graduated from the University of Memphis and has covered the Memphis Tigers for three years. When he's not writing, he enjoys golfing and eating barbecue.
---