Grizzlies' Dillon Brooks could miss rest of season with toe injury
Dillon Brooks has played seven games for the Grizzlies since returning from a knee sprain in late December. Now he's out again, and likely for the rest of the season, due to a toe injury suffered late in the team's weekend loss in San Antonio, a source confirms.
The Grizzlies formally announced on Wednesday afternoon that Brooks suffered a ruptured ligament in his right big toe and will undergo a surgical procedure this week. 
Brooks was the only Grizzlies player to appear in all 82 games as a rookie last season, and was at the center of the team's summer, both the only incumbent Grizzlies player to join Marc Gasol in the Gasol Foundation charity game in Spain and the player chosen to flank Mike Conley when the team unveiled new uniforms at a FedExForum event.
But this sophomore season has not gone as planned. After a disappointing preseason, Brooks sprained his knee stepping on a passed ball against Philadelphia on November 10th and missed nearly six weeks.
On the eve of his return, Brooks was the subject of trade confusion, when it was reported that the Grizzlies were sending him to Phoenix in a three-team deal that was eventually scuttled. (The Grizzlies, of course, believed it was MarShon Brooks that was involved in the trade.) The Grizzlies were strong in their public declaration that they'd never considered dealing (Dillon) Brooks.
Brooks had scored in double figures in three of his past five games after returning to action and seemed to be getting back to the aggressive, effective player the Grizzlies discovered last season. He made his on confirmation of sorts on social media:
Thank you all for the continued support ! My #GrindCity Family, Canadian Family & Oregon Family, I appreciate you all. Minor bump on my journey to greatness but I will be back soon. #GoGrizz #DB24

— Dillon Brooks (@dillonbrooks24) January 9, 2019
Brooks absence coincides with a recent trade in which the Grizzlies dealt two players at his wing position (MarShon Brooks and Wayne Selden) and received one (Justin Holiday) in return, giving the team significantly less depth on the wing than it had a few days ago. It also coincides with the separation of Chandler Parsons from the team. 
The injury also occurs at a time of general uncertainty, with the Grizzlies mired in a six-game losing streak and with broader decisions to make ahead of next month's trade deadline.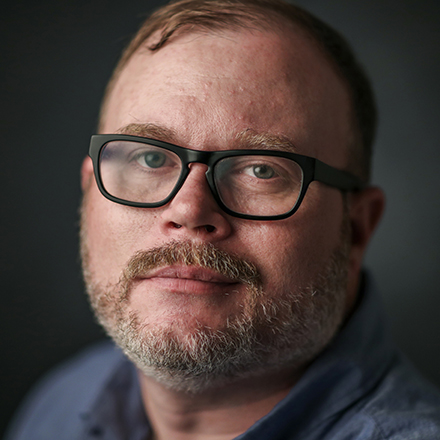 Chris Herrington
Chris Herrington covers the Memphis Grizzlies and writes about Memphis culture, food, and civic life. He lives in the Vollentine-Evergreen neighborhood of Midtown with his wife, two kids, and two dogs.
---