Grizzlies Postgame: Marc Gasol goes large, Grizz end losing streak in win over Spurs
A few weeks ago, San Antonio Spurs coach Gregg Popovich complained that in the current NBA you could look at which team made the most threes in a game and know who won.
Popovich is known for being a surly cuss of a coach, and probably wasn't too happy about being wrong on Wednesday night, when his Spurs outshot the Grizzlies from beyond the arc and still took the loss, 96-86.
How do you shoot 24 percent (8-33) from three-point range and win in today's NBA? By playing great defense and with great spirit for 48 minutes.
It worked for the Grizzlies (19-22) in breaking a season-long six-game losing streak, in a game that felt like a throwback to better times: Namely November.
Just as they did in jumping out to a 12-5 start to the season, the Grizzlies played mostly stifling defense, holding the Spurs (24-18) to 31 points in the first half and 36 percent shooting on the game. And the Grizzlies again turned that defense into badly needed offense, scoring 20 points off 15 Spurs turnovers.
"I think the defensive intensity that we started with was great," said head coach J.B. Bickerstaff. "That sense of urgency is the way we have to play every single night."
But the best throwback of all came from Marc Gasol, who secured his first 20-10 game since November 23rd, and did so before the third quarter was finished. Gasol left the floor with 26 points, 14 rebounds, and three assists.  
Coming out of a period of turmoil, the Grizzlies seemed to be trying to will themselves into a better place, with improved spirit on the floor and from the bench from the opening tip.
With JaMychal Green playing well, rookie starter Jaren Jackson Jr. sat the entire fourth quarter, but he was the first one on the floor during a late timeout, skipping out and nearly tackling teammate Kyle Anderson to celebrate Anderson's chase-down block of a layup attempt by Spurs guard Bryn Forbes.
After wilting in so many recent second halves, the Grizzlies responded to momentum changes.
Spurs guard Marco Belinelli got hot early in the fourth quarter, a flurry of baskets cutting what had been a 14-point Grizzlies lead down to four. But Mike Conley (15 points but on 6-19 shooting) made a pull-up jumper and Green (12 and 11 off the bench) scored a tip-in and the Spurs never got that close again.
Family Reunions
Grizzlies-Spurs games this season are something of a family affair. Spurs reserves Dante Cunningham and Quincy Pondexter went through playoff battles with the Grizzlies and former Spur Anderson was the Grizzlies' top offseason free agent, among other connections.
Jaren Jackson Jr. adds a new wrinkle.
Popovich was actually in a pretty good mood after the game, despite taking both a loss and a tech. When the Spurs coach was asked about the Grizzlies rookie in his post-game presser, Jaren Jackson Sr., a former Popovich charge, poked his head into the scrum. Popovich noticed and deadpanned, "He works hard. He runs the floor. His dad could have worked on his shot a little bit more."
The deepest family connection here, of course, is among the Gasols, brothers Pau and Marc, who faced off for the first time this season, with their parents in the FedExForum stands.
In one play, Marc Gasol powered down the lane to attempt a Statue of Liberty dunk on big brother, but couldn't connect.
Marc Gasol almost went Cain/Abel on Pau!!! pic.twitter.com/sS73PrNWKY

— Fastbreak Breakfast (@fastbreakbreak) January 10, 2019
Marc grimaced in regret when asked about it after the game. "I wanted that dunk," he said. "Gravity is a hell of a thing."
Marc made up for it a little later, with a subtle elbow shiv and a rainbow jumper over Pau. Afterward, he looked up to the stands, where the Gasol family sat.
Marc over Pau

20 points for @MarcGasol pic.twitter.com/edcs5jD9qA

— Memphis Grizzlies (@memgrizz) January 10, 2019
"As you get older, you enjoy it more," said Marc. "Early on in my years, I was a little too emotional playing against him. Now, you get to enjoy it more and embrace it more. I got to kick his ass, which is even better."
For Gasol, though, it doesn't seem to be a matter of too much emotion, but what kind and how it's directed. This was a "Mad Marc" game, with Gasol barking and stomping around, matching that expressiveness with aggressive shot-taking, hungry rebounding, and physical defense.
Gasol himself allowed after the game that the team had played with "urgency and a little bit of anger.
"I thought tonight we used that to our advantage," said Gasol. "I think we need that. If you play with that emotion and use it the right way, it's for our benefit."
Clip of the Night
A connection the Grizzlies hope to see for years to come:
?? AMAZING JAREN JACKSON JR. DUNK ALERT ??@memgrizz | #GrindCity pic.twitter.com/eg1p8QK5Dw

— FOX Sports Grizzlies (@GrizzliesOnFSSE) January 10, 2019
Justin Holiday's Home Debut
After being thrown into the deep end on the recent road trip, trade acquisition Holiday made his home Grizzlies debut with a full practice under his belt.
With wing Dillon Brooks now likely out for the season with a ruptured toe ligament, Holiday was the first wing off the bench and played 21 minutes, making his first FedExForum basket as a Grizzly with a mid-range jumper to start the second quarter and following it with a big block that turned into a Shelvin Mack fastbreak bucket.
"I think I'm a step closer to fitting in with the guys," Holiday said afterward.
Holiday's long-limbed defense impressed most, contributing (along with Kyle Anderson and JaMychal Green) to Spurs star DeMar DeRozan's nine-point, 4-15 shooting night.
Offensively, most of Holiday's attempts (3-8) continued to be off the dribble, which isn't his strength.
Circle of Life
The Gasol vs. Gasol action got the attention, and probably deservedly so. But I think the most provocative Pau Gasol victimhood moment of the night might have instead come at the hands of Jaren Jackson Jr.
As a Grizzlies rookie, Pau memorably drove baseline and dunked on Kevin Garnett one night at the Pyramid. Jackson, the most talented Grizzlies rookie since Pau and a player whose upside evokes Garnett in some (not all) ways, had a similar moment of sorts, putting Pau on the other end this time.
It wasn't a dunk, but the rookie still sized up the former Grizz great and went to work:
BAG WORK + SPIN = BUCKET @jarenjacksonjr

??: @GrizzliesOnFSSE pic.twitter.com/db9237qcmh

— Memphis Grizzlies (@memgrizz) January 10, 2019
The Return of the Mack
Use of this phrase has been a little too promiscuous, but when Shelvin Mack loses the backup point guard job and then unexpectedly gets it back three games later it feels warranted.
Jevon Carter, the rookie who had replaced Mack a few games ago, had been on the injury report before the game with knee soreness, but was active. And Bickerstaff made clear that Carter's health did not influence a return to Mack. (Though perhaps Carter's 3-17 shooting in his recent audition did.)
"That was a decision that we made," said Bickerstaff. "Just looking over the past couple of games, I wanted Shelvin to get an opportunity to reboot himself. … Shelvin came back with a sense of purpose, and played well. … I thought a little bit of time to reflect might help (him)."
Mack was shaky defensively when he entered the game, but settled down and was effective, with 10 points and seven assists in 16 minutes off the bench. Another November throwback.
The Tweets Were Watching
Can the Spurs trade Pau to Miami in time for Marc to play him on Saturday?

— Matt Hrdlicka (@theRealHrdlicka) January 10, 2019
There's a New Chemist in Town
With Dillon Brooks out, JaMychal Green stepped into his anchor role as lead chemist, the player who daps up starters as they take the floor. I have to say it was a much more perfunctory performance. I missed the sl-o-o-o-w low five that Brooks had been giving Kyle "Slo-Mo" Anderson to start games.
Arena Action
The Grizzlies video production staff has been busy. Both Jarnell Stokes (recent two-way signee) and Justin Holiday made their pre-game video debuts, with exiting players edited out. There was no Chandler Parsons either, though I can't honestly remember if he was in the video when it was last broadcast.
Also, apparently it was yet another Wrestling Night:
Grizztaker in the building for Wrestling Night pic.twitter.com/MIVkrHV6Qh

— 929ESPN (@929espn) January 10, 2019
Where They Stand, Where They Head
The Grizzlies improve to 19-22 but remain in a tie for 13th in the West with the Dallas Mavericks, who won at home Wednesday night against the last-place Phoenix Suns.
The Grizzlies will have two days off before facing the Heat in Miami on Saturday. Past trends suggest this is significant.
Since opening night, the Grizzlies are 8-1 when they've gotten at least two days rest. Saturday will be their first such game since December 29th against Boston (where the Grizzlies built a big lead and then lost it on they way to losing the game), and it will be their last two-plus-days for another month, until February 12th against the Spurs.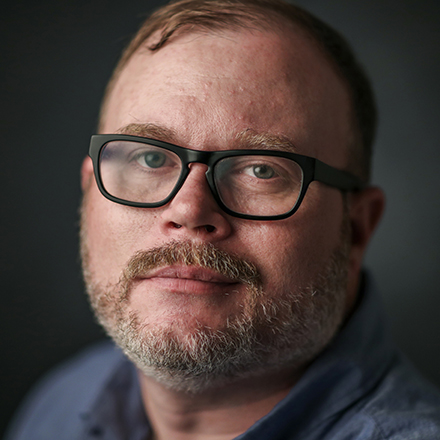 Chris Herrington
Chris Herrington covers the Memphis Grizzlies and writes about Memphis culture, food, and civic life. He lives in the Vollentine-Evergreen neighborhood of Midtown with his wife, two kids, and two dogs.
---