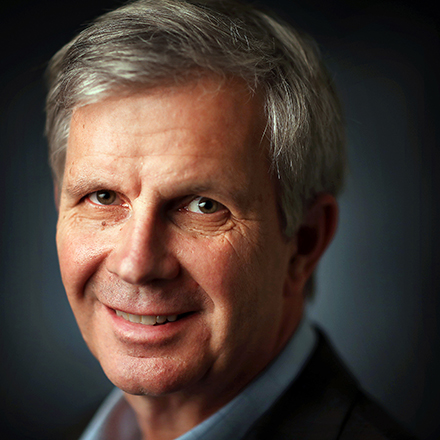 Geoff Calkins
Geoff Calkins has been chronicling Memphis and Memphis sports for more than two decades. He is host of "The Geoff Calkins Show" from 9-11 a.m. M-F on 92.9 FM. Calkins has been named the best sports columnist in the country five times by the Associated Press sports editors, but still figures his best columns are about the people who make Memphis what it is.
Calkins: Penny Hardaway says 'Shame on the seniors' after much-too-close win
The idea was to send a message to the freshmen. They hadn't been practicing hard enough. They hadn't been paying sufficient attention to detail. So Penny Hardaway started the following five players against East Carolina: Jeremiah Martin, Kareem Brewton, Raynere Thornton, Kyvon Davenport and Mike Parks Jr.
Five seniors. To show the freshmen the way. 
And how did that work out for the Memphis coach?
"It's hard to answer that because I'm so competitive I have to really think about that because I don't want to say the wrong thing," Hardaway began.  "But at the end of the day, I went with a group of kids who started pretty much every game last year, and we put the team in their hands because we thought we had it in good hands. And for five seniors to come out and not start with any energy after not making the NCAA Tournament last year, not making the NIT, I mean, that speaks volumes."
In case that blast wasn't clear enough, Hardaway added this: "The seniors not showing up, that's shame on the seniors."
The man does not hold back.
The Memphis Tigers rallied to defeat East Carolina at FedExForum Thursday, 78-72. But the story of the night unfolded afterward, when Hardaway walked into the media room, lit up the seniors on the team and sounded alternately exasperated and infuriated by his team's inability or unwillingness to play with the necessary edge.
"It's the most I've had to push a group in my career for sure," Hardaway said. "It's a motivational speech from myself every day, at the beginning of practice, at the end of practice. It's kind of falling on deaf ears."
Keep in mind, Hardaway had spent the entire week emphasizing competitiveness. He said he'd yank any players who didn't play hard. To show that he meant it, he informed freshmen Tyler Harris and Antwann Jones that they'd be moving to the bench.  
---
Geoff Calkins chronicles SEASON ONE with Penny Hardaway
---
"I said to both of them, `Until you show us that you really want this, you guys got to come out of the lineup. You can't come to practice half-assed and going thorough the motions, we're trying to get better.'"
So it would be five seniors starting the game. To set the proper tone. Except the next thing you know, East Carolina was leading, 33-18.
East Carolina already lost to both High Point (and head coach Tubby Smith) and Georgia Tech (and head coach Josh Pastner) this year. A Memphis loss to East Carolina would be particularly ignominious.
It wasn't just that Memphis was losing, either. The Tigers were allowing the East Carolina players to go wherever they wished. Small wonder that Sam Mitchell — the Memphis assistant who had been charged with scouting East Carolina — blew up at the players during a timeout.
"Everything East Carolina did we were ready for, we knew," Hardaway said. "And then to allow them to do that, it's disheartening to a coach who has to stay up watching hours upon hours of tape. And then the kids go out there and don't have the energy to pull it off."
This has been a season-long theme for Hardaway, of course. How many times has he said he wants his players to punch first? And how many times have they actually done that? Thursday's game was another in which the early punches were all inbound.
---
DON WADE: Tigers overcome slow start, defeat ECU 78-72
---
Happily, Memphis recovered. That's the good news here. Indeed, Memphis got sparks from Harris and Jones  — the benched freshmen — who scored 16 and 10 points respectively.
But it's remarkable to watch Hardaway struggle to get the team to adopt his ethic. And it's critical to his larger ambitions for the program. This Memphis team may not be ready for the NCAA Tournament but it can help make certain that future teams are.
"It's my first class, we've got to build on that," Hardaway said. "I want them to be able to tell the guys that are coming in next year, `This is the way we do it around here and we have to work.' We have to set a standard."
The seniors won't be around next season, of course. But whatever their talent limitations may be, they, too, can help establish the principles that will endure after they're gone. 
That may be why Hardaway was so blunt in his criticisms.  It's the closest he's ever come to saying, "Tubby left me with this?" But within moments, Hardaway was emphasizing, again, the need for the seniors to exert a positive influence. Hardaway may be searingly honest in his assessments, but he doesn't tend to cross anyone off.
So it will be fascinating to see how this evolves over the course of the season, and if Hardaway is ultimately able to accomplish what has thus far eluded him.
"It just has to be a mindset that has to change," he said. "I think the message is clear."
---