Tigers overcome slow start, defeat ECU 78-72
Hardaway changes lineup; Tyler Harris scores 16 points off bench
After getting pushed around at Houston last weekend, and what Memphis coach Penny Hardaway said was a continued pattern of the team's freshmen just "going through the motions in practice," he started five seniors Thursday night at FedExForum.
Suffice to say, Plan A didn't really pan out.
With 8:03 left in the first half, the Tigers trailed East Carolina by 15 points. They were on the verge of getting run off their home floor.
But to look at Hardaway on the sideline, you wouldn't have known it. He was standing up and offering instruction – attentive and engage – but his hands were in his pockets much of the time and he was not stomping his foot like John Calipari or Rick Pitino.
"I'm not going to put my team in a position where they see me jumping up and down," Hardaway said. "Because I'm thinking how we are going to get a win."
Memphis (10-6, 2-1 in the American Athletic Conference) would turn things around and claim a 78-72 victory, using a 10-0 run at the end of the first half to cut the deficit to a very manageable four points at the break.
There was no in-game Penny Panic and the players took notice.
"We look at our coaches, and they're like never worried," said senior Kareem Brewton, who finished with 13 points on 5 of 5 shooting and also had three assists. "If they're not worried, why should we be worried?
"Coach always say we're gonna get back in the game, so we just gotta believe him. Fight to the end, and you see how we end up coming out with a win."
Hardaway frustrated
None of which means Hardaway was happy with the way things went, or have been going.
"An ugly win," he said. "But at the end of the day, a win. We'll take those. It just shows how hard it is to win in our league."
Had the Tigers lost, it would have meant that ECU (8-7, 1-2) got over on Hardaway after losing games this season to former Memphis coach Josh Pastner (Georgia Tech) and ex-Tiger coach Tubby Smith (High Point).
But the Pirates also scored a win over Cincinnati last weekend, so the Tigers overcoming a 15-point lead wasn't a little thing.
Especially given that, for the second straight game, the other team owned the glass. After Houston out-rebounded the Tigers 39-32, ECU won the boards 44-31 and the offensive glass 19-6. But forward Kyvon Davenport, who had 14 points and 11 rebounds, rejected the notion that the game was too physical for the Tigers.
---
BOX SCORE: Memphis Tigers vs. ECU Pirates
---
"It wasn't physical at all," he said. "We just missed contesting shots and a lot of rebounds, and they were getting position and that was allowing them to get rebounds."
Hardaway changed the lineup, starting Brewton and Davenport in place of freshmen Tyler Harris and Antwann Jones, to "deliver a message."
Said Hardaway: "I said to both of them `Until you show you really want this, then you guys have to come out of the lineup. You guys can't come to practice half-assing and going through the motions.'
"They took the challenge. It happened a couple of days ago and they started working harder. They came into the game and were a big part of winning this game."
Freshmen make amends
Hardaway re-inserted Harris into the game late in the first half, the Tigers at the time on a 7-0 run. Jones drove hard into the lane and whipped a pass to a wide-open Harris on the left wing. He knocked down a three with eight seconds to go, cutting ECU's lead to 40-36 at halftime.
Harris, though not starting for the first time all season, led the Tigers with 16 points and hit 4 of 11 from deep while also handing out three assists.
Early in the second half, Jones needed less than two minutes to hit back-to-back triples, block a shot, grab an offensive rebound, draw a foul, and hit two free throws, scoring eight straight points.
He was instant offense, even as he got lost at the other end of the floor and played man-to-man defense a couple of possessions while the rest of the team was in zone.
"His talent is second to none on this team," Hardaway said. "It's just about keeping the mental part going strong."
His final line: 10 points, three rebounds, three assists, three steals and three turnovers.
And incalculable excitement.
"Antwann brings a lot of heart, fight," said Harris. "Every time he comes in, (Coach) wants him to bring a spark and most of the time he do."
Noteworthy
 Memphis freshman guard Alex Lomax sustained a head injury when knocked down on a play in the first half and did not return. He played just two minutes. Hardaway said he had not been told whether or not Lomax sustained a concussion.
 Even though Hardaway shook up the starting lineup, the bench remained productive and outscored ECU 36-18.
 Pirates freshman forward Jayden Gardner came into the game averaging a team-best 18.4 points. He scored 18 points on 7-of-14 shooting.
 Memphis hit 8 of 23 shots from distance for 34.8 percent while ECU made just 4 of 22 for 18.2 percent.
 The Tigers only led for 8:58 of the game while the Pirates led for 27:08. There were six lead changes, and the game was tied eight times.
 ECU assistant coach Steve Roccaforte was a Memphis assistant under John Calipari from 2000-2003.
 Announced attendance was 14,622.
Up next
Sunday at 5 p.m. at Tulane (ESPNU). The Tigers return to FedExForum on Saturday, Jan. 19, for a 3 p.m. game vs. SMU.
Last word
We always try to hit first. Sometimes it ends up the other team hits first – Memphis guard Tyler Harris on the team's slow start and falling behind by 15 points in the first half.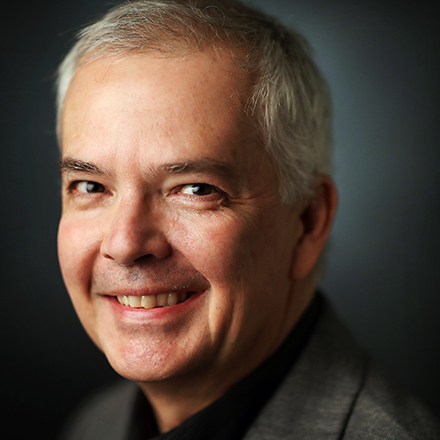 Don Wade
Don Wade has covered Memphis sports since 1998, voted on Baseball's Hall of Fame and the Heisman Trophy, and remains stunned his Kansas City Royals won a second World Series in his lifetime.
---