Tigers head to Tulane hoping for more stable play, focus
Green Wave on five-game skid
If there is one thing Penny Hardaway has established in his first season as coach of the Memphis Tigers, it is that he is not afraid to change the starting lineup. 
And change it again.
But his decision to start five seniors last Thursday against ECU – Jeremiah Martin, Kareem Brewton, Kyvon Davenport, Raynere Thornton and Mike Parks – did not yield the quick beginning to the game that Hardaway wanted.
Instead, ECU put Memphis in a 33-18 hole. The Tigers dug out for a 78-72 victory to improve to 10-6 and 2-1 in the American Athletic Conference. But Hardaway wasn't shy about chastising the seniors.
The fact that Brewton predicted the seniors would all get another chance to start this Sunday at Tulane (5 p.m., ESPNU), probably says more about the coach's frustration with freshmen guards Tyler Harris and Antwann Jones, who nonetheless played well off the bench Thursday and were a big part of the comeback win.
"He said we've been here before," Brewton said of the message from Hardaway and the possibility to start again. "Pretty much, we have another chance to prove that the five seniors can pull it together."
That's assuming, of course, they put in the work in practice. Poor practice habits, Hardaway said, led to removing and Jones and Harris from the lineup.
"How you practice is how you play," he said.
---
GEOFF CALKINS: Calkins: Penny Hardaway says 'Shame on the seniors' after much-too-close win
---
On one hand, the matchup with Tulane favors Memphis. The Green Wave are just 4-11 and 0-3 in conference on the season and on a five-game losing streak. They struggle to score. Going into the games of Jan. 11, they ranked 317th nationally in scoring offense at 66.6 points per game.
Memphis, in contrast, was 21st at 84.1 points per game.
But troubling to Hardaway is that the seniors were not ready to go from the jump last Thursday on their home court with a good crowd behind them.
"I went with a group of kids that pretty much started every game last year," Hardaway said of the five seniors he opened with against ECU. "We put the team in their hands because we felt we had it in good hands, and for five seniors to come out and not start with any energy – after not making the NCAA Tournament last year, not make the NIT – that speaks volumes."
Let's be clear: The game against ECU was close to getting away in the first half. But then the Tigers closed the half with a 10-0 run and were within four, trailing 40-36, at halftime. That set up the second-half comeback even though ECU had runs of its own.
What was different late in the first half?
"We changed the energy up," said Harris, who scored a team-high 16 points against ECU. "We was out there running, speeding them up.
"We finished the half with great energy."
The challenge facing the Tigers Sunday is that they will have to supply all of their own energy. It's one thing to be on the road. A loud, hostile road crowd can actually create motivation for the visitors if they'll lean into it.
But at Tulane's last home game vs. SMU, the announced attendance was 1,469. The Green Wave are used to that atmosphere. The Tigers are not.
Why were the Tigers so sluggish at the start of the ECU game, at home? Even Hardaway didn't know how to put that into words.
"It's hard to answer that," he said. "I'm so competitive, I have to really think about that."
Of this much, he is certain: The seniors have to set the example.
"It's not going to move forward without the seniors," said Hardaway. "Those guys have to lead us."
Noteworthy
Tulane ranks 243rd nationally in scoring defense, allowing 74.1 points per game. Memphis ranks 299th, allowing 77.5 points.
The Tigers are 0-2 in true road games this season, 1-3 at neutral sites, and 9-1 at FedExForum.
Avron B. Fogelman, a former Memphis Philanthropist of the Year – and a former owner of the Kansas City Royals, as well as several Memphis pro teams, including baseball's minor league Chicks – recently donated another $1 million to support Tulane men's basketball. Fogelman graduated Tulane in 1962.
Former Tiger Michael "Wild Thing" Wilson, will be honored as a Harlem Globetrotters Legend during their Jan. 18 tour stop at FedExForum. Wilson, who was known for his great leaping ability, played 11 years with the Globetrotters. He is recognized as the Guinness World Record holder for the highest slam dunk recorded when the set the mark at 12 feet during the 2000 Final Four weekend. He played for the Tigers from 1994 to 1996 and averaged 7.7 points per game.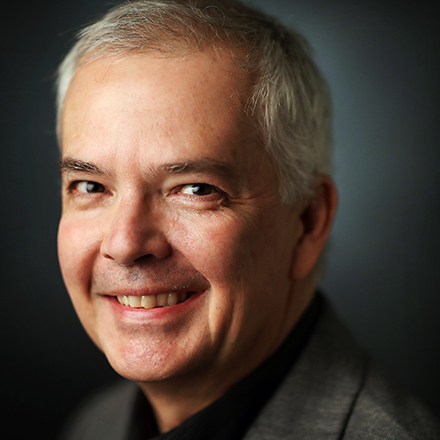 Don Wade
Don Wade has covered Memphis sports since 1998, voted on Baseball's Hall of Fame and the Heisman Trophy, and remains stunned his Kansas City Royals won a second World Series in his lifetime.
---