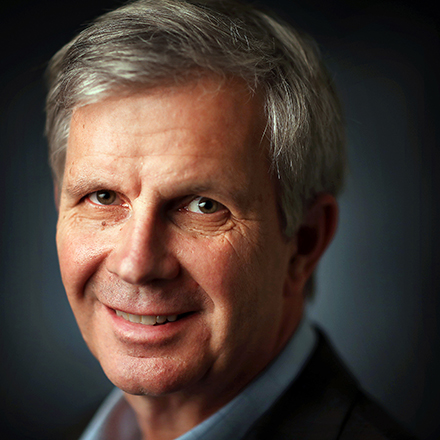 Geoff Calkins
Geoff Calkins has been chronicling Memphis and Memphis sports for more than two decades. He is host of "The Geoff Calkins Show" from 9-11 a.m. M-F on 92.9 FM. Calkins has been named the best sports columnist in the country five times by the Associated Press sports editors, but still figures his best columns are about the people who make Memphis what it is.
Chapter 10: Penny Hardaway (barely) gets his first road win
NEW ORLEANS — Jeremiah Martin stepped to the line with 13 seconds left as the sign on the big screen flashed "Make some noise!"
The crowd did not make noise. Because there was no crowd in the arena to make any noise. Everybody was at the Superdome for the Saints-Eagles playoff game.
There were maybe 200 people in the gym, the majority of them Memphis fans, and they weren't about to do anything to distract Martin from the task at hand.
He drained the first shot.
Then he drained the second shot.
A win that seemed to be slipping away was safely secured.
"I just needed to make them because that had been one of my Achilles heels this season," said Martin, in the wake of the 83-79 victory over Tulane. "We need all the wins we can take."
Which is how you should look at this one, Memphis fans. And how you should look at this past week.
No, Memphis didn't look especially impressive in beating East Carolina and Tulane, two of the worst teams in the American Athletic Conference.
But it sure beats the alternative, doesn't it? It sure beats losing either of those games. Which may be why Memphis coach Penny Hardaway was relatively upbeat Sunday even though his team got pounded on the boards once again (48-35) and nearly blew an 18-point lead against a team that has now lost six in a row.
"It was a big game for us, I even called it desperation in the beginning of the game because I knew that it was time for us to win a game on the road," Hardaway said.
"I'm competitive but not crazy. I know there is a process for us to keep jelling and getting to know each other."
Indeed, the week was all about process, all about Hardaway trying to figure out how to get the best out of his team, and how to balance his instinctively high expectations against the realities of the roster he inherited.
The common narrative about superstar players who become coaches is that they struggle because they can't understand why their players can't do the things they used to do. That has never been a problem for Hardaway, not when he was coaching in middle school, not when he was coaching in high school and not now that he's coaching his old college team.
"I've actually never struggled with that because I see it for what it is," Hardaway said. "The one thing I struggle with is the energy, having to coach someone playing hard, having to coach effort too much.
---
Geoff Calkins chronicles Season One with Penny Hardaway
---
"That's the one thing I struggle with. I know that a guy's not going to be able to make certain moves or see the floor like I did, or shoot the ball like Mike Miller or any of that. That's fine. But the controllable is that you can go out there and play your butt off for as many minutes as you get and not have any wasted minutes. And people still aren't willing to do that, that's what I have a problem with."
So Hardaway benched freshmen guards Antwann Jones and Tyler Harris for the East Carolina game because of their casual approach to practice. Then he publicly ripped the seniors after the East Carolina game because they allowed East Carolina to jump out to a big lead.
Sunday, Hardaway changed up the starting lineup once again, going with Victor Enoh at center over Mike Parks Jr. and Isaiah Maurice.
To be clear, Enoh doesn't have the skills of either Parks or Maurice, as modest as those skills may be. So why was he starting?
"Victor's earned that," Hardaway said. "We were getting our butts kicked on the glass the last couple games and Victor's been dominating the glass in practice for the last month.
"He earned the right to start today. We're not just trying to please people, we're trying to win basketball games."
"That's a message to everybody on the team. It started with the freshmen, now it went to Mike Parks."
---
BOX SCORE: Memphis Tigers vs. Tulane Green Wave
---
The good news is that Martin – one of the seniors who had been targeted by Hardaway after East Carolina – seemed to get the message loud and clear. Martin scored 21 points in the first half and finished with 27 points for the game, including a critical layup and those two foul shots in the final minute, when the game had gotten precariously close.
"We heard it, of course," said Martin, on the subject of Hardaway's criticism.  "We just took it as motivation. We knew he didn't mean any harm."
Editor's note: As Penny Hardaway begins his first year as coach of the University of Memphis Tigers, Geoff Calkins is going to write the book.

That's right, a book. Written in chapters, with a new chapter arriving every Monday, Calkins will capture all the anticipation, the excitement and the challenges of the season.

He'll explore what Hardaway and Memphis basketball mean to the city and the people who call it home.

It'll be the definitive chronicle of the return of an NBA icon, as he tries to restore the basketball program he loves.
So now Memphis has a week to work on things before games against SMU, Temple and Central Florida. Those will be considerably stiffer tests than East Carolina and Tulane.
But for now, Hardaway seems satisfied with how things are progressing. He's competitive not crazy, remember. He's certainly not going to dismiss his first win on the road.
"I'm just happy to get a win and go back to Memphis," he said. 
Where y'all can make some noise. 
---