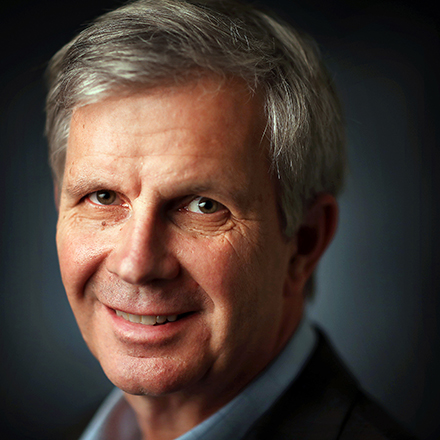 Geoff Calkins
Geoff Calkins has been chronicling Memphis and Memphis sports for more than two decades. He is host of "The Geoff Calkins Show" from 9-11 a.m. M-F on 92.9 FM. Calkins has been named the best sports columnist in the country five times by the Associated Press sports editors, but still figures his best columns are about the people who make Memphis what it is.
Calkins: The last days of Conley and Gasol? It shouldn't have had to come to this
Five home games left. There are just five home games left before the NBA's Feb. 7 trade deadline.
That means there could be just five home games left – indeed, maybe fewer – to watch Marc Gasol and Mike Conley play for the only NBA franchise either has ever known.
You want to be sure to see one more deft Conley/Gasol pick-and-roll?
Get yourself to FedExForum.
You want to watch Conley snap off one more three-finger salute when he connects from deep?
Time may be running out.
You want to see a Gasol brother suit up in a Memphis jersey for the final time after nearly 18 seasons?
Five home games left. Maybe fewer.
And, yes, of course it's time.
ESPN's Adrian Wojnarowski reported Tuesday – and The Daily Memphian confirmed – the Grizzlies will start listening to offers for the league's longest-tenured teammates.
Honestly, it's a surprise they haven't been listening to offers for Gasol before now.
The Grizzlies' grand plan to ride a healthy Gasol and Conley back to the playoffs – or at least back to respectability – this season has failed miserably. The Grizzlies have lost 17 of their last 20 games.
The various journeymen the Grizzlies have put around Gasol and Conley aren't nearly good enough. A decade of botched trades, free-agent signings and draft picks (with the happy exception of Jaren Jackson Jr.) have taken their toll.
Monday's humiliating loss to the the New Orleans Pelicans on Martin Luther King Jr. Day felt both mournful and irrefutable.
"For us to play the way we did, especially in the second half, is unacceptable," Conley said. "It's really embarrassing on a day like today."
Conley and Gasol had nothing to be embarrassed about, of course. The embarrassment should belong to those who decided to burden them with Chandler Parsons and his contract, who squandered first-round picks on Jeff Green, Tony Wroten, Jordan Adams and Hasheem Thabeet.
Indeed, it's a little difficult to comprehend that the same management group that made all those mistakes – and thereby created the current untenable situation – will now be taking calls on Conley and Gasol.
Should general manager Chris Wallace really be given another chance to build the Grizzlies? What if – as seems highly possible – he himself is not long for his job?
The answer may be that owner Robert Pera will be making the final decision in any event. Pera told me in December he was "personally involved" in every transaction the Grizzlies made this past offseason.
So now he will doubtless be personally involved in dealing Gasol and Conley. Or not dealing them, as the case may be.
That is the part of the day's news that people may be overlooking. As my colleague Chris Herrington has reported, the Grizzlies are not committed to trading either Gasol or Conley by the trade deadline.
---
CHRIS HERRINGTON: The Mike Conley (and Marc Gasol) trade speculation column
GRIZZLIES: Men at Work: Mike Conley, Marc Gasol address trade report, prepare for the Hornets
GRIZZLIES PODCAST: Mike Conley, Marc Gasol trade speculation with ESPN's Kevin Pelton
---
Both players have massive contracts. It's not as simple as just shipping them off for a package of expiring contracts and first-round draft picks.
The Grizzlies will clearly accept attractive offers if they are presented with them. Otherwise, why leak the news that they are accepting offers at all?
But there is certainly no reason the Grizzlies can't wait until this summer to deal Conley. And they might well conclude that the cap space they'll get if Gasol leaves as a free agent at the end of the season is more valuable than whatever flotsam they may be offered in the next couple weeks.
Either way, it's a bittersweet day for the franchise, especially because it didn't have to come to this. Neither Gasol or Conley have asked to be traded. They'd have been happy to play in Memphis the rest of their careers. 
You should have heard Conley in the locker room Monday, talking about how much it hurt to lose the way the Grizzlies did on MLK Day.
"It felt like we lost Game 7 in the playoffs to me," he said. 
That comes from understanding – really understanding – his adopted city. That comes from caring about something larger than chasing rings. 
Go get yourself down to FedExForum if you want to say a final thank you. Buy a ticket to catch what could be the end of an extraordinary run.
Five home games. Maybe fewer. To watch two of the greatest Grizzlies who have ever been. 
---