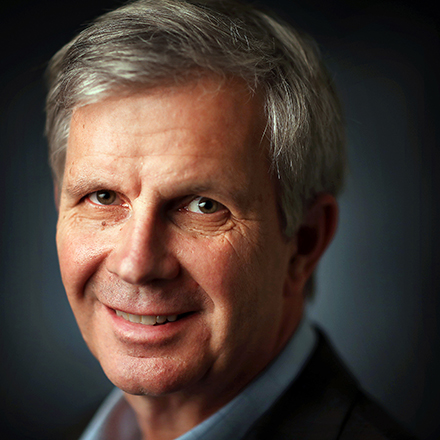 Geoff Calkins
Geoff Calkins has been chronicling Memphis and Memphis sports for more than two decades. He is host of "The Geoff Calkins Show" from 9-11 a.m. M-F on 92.9 FM. Calkins has been named the best sports columnist in the country five times by the Associated Press sports editors, but still figures his best columns are about the people who make Memphis what it is.
Calkins: Marc Gasol embraced Memphis – and Memphis embraced him right back
He came here at age 16 with his big brother, Pau, who had been drafted by the new NBA team, the Memphis Grizzlies.
"We stayed at the Marriott," said Marc Gasol. "My English was awful. I remember guys asking me, `What grade are you in?' I'm like, `I'm Marc. I like basketball.'"
That's about all he could say. Turns out, that was enough. Basketball and an open heart can take you a long way in this town.
It can take you from age 16 to the eve of age 34. It can take you from a wide-eyed teenager to a philosophical father of two.
It can take you from a state championship game (in 2003) to an NBA Western Conference Finals (in 2013) to an eerie Monday at FedExForum (in 2019) when the only thing anyone could talk about was whether this was the end.
"You're at home, you're sitting at home, and, before the game you kind of go through the whole mind preparation, you go through the whole process and the drive in," Gasol said. "Then you kind of smile a little bit, too, because, you're like, `Wow, could be it, maybe not, but it's been one helluva ride.' "
The Grizzlies lost to the Denver Nuggets Monday, 95-92. They blew a 25-point lead in the process, despite 28 points from Gasol and 23 from Mike Conley.
It was the largest blown lead in Grizzlies regular-season history. It was more evidence that the front office has utterly failed in its effort to put decent pieces around Gasol and Conley. 
But when it was over, Gasol wasn't in his usual post-loss agony. He was funny. He was nostalgic. He was that kid of 16 and that man on the eve of 34 and he was grateful for everything that had come in between.
"I know tomorrow (Tuesday) I'm turning 34 and my family gave me a great birthday party at my house and that's all I care about," Gasol said. "My wife made a cake. My daughter picked out the flavor and the color so it was pink and strawberry."
Were there 34 candles?
"No, just a 3 and a 4," he said. "Better that way."
Such is the wisdom that comes with the passage of time. But those numbers – the 3 and the 4 on the top of that strawberry cake – mean that Gasol has spent more than half his life as a Memphian.
"When (Pau) got drafted I was at a tournament with the national team in France," Gasol said. "Playing against Darko (Milicic) actually, in the under-16 tournament."
And what did he know about Memphis?
"Elvis," he said. "And that was it."
Gasol actually enrolled at White Station High School when he first arrived. 
"I remember Coach (Terry) Tippet came in and picked me up and took me to the high school and I was just amazed at how big it was and how many people were there," Gasol said. "Then it was explained in the rules that it was a public school and we had to live in the area and Pau had already picked out a place in Germantown."
So Gasol ended up at Lausanne. Where other kids would ask him questions and he'd respond with, "I'm Marc, I like basketball."
"I had a little piece of paper with all of my classes," Gasol said. "I made sure that whatever class I was in, there was a teammate in every class. Whatever class they went to, I made sure I had a teammate in every class because I felt really secure around them."
But then a funny thing happened to Gasol. He became a Memphian. Some transplanted grown-ups still aren't capable of embracing the place. Gasol embraced it from the start.
"I was completely blown away with the different culture, the access to different things, the high school, it was kind of like a movie-dream type of a deal for me," he said. "I loved the atmosphere at the games, I loved the popcorn, the smell, all those things were new to me. I fell in love with the people, how they treated me. For me to be from Spain and coming over here and getting the love and the warmth, too."
In some ways, Gasol became too American. He ballooned up to more than 350 pounds.
"Back then it was the Big Big Mac, super-sized," he said. "I remember those times. Diet Coke, though!"
Gasol nearly stayed in the city to walk on at the University of Memphis. He said Monday that his mother wanted him to play for the Tigers and that she still talks about it. But when Gasol got an invitation to join the Spanish national team, he realized he had to go.
"I'm 350 pounds, I'm not happy with who I am, I have to go back and rethink things a little bit and Barcelona gave me an option," he said. " I have a chance to be a part of that team and kind of reset things? I have to give it a try."
So off Gasol went to Barcelona, only to return in the trade that sent his brother to Los Angeles. The seasons that followed not only transformed the Grizzlies franchise, they transformed the way Memphians think of themselves.
Indeed, there is still a bottle of "Grit and Grind" in Gasol's locker. It's actually a bottle of Rendezvous seasoning. But it's a tangible reminder of what this team used to be, of the identity that Gasol helped forge.
And now it is all coming to an end, as the Grizzlies solicit offers for Conley and Gasol. It somehow seemed fitting that on the day the news broke that Anthony Davis wants out of New Orleans, Gasol reiterated that it is not his choice to leave.
"They're going to do what they think is best for the franchise," he said. "We had our talks, I told them that I wanted to stay, but that didn't make much of a difference. They've got to do what they have to do, they have to do what they think is best for the franchise going forward. If that's without me and they can get great assets, that's great and I'm all for it. If it's with me, I'm for it, too. Either way, they're going to do what they think is best, and I have to respect that."
Gasol plainly isn't happy with the way the situation has been handled. But he wasn't in a mood to criticize the franchise that brought his family to this city. He keeps bobbleheads of his brother and Shane Battier in his locker, a miniature connection to those earliest days. The Grizzlies have been in Memphis for 18 seasons. Every one of those seasons has included a Gasol.
"I know, that's pretty crazy, this whole ride there has been a Gasol at the Media Day at least," Gasol said. "That's pretty impressive. My son is only 2. ... But maybe I'll get traded to San Antonio and Pau comes back, who knows? That would be kind of funny. There's a part of me that would like that. He still has a place here, the same place, my parents live in it. My parents have been here the whole ride."
That remarkable ride began 18 years ago. It may have ended at FedExForum Monday night. 
His name is Marc, he likes basketball.
And Memphis. He likes Memphis, too.
---